'Below Deck' Fans Share Stories of Heartbreaking Loss with Captain Lee
This July, Captain Lee Rosbach from Below Deck and his wife Mary Anne joined a club no parent ever wants to join. The Rosbach's son Joshua died from an accidental overdose and Rosbach has publicly shared his struggles with this loss.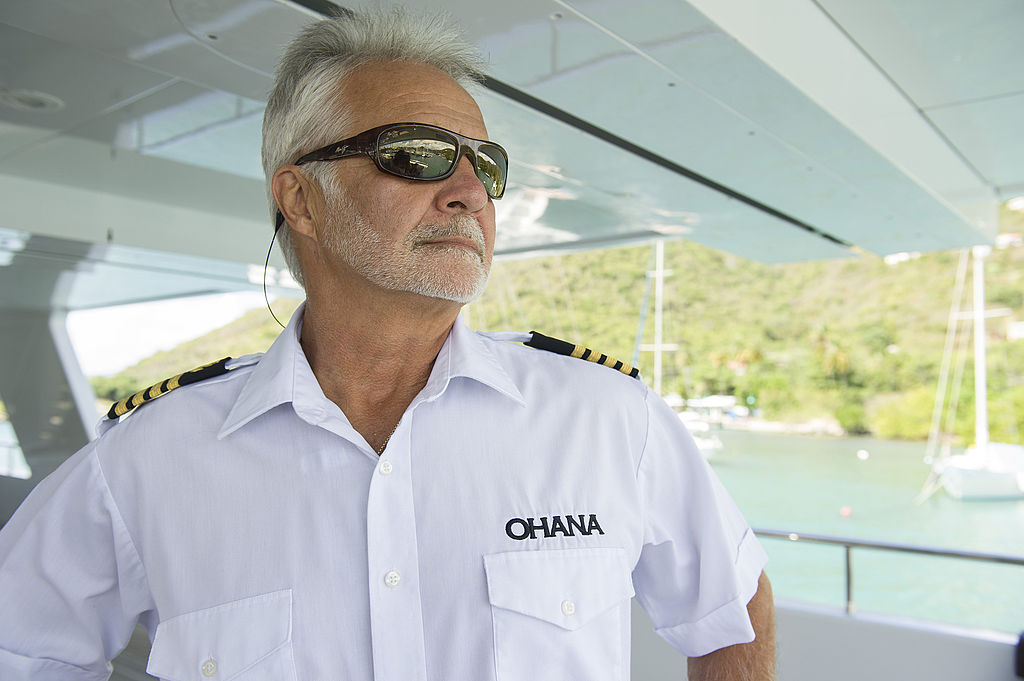 Although Rosbach manages to try to find light in his life, his son is never far from his mind. He recently raised money in his son's honor for the Special Olympics. He also discussed his pain, sharing that every day is a challenge. "I deal with it every day. I hate going to sleep, and I hate waking up," he told Page Six. "There's a hole there that can't be filled."
Recently, parents reached out to Rosbach on Twitter and shared their own stories of loss. He seems touched by each and every connection as more parents reveal they are grieving too.
Making connections is important
Parents who have lost a child may find some comfort in connecting with others who understand their pain. "Talking about and sharing grief in some way with others is helpful," according to Compassionate Friends, an organization for parents who have lost a child. "Many parents feel others just do not understand child loss. I, along with many others, have found it helpful to talk with and share my story and grief with other bereaved parents, grandparents, and siblings."
Sharing stories can be a way to reach out to someone who truly understands the extreme loss. During Thanksgiving, fans reached out to Rosbach. A few people wished him a Happy Thanksgiving, but he admitted this holiday will be tough. Fans responded to let him know he was not alone in his grief. "I started to heal a bit when I realized there are some losses we get through but we never get over. We love you, Captain Lee," one person commented.
Others shared their own stories of loss. One person commented, "I lost my 8 year old daughter to brain cancer a month ago. I understand how tough it is." Another person shared a photo of her son. "The most heartbreaking and horrendous event a parent would ever endure. So sorry for your loss Captain Lee and Emma. I too lost my only son when he was 19." And another person shared her loss too. "Lost my 14 yr old son, Caleb to DIPG 5/12/2018."
Time won't ease the pain
Rosbach shared with Page Six that as parents you not designed to bury your children.  "And the person who said, 'time heals all wounds,' is full of it. It doesn't," he said. "The only thing that time may do for you is allow you to learn the skills you need to cope with the situation that you're dealing with. As parents, you're not designed to bury your children."
He was hopeful Josh had turned a corner and was in recovery. However, "I walked in and he was sitting on the sofa with his head in his hands, and I thought he had just passed out," Rosbach recalled. Rosbach said that he "felt relieved and thought he was fine." But then, "Then I went over to give him a hug, and he was cold. He'd gone." The medical examiner believes that Josh purchased pills he thought were prescription opioids. The pills were actually laced with cocaine, heroin, and fentanyl.