'Below Deck' Hits Season 7 Ratings High
Below Deck season seven had a lot riding on it. After season six was nominated for several Emmy awards, plus boasted unprecedented ratings, viewers came for more drama left in the wake of the explosive season.
Bravo went hard on promoting the seventh season. Leading with a hot location and hot crew members, the network was clearly prepping viewers for a wild time. However, the hot season in Thailand had yet to deliver until recently.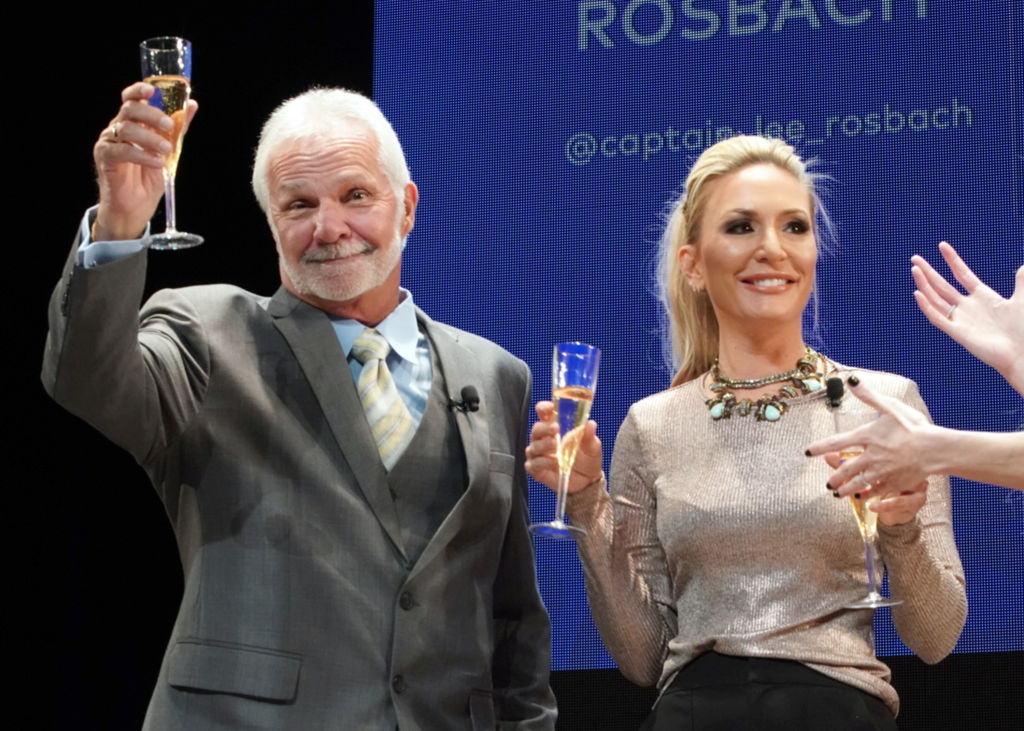 Viewers still tuned in, but the vigor and excitement don't seem to be as electric as what the show commanded last season. Was Below Deck season six only capturing lightning in a bottle? Or are ratings finally starting to get as hot as Thailand? Plus, what could be the reason why the show is suddenly heating up?
So far so meh
Recreating the same magic and excitement can be a challenge, which is what the show found with season seven. A few cable rating trackers found that Below Deck season seven lagged from last year. According to Showbuzz Daily, Below Deck, season six debuted at the number five cable spot. Whereas season seven came in at number 12.
Also, the show seemed to hover in the lower ranks too until episode three. Tensions between chief stew Kate Chastain and chef Kevin Dobson hit a boiling point. Plus, charter guest Brandy appeared to be one huge reason fans couldn't turn away. The guest boarded Valor seemingly intoxicated and remained that way until the crew had to call for medical help. Showbuzz Daily reported that the show began to creep up in the rankings.
But by mid-November, the show began dropping again. According to TV by the Numbers, "Below Deck on Bravo tumbled from 0.6 to 0.5."
The show may have turned a corner (could this be one reason why)?
After drunk charter guests, warring crew members and a super awkward kiss between Chastain and bosun Ashton Pienaar, the show may have finally turned a corner and is on an upswing. Although her exit was swift and not overly dramatic, Abbi Murphy quit mid-season. The deckhand finished out the charter and left on good terms with the crew.
And while Dobson and Chastain still seem to be lowkey at each other's throats, there may be one element that is springboarding the ratings. Rosbach cryptically called a deckhand to replace Murphy. Fan chatter zealously grew on social media, wondering who it might be. Rosbach told Pienaar it was someone he knew.
By the time Monday, November 18 arrived, fans too knew who was the replacement deckhand. Rhylee Gerber from season six joins the cast, which may be the shot in the arm the season needs. Gerber is a polarizing figure as someone who gets heated and will speak her mind at the drop of a hat. Chastain referred to Gerber in a recent interview with Decider. "Rhylee shakes things up wherever she goes. Animals fear her, deckhands fear her, men fear her: as they should."
Indeed, Gerber may be the shakeup the show needs. TV by the Numbers reports that the show experienced a major jump. "Below Deck on Bravo, which recouped previous losses and swelled from 0.5 to 0.6." Bravo Ratings shared, "#BelowDeck S07E07 – 1.546 million viewers (0.56 18-49 demo) *season high.*"
Fans had mixed reactions to Gerber's return, with many fans either thrilled to see her return or dreading the heat she could potentially bring. Could Gerber be the turning point for the season? Stay tuned. Below Deck airs on Bravo, every Monday at 9/8 central.