Below Deck: Hooking up or Sexual Harassment?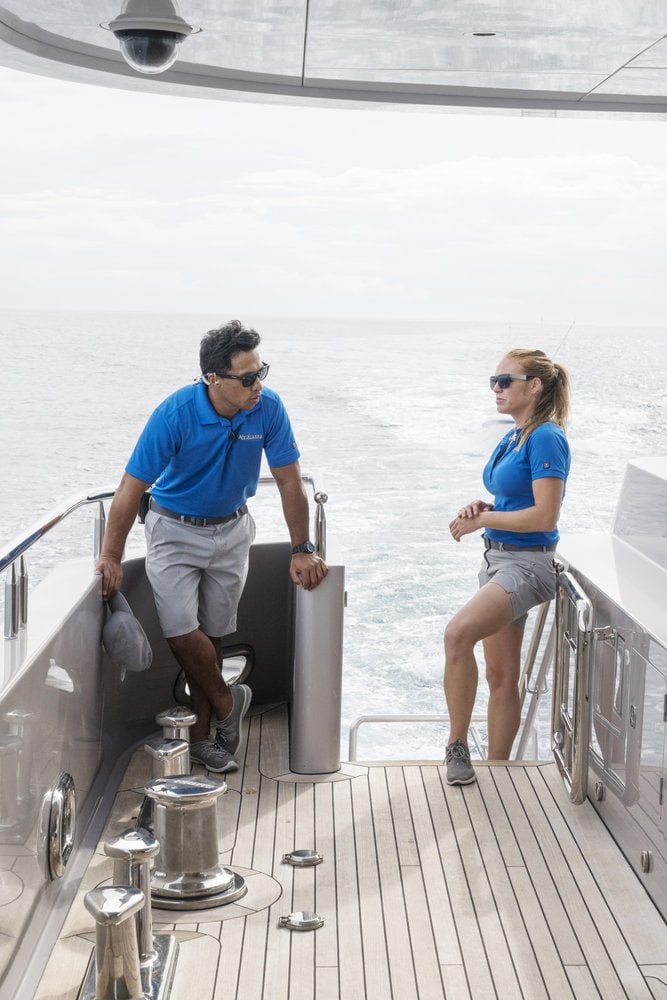 Those who work on a superyacht know about the darker side of yachting. Sexual harassment, assault, and rape are not uncommon. According to Dockwalk's sexual harassment survey, at least 72% of crew members experienced harassment and 64% witnessed it occurring on board.
Below Deck, season 5 caught harassment in occurrence. When stewardess  Jen Howell interacted with guests, she was subjected to comments about her appearance, including one comment from a guest that she was, "cute AF," Cosmopolitan reports.
Guests took their narrative further when the guest gropes Howell and another exposes herself to the stew.  Howell is also barricaded in a guest room and a woman says to Howell, "You're not allowed to leave."
Howell reported the incident. But chief stew, Kate Chastain says, "Listen, Jen, I think you might be giving them mixed signals and you don't realize it." Chastain chalked up Howell's complaint to not being a true yachtie.
"Unfortunately, a guest will be served too much [alcohol], so they think, maybe, Hey, I can sexually harass the yacht crew," Chastain says, Cosmopolitan recounts. "However, as an experienced yachtie, you learn how to deal with these kind of charter guests. And, unfortunately, Jen is not a yachtie."
Crew (and sometimes guest) hookups occur during and after charter. But these consensual relationships are forged without force or fear. And they differ considerably than the harassment that seems to plague the industry.
Harassment is not uncommon
The incident that played out on Below Deck occurs on other yachts too. Former stewardess, "Amy" (who asked to have her identity concealed) told Superyacht News about her experience with harassment. Her report is shockingly similar to Howell's treatment.
"When I reported it to the captain, he told me that the guy (who was a chef) was very good and well-liked by the guests, so they couldn't really do anything, and I shouldn't encourage him," she says. "It was my first yacht and quite a shock. I left of course."
Alcohol fuels the fire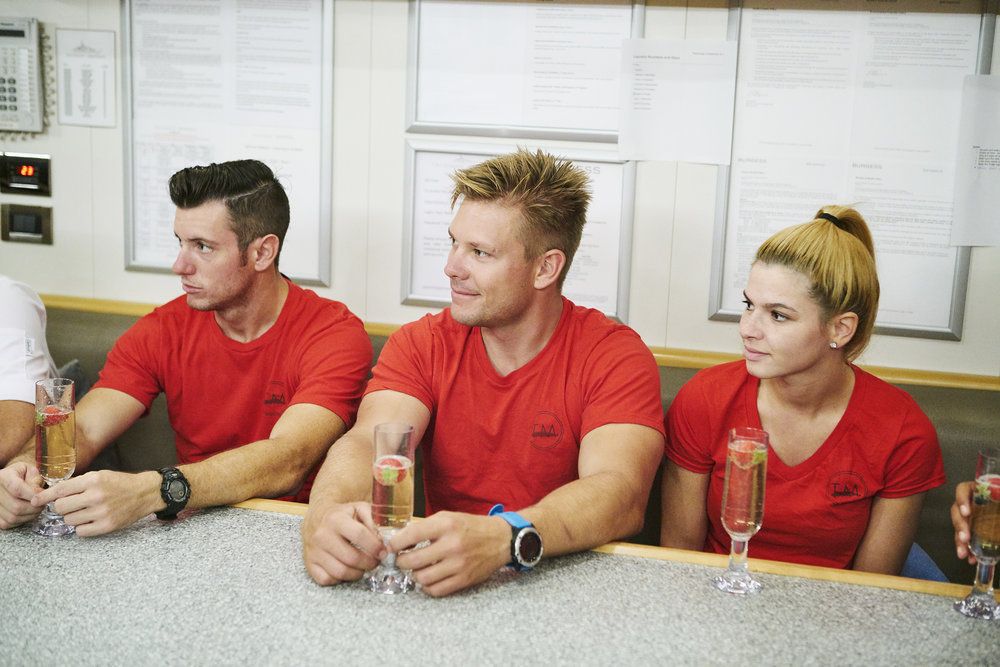 Both guests and the crew are often seen drunk on Below Deck. Which seems to often be involved in many instances. "It is not unusual for stewardesses to lock their cabins to prevent unwanted visits in the night from drunk crew," Amy said to Superyacht News. "With alcohol being involved and the way society is, it is often blamed on the girl for having sent out the wrong messages, or because she is passed out and can't actually defend herself from unwanted advances."
Alcohol also encourages a number of crew hookups too.  These consensual relationships are not encouraged during charter, but are not banned as long as they don't interfere with work. However, Captain Sandy Yawn on Below Deck became frustrated with chief stew Hannah Ferrier and bosun Conrad Empson's affair. The couple spent more time hanging out for a smoke on deck than working.
This is why many unwanted advances go unreported
Like Howell, sexual harassment reports are often disregarded. Plus, "There is a huge issue of hierarchy. Captains or owners would rather get rid of a junior crewmember than someone more senior, if there was ever an issue," former stew "Kim" told Superyacht News. "When it comes to sexual assaults or uncomfortable situations, it's more the guests that crew need to be worried about, or the owners," she adds. "They feel like they can do whatever they want."
And it can get this serious
A deckhand raped a stewardess aboard a 130-foot yacht docked in Ft. Lauderdale, The Sun-Sentinel reports. The deckhand was arrested and charged with four counts of sexual battery. The drunk deckhand entered the stewardess' cabin and forced her to have sex with him. He threatened to kill her if she refused. The deckhand pled guilty, served a two-year sentence and was deported back to Poland.
The stewardess suffered serious trauma. "She sleeps with the lights on and a machete and baseball bat at her side," her attorney told The Sun-Sentinel. "This is not something she's going to get over anytime soon." The stewardess sued the yacht's owner and was awarded $70.6 million in damages.
Check out The Cheat Sheet on Facebook!