'Below Deck': How Did Simone Mashile React When Tanner Sterback Made a Move on Her?
After a drunken night on the town, deckhand Tanner Sterback from Below Deck made his move on stew Simone Mashile. Cameras capture Sterback dancing (stumbling) around the bar, likely after having several cocktails.
Sterback says in a confessional, "This is usually where I clock out." Mashile is dancing and having fun when Sterback approaches her. He grabs her arm and pulls her closer to him. "I wanna hook up with you so bad," he says.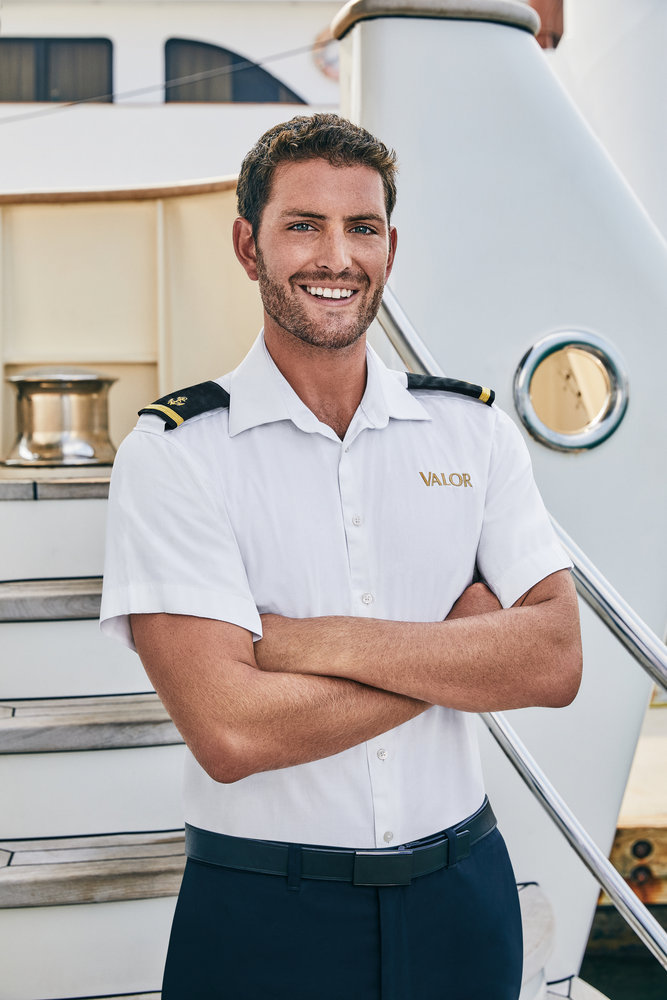 She replies, "Do you?" He then suggests they sit down (and then they can hook up). She agrees to sit with him and then, suddenly they are kissing at the bar.
Was she happy about it?
Cameras catch the couple really making out at the bar. But Mashile seems pretty happy it happened. "Finally, like damn son, you took your time," she laughed in a confessional. Sterback then exclaims he "f***n' love[s] it."
Mashile returns to hang out with chief stew Kate Chastain and stew Courtney Skippon. She seems like she's ready to dish, but Sterback pops his head into the conversation. And then he comes in for more kisses.
Skippon says in a confessional, "Gross. Clearly these two are not afraid of PDA. PDA to me is like a handhold. Or like a peck. It should never go further."
She's had a crush for a while
Mashile shared in confessionals that she's had a huge crush on Sterback for some time. In a previous episode, she gazes at Sterback as he guzzles water in the crew mess. "OMG Tanner's totally my type," she tells Skippon. "I promise you it was like, I just have to focus on breathing when he's around." She laughs and leans into the pile of laundry she and Skippon are tackling.
Meanwhile, Sterback is none the wiser. He was initially hot for Chastain. But she wasn't exactly giving him the signals that she wanted to hook up with him either. He jokes with bosun Ashton Pienaar and deckhand Brian de Saint Pern that they "locked some lips" the night before.
Later, Mashile and Sterback actually have some alone time on the yacht. Unfortunately, though the charter guests are still onboard and Chastain can hear their conversation. She shares with Mashile if she can hear them talking, so can the guests. So she's not happy about how the exchange went down.
Mashile was coming off an especially tough charter
Mashile faced a challenging situation during a recent charter. She was sexually harassed by the primary charter guest and eventually, Chastain had to move her to another area of the boat. During the episode, Captain Lee Rosbach tweeted, "Good call getting Simone away from the primary @Kate_Chastain." 
Although she was the one being harassed, some Twitter fans blamed Mashile's outfit for triggering the guest. "Why the hell did I just wake up to people telling me to make it easier for sexual harassers, not to sexually harrass women? Where do I even begin with this! – definitely NOT okay," she tweeted.