'Below Deck': How Does Captain Lee Really Feel About Guest Preference Sheets?
Captain Lee Rosbach delivers the guests' preference sheets to his team before each Below Deck charter. The preference sheets allow each guest to inform the crew about likes and dislikes, which helps the team leads frame a customized charter for each group.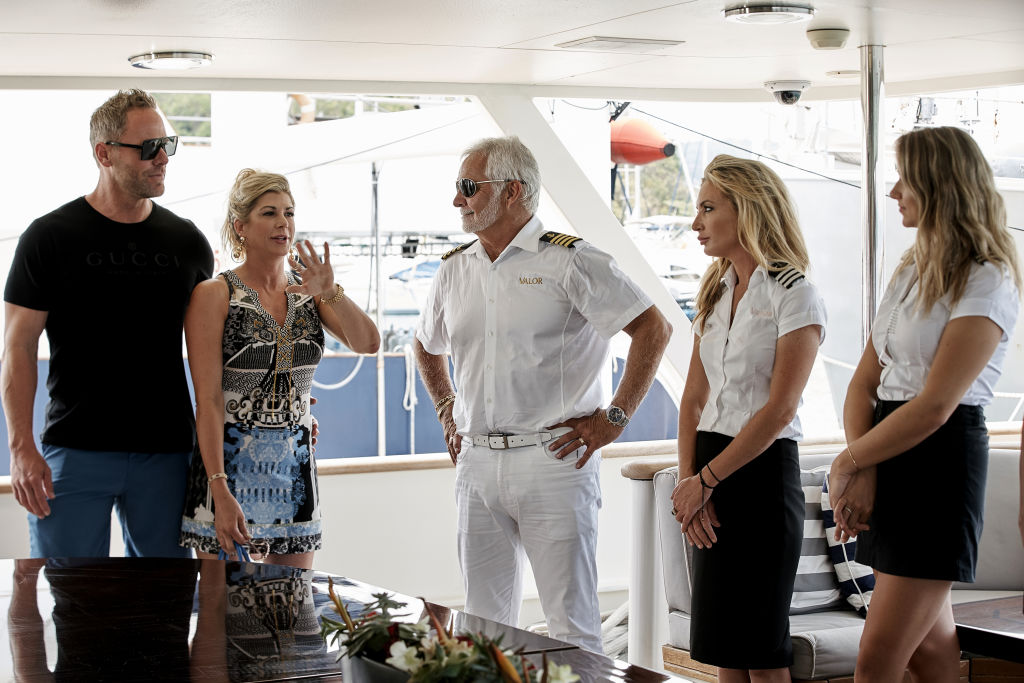 During preference sheet meetings, Rosbach meets with the chef, chief stew and bosun. Gathered around the table this season are chef Kevin Dobson, chief stew Kate Chastain, and bosun Ashton Pienaar. The preference sheet this year gave Dobson the heads up that he needed to create a seafood "extravaganza" for Helen Hoey and Richard Fiore. Plus, Pienaar and Chastain learned a few of their favorite charter guests from season 6 returned for season 7.
Although the preference sheets are meant to give the crew a heads up on how to design the ideal charter experience, they don't always help or sometimes aren't completely the full truth. In fact, Rosbach isn't a fan of preference sheets.
Why isn't Rosbach a fan of preference sheets?
Rosbach and Chastain shared their feelings about the guest experience during a Bravo digital original. They playfully remarked on what is "nauti" or "nice" about some of the people they've worked with, but also some of the trappings involved in yachting.
Chastain begins. "Nauti or nice, guest preference sheets?" Rosbach doesn't hesitate. "Nauti," he says. Chastain wants to know why. "I don't care for them, nobody pays any attention to them, least of all the guests when they are filling them out."
But Chastain loves them. "I think they're kinda nice because they give us an idea of how demanding or high maintenance the guests are going to be. And it gives me an idea of what to expect."
Going further, Rosbach doesn't have a strong opinion on beach picnics. But Chastain, who is the mastermind behind guest beach picnics, says they are "Real nauti." And having dinner with the charter guests? "Depends on the guests," Rosbach remarks. "It can be nauti, it can be nice." 
Preference sheets should cover all the bases
Rosbach's feelings about the preference sheet are spot on. Sometimes the crew drops the ball when it comes to following them. But guests also sometimes don't disclose all their likes and dislikes.
During season 6, the "chicken is for poor people' complaint is one example of the guests not disclosing everything. Chef Adrian Martin created his own version of comfort food which featured chicken as the main. The guests agreed the chicken was wonderful, but when one of the guests complained it wasn't high end enough, the crew rushed to check the preference sheet. No one wrote down that chicken should not be served. However, the crew took it in stride and Martin kicked it into high gear and produced a delicious scallop meal instead.
Chef Adam Glick from Below Deck Mediterranean also had a preference sheet snafu. A guest indicated he did not want onions in any of his dishes. But Glick didn't think some of the meals he prepared would taste good without onions so he purposely included onions in the food. Of course, that caused problems every time.