'Below Deck' Is Looking for Charter Guests to Travel to This Exotic Location
So wait, where is the newest Below Deck installment going to be filmed? Casting directors are either messing with fans or production is still firming up a location, because this newest call for charter guests takes everyone to an entirely new destination.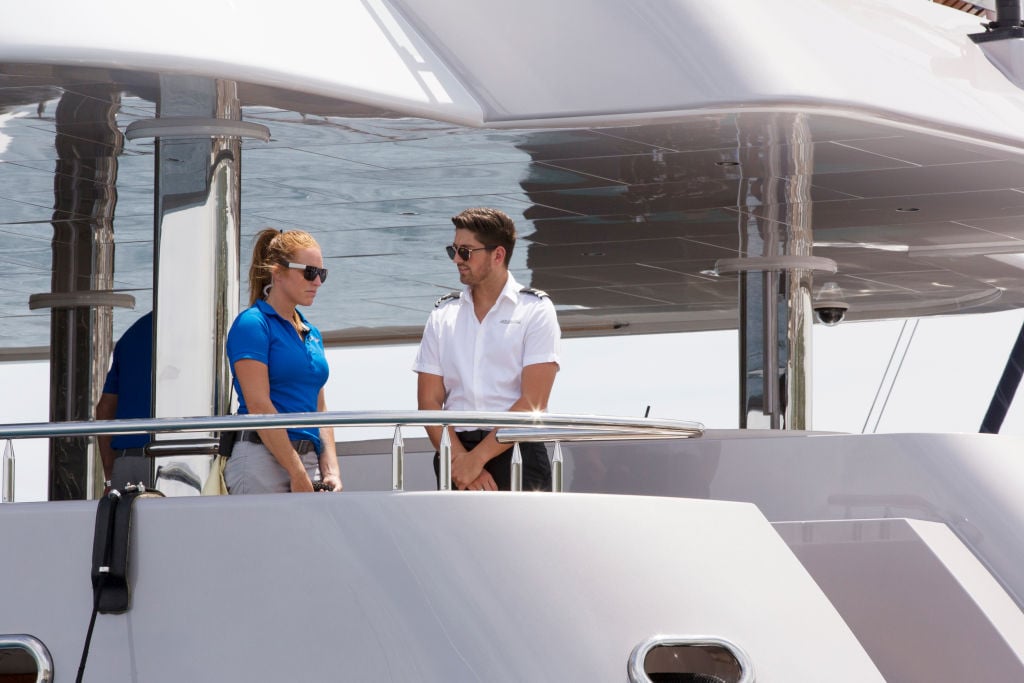 Casting calls for crew members have been floating around on social media for several weeks. However, a casting agent is now looking to fill the coveted charter guest spots. The destination is certainly desirable but is completely different from what has been rumored over the last several weeks. One constant is that the show will be filmed on a luxury sailboat.This adds a whole new dimension to the series.
So where does this latest casting call take charter guests and fans? Plus what were the other rumored destinations?
This was where fans thought the new show was filming
Initial reports pointed to the show filming stateside in New England. As early as last year, Page Six reported that the show was filming around Cape Cod and Martha's Vineyard.
Scenic lighthouses and clambakes on the beach could have been the backdrop for the sailing series too. According to Carol Kent Yacht Charters International, Cape Cod and the islands are ideal for sailing. "Miles of unspoiled beach beauty so close to Boston, a world-class metropolis within easy reach of Newport and Sag Harbor, make Cape Cod quite accessible by sea, and your private yacht gives you unique access and perspective while avoiding onshore traffic congestion."
Also, casting agent Diana Wallace Casting posted crew casting calls on Instagram. Post location tags included Martha's Vineyard, and Newport, Rhode Island.
But then it was another destination
According to Yacht Charter Fleet, the show would be filming in Italy instead of New England. The exact vessel was revealed, along with the notion that it would remain in the Italian Riviera.
The luxury sailboat was built in an Italian shipyard. "Built by the highly esteemed Italian shipyard Perini Navi, Parsifal IIIboasts pedigree craftsmanship coupled with excellent on-board facilities." according to Yacht Charter Fleet.
Wait, now guests will explore Greece?
A casting flyer is now looking to book charter guests to set sail in Greece. Pop Magnet Entertainment posted a flyer to Twitter looking for charter guests to explore "the enchanting Ionian Island of Greece in absolute style."
The flyer names the same vessel identified by Yacht Charter Fleet too. Which means all the pieces to the new installment puzzle are finally falling into place. Even though this vessel can accommodate up to 12 guests, the charter guest casting call is looking for up to six people. The idea is to include fewer guests for the maximum amount of service.
Charters are booking for a three day, two night excursion. With travel dates ranging from the last week in May through June 2019.
Don't forget about the discount
The flyer also references the nice discount Below Deck charter guests receive. In the past, guests have paid a fraction of what it might cost to charter a superyacht off the show.
"Most charter vacations this season will be 3 days, 2 nights and the charter fee will be $35,000 as opposed to the usual $87,500 for three days or $175,000 per week it costs to hire the yacht," according to Yacht Chater Fleet. "The normal cash gratuity of 15% of the full weekly rate will, however, be expected on departure." A cruise on a Below Deck Med superyacht might cost $11,000 per person, according to The Forward Cabin.
While charter guests experience luxury all the way, a Below Deck charter guest fan favorite revealed to The Cheat Sheet how to make the most of your Below Deck charter. "I would say be yourself and have fun," charter guest Torrie Jasuwan said. "Treat the staff how you would want to be treated. They are working their asses off. I cannot even tell you how hard those people work. Like Kate and Josiah barely slept. Adrian barely slept on that trip." Good advice!
Check out The Cheat Sheet on Facebook!