'Below Deck': Kate Chastain Actually Left Valor During Filming
Kate Chastain from 'Below Deck' threatens to quit the show. But did she actually leave during filming?
Even though Kate Chastain from Below Deck threatens to quit viewers didn't think she actually left the boat … but did she?
In a recent interview with Bravo's The Daily Dish, Chastain and Captain Lee Rosbach confirmed that Chastain did indeed leave Valor, which according to Rosbach was entirely out of character for the chief stew.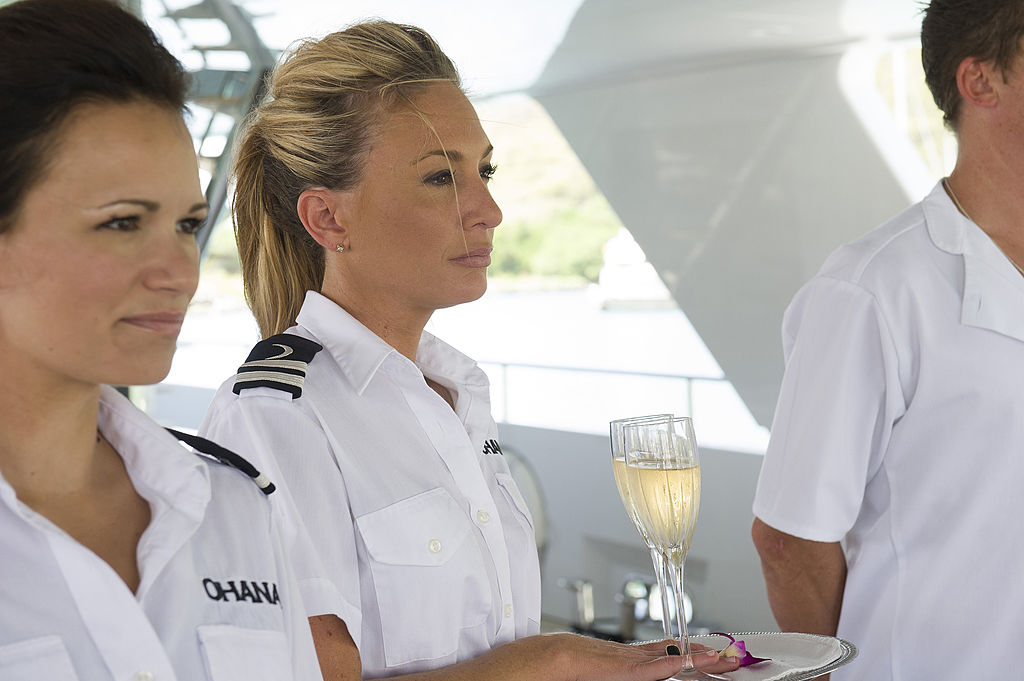 In a preview clip, bosun Ashton Pienaar gets in Chastain's face and says, "Everybody feels that way about you, Kate!" She quickly turns and says, "OK, great. Go find another chief stew. I quit." She is also seen storming off the vessel warning cameras to stop following her. While plenty of instances may become heated and crew members threaten to quit, no one thought Chastain actually vacated Valor.
Rosbach had no idea until his coffee didn't show up the next morning
Rosbach had no idea Chastain left the boat until something seemed out of place the next day. "I just wanted to know where my coffee was," Rosbach told Bravo's The Daily Dish. "That's the first I heard about it when my coffee didn't show up in the morning. I didn't know. So I didn't really have a thought. They said, 'Kate's not here.' I said, 'No, forget about that. That's not right.'"
It took Rosbach a few minutes to wrap his head around the fact that Chastain walked. "Because that's so out of character for Kate, I'm wondering who pushed that button?" he remarked. "And wherever that button is, I want to stay the hell away from it, because I was surprised."
The exit even surprised Chastain who said this was a first for her. "Yeah, I've never jumped ship in six seasons, and there have been plenty of situations where it would have been great," she said. "This [season] was extra dramatic."
Chastain says the entire season is explosive
Chastain says that so much happened it got to be too much. "This season there's more drama than most seasons, I think. I didn't realize it until looking back and saying, 'Oh my gosh, that happened and that happened,'" she said. "And it just got to a point where I felt like the people I was working with were too disrespectful and too much, and I wanted to be out of that situation."
Last season third stew Caroline Bedol suddenly quit and the crew scrambled to cover her position until a replacement could be found. "It happens sometimes, though, that a crew member, and they're all important, has to leave for an injury or a family emergency in the middle of a charter," Chastain said. "But hopefully the crew can make it until you find a replacement. You just have to, everybody, work a little harder, help out."
Rosbach says he'd like to investigate surrounding circumstances as to why a crew member might quit. Because it could mean other crew members could be on the chopping block as a result. "Depends on why she left and if it was justifiable," he said. "If it came down to where the other crew members were just making life so miserable because they were capable of doing that, there'd be hell to pay. She wouldn't be the only one gone."