'Below Deck': Kate Chastain Shares the Main Reason Why This Season Was so Tough
Below Deck season 7 was a season of "firsts" for chief stew Kate Chastain. The season was the first time Chastain ever walked away from the boat. And even though she's been at odds with a few crew members in the past, this is the first season where some seem to break her.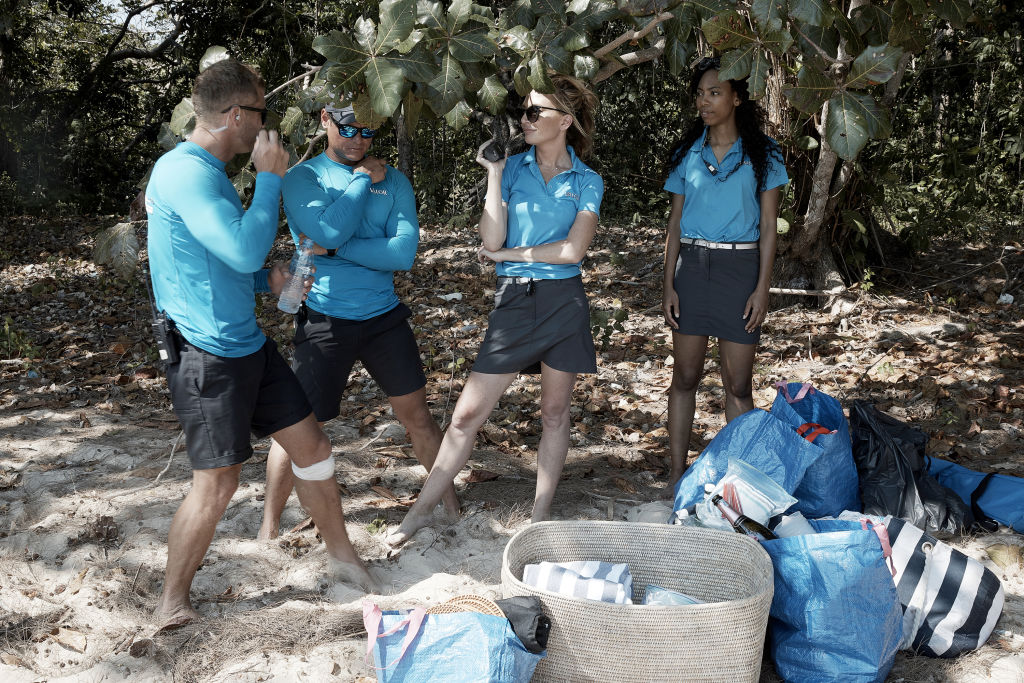 In the Below Deck After Show, Chastain and Captain Lee Rosbach reveal that this season was extremely intense. "Sometimes you don't get the ability to realize how bad a person behaves until you see it," Rosbach says. "I don't know if I wanna see it or not." Chastain sits alongside Rosbach and agrees.
"I didn't wanna live it," Chastain says looking down at her nails. Rosbach says he understands why Chastain didn't give him the full picture at the time, but this season is different. "But it's never been like this season," she says. "This season was different. It got strangely worse."
Why did the season get worse?
Season 7 began with the usual Below Deck hijinks and drama but took a darker turn. A producer asks Chastain why she thinks the season got progressively bad. "I think Ashton was a bad leader," Chastain says. "I think he was the male in charge on the boat under Captain Lee." Chastain turns to Rosbach and says, "I think Ashton kissed your ass a lot, honestly."
"But then, when you weren't around, he was not acting in a way that you would have approved of," she continues as she speaks to Rosbach. "And he influenced the chef and the deckhands in that way and it was unfortunate." Rosbach agrees too.
Stew Courtney Skippon believes that while Pienaar's behavior was inexcusable, she thinks misogynist behavior from other crew members came from them naturally. Stew Simone Mashile adds, "There's a whole lot of misogyny in yachting." Skippon says it's common in yachting for men to treat women poorly.
Pienaar blames everyone else (and locker room talk)
Pienaar deflected instead of owning his behavior. "Courtney's been very quick to tweet about Kevin [Dobson] in a negative light, very quick to tweet about me in a negative light," Pienaar insists. "And handle things pretty negatively in our point of view."
Pienaar says that Skippon sent him a long message right before they filmed the After Show. "Her tweets were not aimed directly at us," Pienaar says. "But in support of what people were saying on the topic. So where people were calling me misogynistic and saying I was being inappropriate in my behavior toward other crew. Where I was sexually harassing my crew and the things I had said." He referred to one of his drunken moments where he complained about not being able to get any action.
While Pienaar agrees that he can see how what he said would be taken in a negative way, he blamed his narrative on "locker room" talk. "But the locker room talk between guys should never ever get out to girls," he says. He continues by saying that after a few drinks, he was just sharing "guy talk" and it was open and honest. "I'm sure many women are like that behind closed doors too," he suggests. As Pienaar talks, Dobson sits next to him looking extremely uncomfortable.