'Below Deck Med': Another Yachtie Announces Her Engagement
Below Deck Mediterranean is experiencing somewhat of a wedding boom as another yachtie announced she is engaged.
Since leaving the show, yachtie alums have been settling down. Second stew from season one, Julia d'Albert-Pusey married the love of her life. And recently bosun Bryan Kattenburg announced he too was engaged.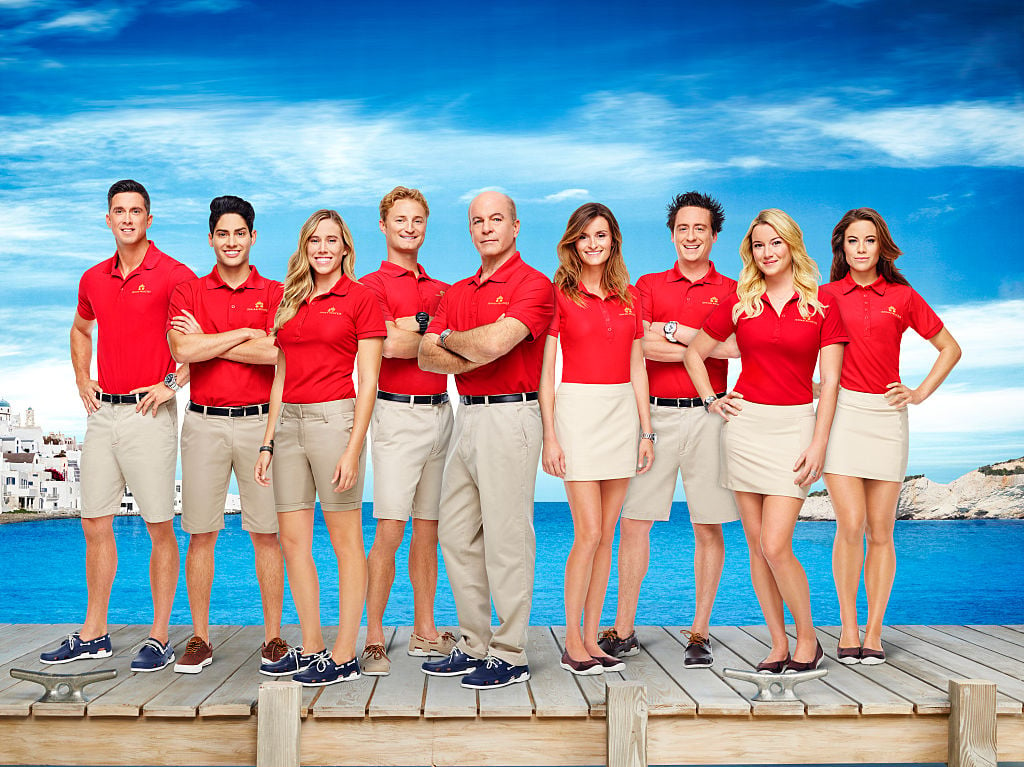 So who is next to walk down the aisle? Third stew Tiffany Copeland just shared she is newly engaged to Evan Jones, plus had a funny story about how she ended up with the sparkling diamond on her finger.
It's been a wild week
Copeland recalled the week's events as being hectic. Not only did she have to worry about Hurricane Dorian, but she also shared that she witnessed a terrifying fire in the marina where her yacht was docked.
Although Copeland is based in Jupiter, Florida she ventured up the east coast, perhaps to avoid the hurricane's wrath. When Showbiz Cheat Sheet chatted with Captain Sandy Yawn about boat safety during a hurricane, she said some yacht captains will drive their vessels north to avoid the storm.
Copeland moved north but ended up having to deal with Dorian. In an Instagram post, Copeland shared the insanity that spanned over the last week. "This past week has been hectic. I rode out Hurricane Dorian in Virginia on the boat. Broke a piling. No other damage. The next day there was a fire at the marina I was at (no injuries)."
The craziness continued
Copeland was without Jones during the hurricane and fire. But thankfully he flew up to Virginia to help her bring the boat back to Florida. "But @evangjones42 flew in that night to help us take the boat to Florida," she continued in her post. Then, adding insult to injury, "The next day, both of our football teams lost."
She shared the couple also had this scary near-miss the next day. "The next morning, as I'm throwing the last line off the dock to Evan, the boat decided it was going to lunge into forward on its own," she continued. "My Captain jumped into action and cut the engines and we were able to get a line on a piling just in time. We almost hit 2 boats and almost took out the second floor of a restaurant."
And then … this
Copeland concludes her post with this funny, but sweet story. "That night, while watching #BelowDeckMed, laying in bed (also below deck haha), Evan and I took some selfies on his phone. I went to look at them and scrolled one picture too far," she shares.
And then oops. "I saw a ring. Oops! But luckily it was a day earlier than he had planned asking, but at least we have a funny story." She shares a photo of the couple's hands intertwined with the sparkly diamond in focus.
A number of Below Deck Med alums rushed to share their congratulations on Copeland's post, especially those part of the "married and engaged club." D'Albert-Pusey wrote, "CONGRATULATIONS." Kattenburg chimed in, "Yew! Great news!"