'Below Deck Med': Captain Sandy's Girlfriend Leah Shafer Would Consider Being Bravo's First LGBTQ Housewife
Bravo viewers can't seem to get enough of Captain Sandy Yawn from Below Deck Mediterranean and her girlfriend, singer Leah Shafer. Ever since the couple went public, fans have been fascinated with their relationship.
For the most part, people have responded very positively, Shafer told Showbiz Cheat Sheet, although she initially received backlash from some in the gospel world. However, after feeling the love at BravoCon, Shafer says she'd love to explore the concept of a reality show that features an LGBTQ couple in a happy, healthy relationship.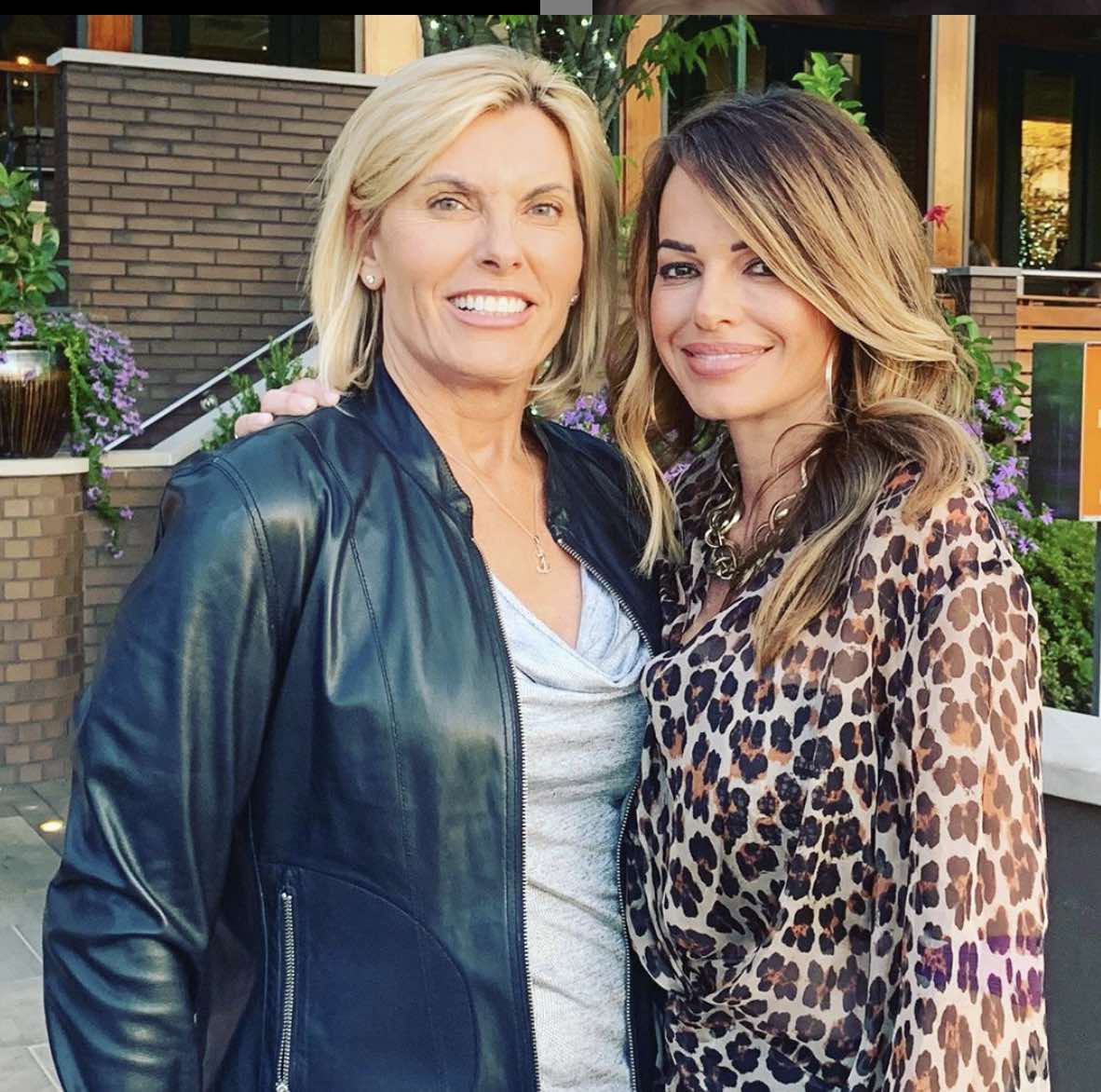 Shafer shared that she and Yawn are open to a wide range of ideas, including one that could be of significant interest to producer Andy Cohen. "We are even considering doing a podcast about life, and our life and other topics we are passionate about," Shafer shared. But also, "I would love to be the first Housewife that's with a strong woman like Sandy."
The couple wants to demystify being in a same-sex relationship
Shafer endured both positive and negative responses when she went public with her relationship with Yawn. She had a lot to lose by living her truth. As a married mother, she knew what was at stake. "I knew in order for me to be a good mom, I had to find inner happiness with myself," she told Showbiz Cheat Sheet in August. "Kids see right through you. They deserve honesty."
She also thinks the world of her ex-husband and didn't want him to get hurt. "My ex is an amazing man," she said. "He is truly a gem. But he traveled a ton for speaking and our daughter was in school and I lived in this huge house, had everything I wanted and I was empty inside."
Taking the bold step out of her comfort zone but allowing herself to be truly happy made Shafer realize that life is too short to not be fulfilled. "I love another soul, who happens to be a woman," she said. "A soul is a soul. Love doesn't see gender. At least that's how I feel."
Shafer would love to show viewers a happy relationship
Shafer said she and Yawn wouldn't do a reality show for the fame, but to show people what it's like to be in a loving, happy same-sex relationship.
"It would be beautiful to have a show one day where Sandy and I could be the first 'LGBTQ housewife women' and show two women who are already accomplished and talented making a difference," she said. "We don't seek fame. But instead, we seek to use our platform to inspire and make a difference." 
She says the Bravo platform would be ideal. Her weekend at BravoCon showed her that the network provides a warm, welcoming environment to the talent. "Honestly, I can't say enough positive things about Bravo," Shafer said. "A truly unique culture and I immediately felt at home." She added, "Fans were also beyond respectful and kind."
Shafer also gushed about the other Bravolebrities she met too. "Jill Zarin was amazing! We bonded over my new Gucci boots that I bought," she dished. "Then I overheard her say to Sandy 'I love your girlfriend.' Jill was so down to earth and humble. She and Dorinda [Medley] were the most down to earth."
But Shafer couldn't say enough about other Bravolebs like LeeAnne Locken from The Real Housewives of Dallas. Plus, she loved meeting Patricia Altschul and bonded with Cameran Eubanks from Southern Charm. Eubanks is previously from Denver, Colorado, which is where the Yawn and Shafer currently reside. "Reza [Farahan from Shahs of Sunset] was so nice," she added.