'Below Deck Med': Colin Macy-O'Toole Confirms He Won't Return to the Show
Fan favorite, Colin Macy-O'Toole from Below Deck Mediterranean confirmed on Twitter that he was ready to sail off into the sunset.
The deckhand pulled off what is considered to be impossible in reality television. He not only had the unbridled support from cast members throughout the franchise, but fans and social media users had nothing but love for him.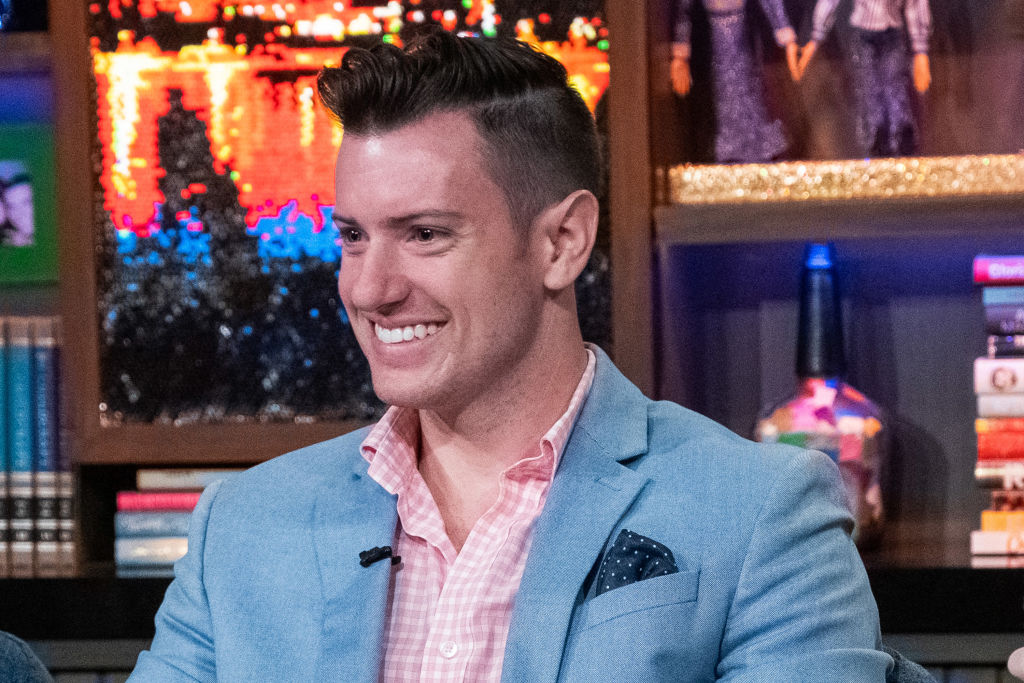 He joined Below Deck Med during season three and fans were delighted to learn he would return for season four. However, it appears that for Macy-O'Toole, two seasons were enough as he's ready to move onto the next chapter.
Last tweet about 'Below Deck Med'
As the sun began to set on the season finale, Macy-O'Toole wanted fans to know he's enjoyed the ride. "And on that note, this is my last tweet for #BelowDeckMed," he tweeted. "Thank you for all the love and support you have all given me throughout the years. I hope you enjoyed the season!"
Fans seemed heartbroken knowing "Colly Wolly" would no longer be gracing their televisions every Monday evening. "We're gonna miss you Colin!! You were aleays a bright spot amongst the drama and it was so fun watching you the past seasons!!" one person remarked. Another fan hoped Macy-O'Toole would continue to engage with fans. "I hope your going to continue to tweet to let us keep up with you and your life you have a extreme amount of passion on life … good luck in anything you do …"
Others wonder if maybe they might catch Macy-O'Toole on another show. Plus, they had suggestions. "You should do Dance With the Star," one person suggested. "I will forever stand by the opinion that Bravo needs a Bachelor-style show called 'Fallin for Colin'," another person commented. Several people asked where they could sign up to be on that show.
But Macy-O'Toole seemed ready to move on
Even though Macy-O'Toole assimilated well, enjoyed the experience and the rest of the cast, he seemed to be ready to return home almost immediately. On a few occasions, he remarked that he was a bit older than the rest of the cast who got into hard partying. Meanwhile, he remarked his evening out usually consisted of a few drinks and in bed by 10 pm.
He was also ready to trade places with third stew June Foster when Foster was let go. The boat was playing "chef roulette" and Anastasia Surmava, who was the third stew turned chef, couldn't handle the chef job any longer. Macy-O'Toole felt that Foster had more passion for the job and told Captain Sandy Yawn he didn't have that passion for yachting and he'd go home so she could stay. Yawn immediately rejected that suggestion. "As bittersweet as this was, I'm glad @CaptSandyYawn talked me out if it," Macy-O'Toole tweeted during the episode. "Let's crush the rest of the charter season!"
While Macy-O'Toole is ready to move, he still is extremely appreciative of the opportunities he was given on the show. During the season finale, he tweeted, "What a way to get off the boat. Specifically @CaptSandyYawn and @joaograntfranco, thank you for giving me the opportunities of a life time!"
Have questions for Macy-O'Toole? He will be on Instagram Live tonight, 10/1 at 9 pm EST.