'Below Deck Med:' Colin Macy-O'Toole's 'Bohemian Rhapsody' Parody Has Fans in Stitches
Deckhand Colin Macy-O'Toole's Below Deck Mediterranean recap raps add a special flavor to a season of slimy fish from a can and Old El Paso tacos.
Chef Mila Kolomeitseva may not be able to provide a meal to the guests' (or anyone's) taste. But Macy-O'Toole's music stylings certainly help with any cravings.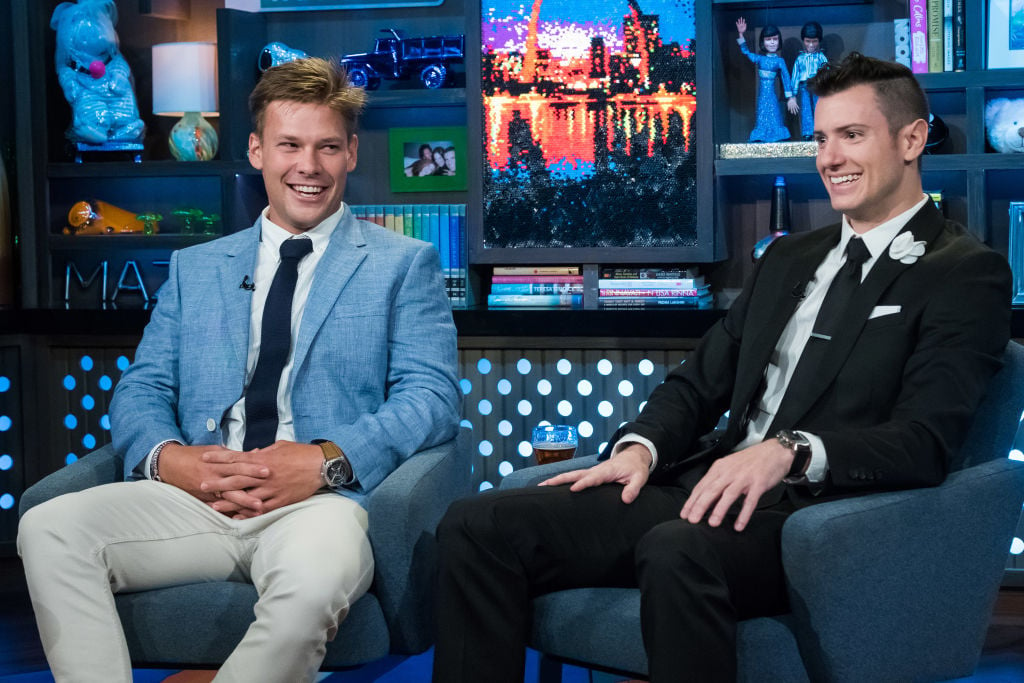 The talented musician provided a bonus recording after his hilarious episode four recap number. He expertly covered the entire show with skill during his recap rap. But perhaps the deckhand felt he needed to give fans an extra treat. Without the canned fish. Or pancakes that simply won't cook.
He blended Queen with cooking
Macy-O'Toole has a knack for knowing exactly how to meld together lyrics and melody. He seamlessly creates something that is both enjoyable musically, but still pretty downright hilarious too.
He already satisfied fans' appetite for a solid (and funny) recap. But he tapped the infamous song, "Bohemian Rhapsody" for listener's dessert. Macy-O'Toole just "rewrote" the first few lines of the ballad opera. And truly captured what everyone was thinking.
Word of warning. The first line should not be listened to while eating or drinking. Because there is a good chance the food or drink will be spit out from the immediate laughter. Instead of the lyrics, "Mama, just killed a man," Macy-O'Toole updated the lyrics to accommodate the horror aboard Sirocco.
"Mila, almost killed a man," Macy-O'Toole smoothly sings. "Thought I'd be your biggest fan, then you made fish from a can." Yep.
Was there a little tea?
Macy-O'Toole's skillful piano playing is definitely on display as it is obvious he is professionally trained. He continues with the parody song adding the season had just begun but now they had to throw the food away.
He launches into singing that everyone doesn't want to see Mila cry, but if she's not back this time again next charter, carry on, carry on. "As though tips don't really matter."
Macy-O'Toole doesn't give away anything viewers aren't already anticipating. The writing seems to be on the wall for Kolomeitseva as she was demoted and stew Anastasia Surmava was asked to take over as head chef.
Could this be the new dynamic?
Luckily for the crew, Captain Sandy Yawn's friend Dr. Jennifer Berman was on board during the slimy canned fish incident. Berman could have easily stiffed the crew on the tip but was generous as ever instead.
But knowing it is tough to find a new chef in the middle of the season, could Surmava be the new point person in the galley kitchen? Yawn said bringing Surmava in to take over was necessary. "Well, yes, because we're a team, and a team has each other's backs, so that's how I run a boat," she told Andy Cohen during a recent appearance on Watch What Happens Live.
"If I had to go in and fry some eggs, I would do that because that's what a team does," she added. "You're on a boat in the middle of the ocean or wherever we are, and I don't have a lot of choices. It's not like I can go send the tender to grab a chef."