'Below Deck Med': Could This Be Chef Ben's Last Season?
Never say never, which is what chef Ben Robinson said about returning to Below Deck Mediterranean. The tenured yacht chef returned to the show, despite a number of reports that he would not.
Robinson's entrance to Sirocco was heralded with considerable excitement as the team hoped an actual chef could (finally) save them. The crew first dealt with an ill-equipped chef when the season started. But upon firing the first chef, third stew Anastasia Surmava tried her hand in the galley kitchen. After she couldn't meet the brutal demands, Robinson came in to take over.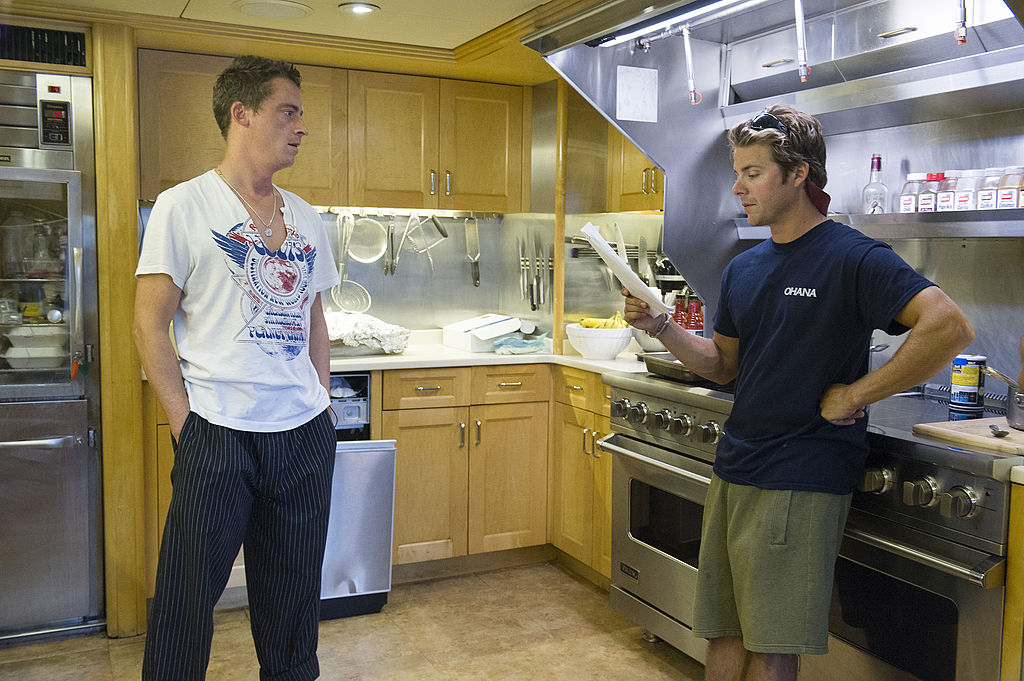 Robinson hasn't been on the show in quite some time. He has said the job is extremely stressful and a better fit for a younger chef. While he happily stepped into the role, could this be his last season of Below Deck?
He has created a number of businesses
Robinson is in hot demand when he's not on Below Deck. In recent years he's shared news about his hotly sought after catering company, which provides services nationwide. Most recently he set up residency in California where he and his team created elaborate dinners for private affairs. He also has his own line of merchandise, which includes chef's knives.
He also employs staff too, including a full-time sous chef. "He's amazing. His name's Greg," Robinson told Bravo's The Feast. "I found him on Craigslist about three years ago. I was hard up in New York City for a chef, and [an] assistant sent over Greg. He just got off a plane from Chicago, but he wanted to work. I realized he was really, really talented, so I kept him… He does a lot of the major labor, and I'm more sort of an art director and a thinker. Obviously, I do all of the prep as well, but it just gives me that chance to step back and really improve things, tweak things."
Robinson has talked about the job's intensity
Only moments upon joining Sirocco, Robinson learned the burners on the yacht's stove were not working. This made a tough job even tougher as he was stuck improvising and trying to cook food for guests using a limited number of burners.
Robinson discussed the rigors of being a yacht chef too. "Since Below Deck, I can safely say I haven't worked that hard. I don't think it's possible for a human to work that hard since I worked about 20 hours a day for six weeks straight," he told Bravo's The Daily Dish. "I was obviously a little scared as well at the same time. Can I handle it? I knew I could mentally handle it, but physically — am I physically able?"
Robinson is hedging age 40 and said being a yacht chef is a younger person's game. "Ultimately, I'm approaching 40 now," Robinson told People. "I got into the industry when I was 22, I was a young buck. You can do anything when you're 22. Below Deck and Below Deck Mediterranean carried me through into my mid-30s. I don't know how Roger Federer does it, to be honest!" So could this be Robinson's last season on the show? He certainly seems up to the task this season, but he also continues to maintain a healthy catering business too. Chances are, he'll continue to keep viewers in suspense.