'Below Deck Med': Did Jack Stirrup Really Do This Surprising Thing in His Sleep?
Deckhand Jack Stirrup from Below Deck Mediterranean quickly became the loveable slacker on the show. Even though he prided himself for being on the lazy side, he knew when to step it up on deck.
He was behind some of the funny moments on the show but recently dished about one crazy instance that didn't make it on camera. Stirrup and deckhand (and roommate) Travis Michalzik recounted the time when they woke up to a wet floor. And the reason the floor was wet is not due to a leaky roof or spilled glass of water.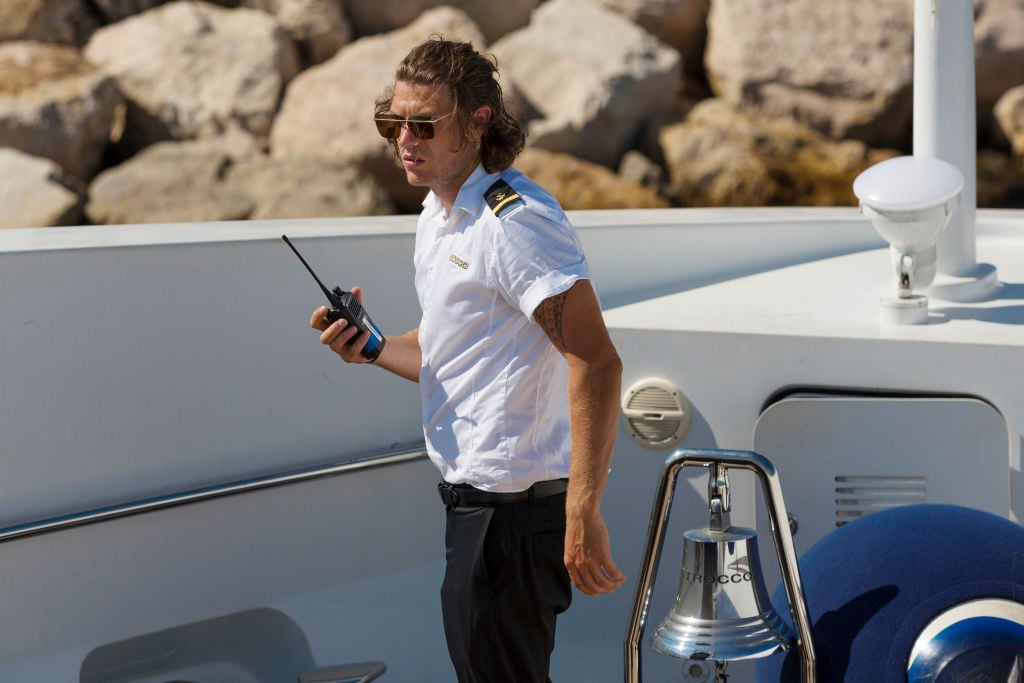 While it took the twosome a few minutes to realize why the floor was wet, they joked about how Stirrup had urinated on the floor in the middle of the night. And Stirrup has a theory of why he didn't make it to the bathroom.
Something wet was on the floor
The producer doesn't hold back and asks Stirrup and Michalzik about urinating on the floor. "Ah f***ing pissing on the floor," Stirrup says in the Below Deck Med After Show without flinching. He adds he hadn't wet the bed since he was three years old. But meanwhile, Michalzik shrugs like it is no big deal. "Sometimes, you gotta piss the bed," he says deadpan.
"I remember waking up in the morning and jumping down off the bunk and my feet are wet," Stirrup recalled, adding he wasn't clothed. "You never sleep naked," Michalzik observed. Stirrup says he was very confused when he awoke, trying to figure out why he was naked and the floor was wet.
"I still couldn't fit the puzzle together," he says. Michalzik thought he or Stirrup went in the jacuzzi and that's why the floor was wet. But then he wondered if someone urinated on the floor … so the thought did cross Michalzik's mind.
Why does Stirrup think he did it?
Stirrup says he's urinated on the floor a few times in his adult life. Michalzik says, "It's too many lagers you know. It's not good for the human body."
But then Stirrup says he thinks he did it out of sleep deprivation. "You know what it is," he says. "It's just the deprivation of sleep. You're not sleeping." But the guys add they were also drunk "all the time" too. The deck team discussed at one point they were only sleeping a few hours each night. However, yacht crew members should have, "10 hours of rest a day or 77 hours a week," according to a tweet by chief stew Hannah Ferrier.
A producer jokes they might have small bladders too. Michalzik then returns to excessive beer drinking. "You've got like 17 liters of f***ing lager in you …" Then Stirrup hilariously adds, "You should be glad I didn't piss on you!" But Michalzik takes another sip of his beer and says he doesn't think he would have even realized it if Stirrup did urinate on him. The producer then adds, "Well don't piss on these chairs, we have to return them."