'Below Deck Med': Do Fans Think It Was Fair June Was Fired? This Former Third Stew Doesn't Think So
Fans now know not only who gets fired on Below Deck Mediterranean, but also if chef Ben Robinson will return.
The latest episode revealed that although Anastasia Surmava gave it her all, she just wasn't ready to be a chef on a yacht this size. Although producers still teased about Robinson's return, new third stew, June Foster had to be let go.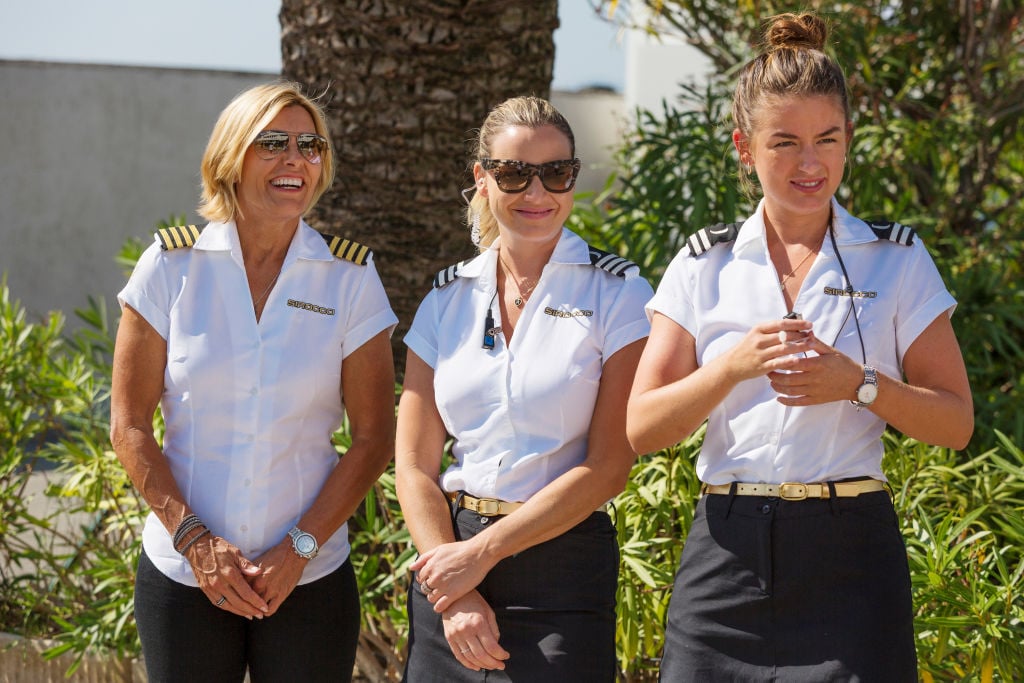 Since the yacht only had room for three stews, Captain Sandy Yawn had to make the call and let Foster go. When she told Foster she was shifting Surmava to third stew and Foster would be relieved, Foster seemed surprised. And even pretty angry.
Some fans thought Captain Sandy made the wrong call
Foster reminded Yawn she dropped everything to help Sirocco. As Yawn tried to explain, Foster didn't want to hear it. She just got into her groove and started to be a productive member of the team.
Deckhand Colin Macy-O'Toole also didn't seem to think it was fair Foster was let go. In fact, he threatened to quit in order to make room for Foster on the yacht. He's seen on camera saying that yachting wasn't his passion and he was planning to quit. Previews show him having a conversation with Yawn where she begs him to remain on the crew.
In addition to the cast, some fans thought Foster was unfairly let go too. One fan wrote on Twitter, "@nastiasurmava YOU should have quit. Ethical thing to do. @CaptSandyYawn made TWO mistakes promoting @nastiasurmava and firing #junefoster June was used as a pawn for her experiment and I would be pissed!" But another fan remarked how Yawn meant well and even offered Foster a letter of recommendation. Unfortunately, Foster was so angry she didn't seem to care.
During the episode, Yawn tweeted her thanks to Foster. "Thank you June for a great job, and I so appreciate you coming on board. I hope you continue your maritime career as well as following your dreams of traveling. You have a bright future."
This 'Below Deck' third stew thought it was a wrong call too
Former Below Deck third stew Caroline Bedol had a few thoughts about Foster's termination. "June Foster's termination was insensitive, tactless and crushing to watch," she posted to Twitter. "I think many viewers are throwing in the #belowdeck towel. It's turned into nothing but a stone-cold bummer."
A fan responded to Bedol. "No we aren't throwing in the towel, she wasn't as good at her position as Anastasia was. It's that simple." But Bedol shot back, "It's not that simple. Anastasia accepted the chef position. Done. She doesn't get to reserve her former one as a safety net. Sandy managed her team poorly."
Below Deck fans likely remember Bedol from last season. She encountered a number of health issues and then ultimately quit. However, while she waited to say goodbye to Captain Lee Rosbach, chief stew Kate Chastain and second stew Josiah Carter verbally harassed her. A small portion of the footage was shown. But some of the more damming evidence was revealed during the reunion, which Bedol was banned from attending.