'Below Deck Med': Hannah Ferrier and Other Crew Members Offer Help to Job Seekers
Hannah Ferrier from Below Deck Mediterranean is now pivoting from chief stew to offering assistance to those interested in a job in yachting.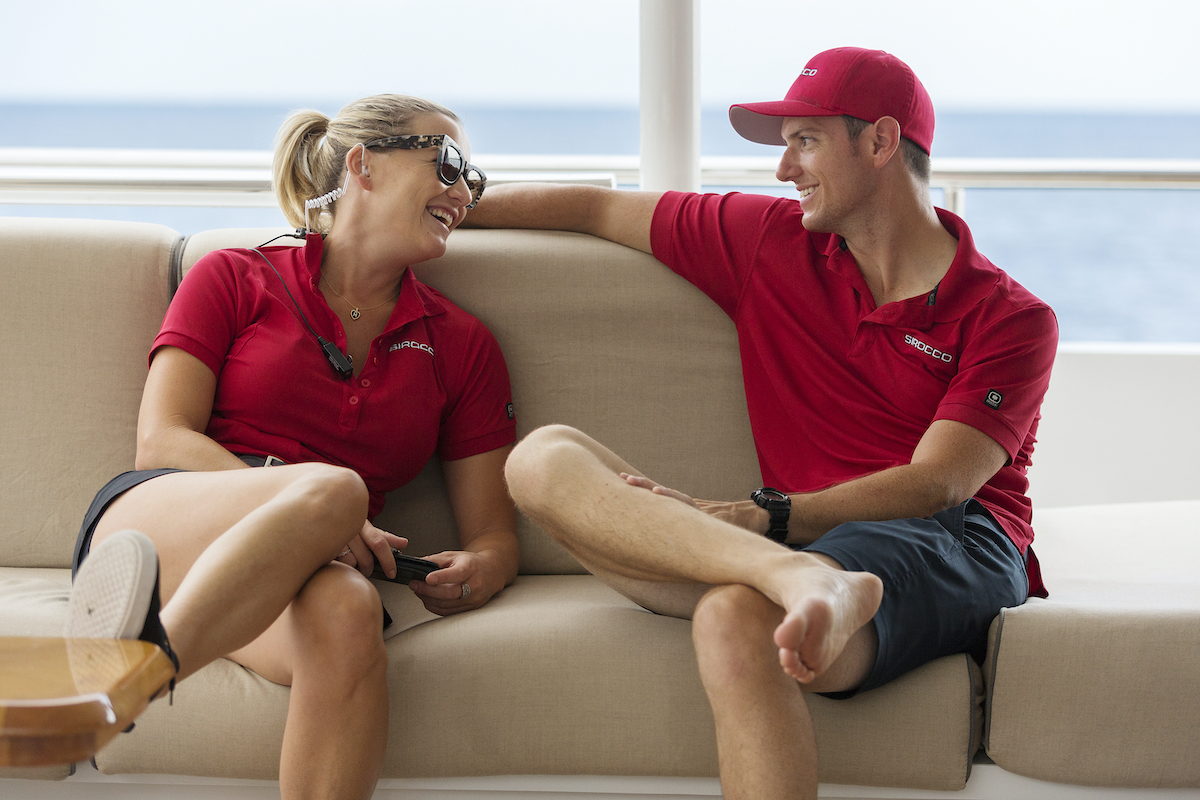 "Ever thought of becoming a yachtie?? Travel the world while getting paid!! Fill in your details and I will be in touch shortly!!" she tweeted along with a link to her new welcome page. The page allows prospective yachties enough room to include their contact information. "Enter your details below so I can keep you up to date with the news on an exciting new course I am creating," according to Ferrier's new site.
Several fans responded, some with no experience to those who completed their certification course. "Yessss – fell her to fill this in as it has heaps of great info about the ins and outs of yachting! X," Ferrier replied to one person.
'Below Deck' crew members help fans get jobs in yachting
Ferrier isn't the only crew member to offer assistance. Ciara Duggan and Paget Berry from Below Deck Sailing Yacht also launched a business to help prospective crew members tighten their CV. "So @pagetberry and I have been working on something super exciting! Well, one of several exciting upcoming projects…. 😉," Duggan revealed on Instagram.
"Our new (old) website @onboardcv (formerly known as International Yacht Crew Jobs) has undergone a good ole facelift and rebranding over the past few months," she continued. "While we're still offering the same CV services that #yachtcrew have depended on for years, we've also introduced a new service: 1-on-1 @zoom consultations! This is geared toward anyone who is keen to join the industry and ask ALL the questions face-to-face!"
RELATED: 'Below Deck' Cast Members Dish How They Make Bank Working on Yachts
"I get sooo many messages from you guys (I'm so sorry I haven't been able to respond to all of them!!!) asking about joining the yachting industry that I figured there should be one place to go to where you can either find helpful information regarding CVs and jobs in general or contribute information to help others," she added.
Colin Macy-O'Toole says yachting can be a great landing pad for job seekers
Colin Macy-O'Toole from Below Deck Mediterranean recently shared that he wished he pursued yachting at a younger age. "I wish I did this when I was, you know, between 18 and 21," he told Medium. "Yachting gives you the opportunity, especially at such a young age to travel around the world for free, and you're also just making stupid money." 
He said the work can be brutal but the payoff is extensive. In addition to making a decent salary, yachties travel the world for free. Working in yachting is also a great way to make additional connections within and outside the industry. Macy-O'Toole recalled being in touch with baseball great Johnny Damon after he was a charter guest. "After filming, Johnny Damon reached out and invited me to his golf tournament in Florida. So me and Sandy [Yawn] went down there," he said.
RELATED: 'Below Deck': Are Tips Always Given in Cash?
Plus, if you want to pursue a long-term career in yachting, some leaders like Captain Sandy Yawn can help passionate yachties take their career to the next level. "João [Franco] was looking for a captain position at the end of last season and Sandy made a million phone calls. Before the show ended João already had a captain position lined up," he said.