'Below Deck Med': Hannah Ferrier Says She Told Captain Sandy That Lara Flumiani Got Physical With Her
Captain Sandy Yawn from Below Deck Mediterranean shared that she would have fired Lara Flumiani if she knew the second stew put her hands on chief stew Hannah Ferrier.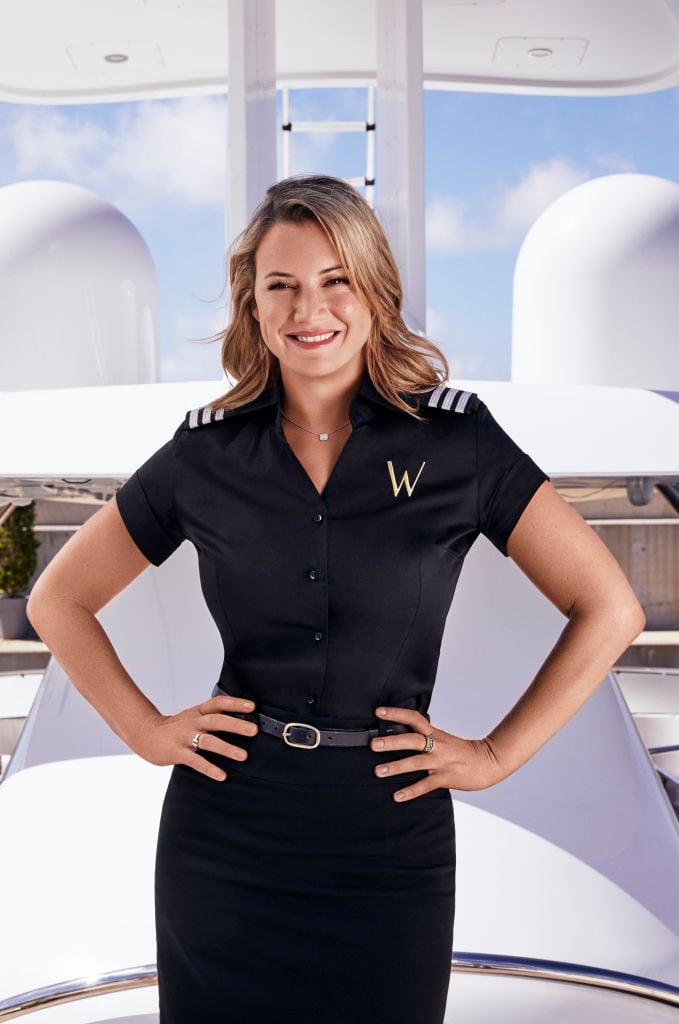 Yawn shared her thoughts on Watch What Happens Live with Andy Cohen, adding that she didn't know how serious the exchange became between the stews. "My mind was blown," Yawn admits. "And obviously in the promo you saw me get angry because [of] that girl. I always worried for Hannah. Like, I was worried for Hannah."
Flumiani moved uncomfortably into Ferrier's personal space when Ferrier told Flumiani to pivot to another task. Flumiani tries to move Ferrier out of her way as she cleaned, which prompted Ferrier to say, "Lady, don't touch me."
Ferrier tells Yawn that Flumiani was being disrespectful
Ferrier is seen telling Yawn about Flumiani's reaction in a never before seen moment on the show. She doesn't tell Yawn that Flumiani touched her but shared that she Flumiani refused to take direction. Ferrier told Yawn she didn't think she could work with Flumiani too. Yawn seems surprised by Flumani's reaction but tells Ferrier to handle it. They agree to talk more about the situation after the charter ends.
RELATED: 'Below Deck Med': Captain Sandy Says Lara Flumiani's Behavior Was 'Unacceptable'
The tension continues for the rest of the charter until finally, the guests depart. Again, Ferrier goes to Yawn about Flumiani after the tip meeting. Ferrier tells Yawn she's struggling with Flumiani. She even suggests she's fine going a stew down if Flumiani were to leave. While Yawn agrees the second stew's energy is negative she wants Ferrier to try to resolve the situation.
Ultimately, viewers see the meeting with Ferrier, Flumiani, and Yawn. At that point, Yawn sees Flumiani's snarky attitude and becomes heated.
Ferrier insists she told Yawn that Flumiani touched her
Ferrier tweeted the moment from WWHL where Yawn says she would have fired Flumiani for getting physical with Ferrier. She added, "It just aired tonight in the 'never before seen' episode that I advised Sandy she had got physical so there's that…"
RELATED: 'Below Deck Med': Jessica More Says She Was Just as Shocked as the Viewers by Lara Flumiani
But a viewer tweeted that the moment where Ferrier shared that Flumiani got physical wasn't aired. "@hannahferrier_ didn't I just see on the never before seen footage earlier tonight that you did tell Sandy that Lara put her hands on you? She just said on #wwhl that you didn't tell her," the viewer tweeted.
But Ferrier insists the moment was revealed. "Well as you can see from what is aired I certainly did tell her."
Yawn and Ferrier may not be on the best terms
The season began with Yawn telling Ferrier she could have fired her on a number of occasions but didn't. Ferrier also shared in an interview with ET that she was finished with yachting too. But she and Yawn also made chilly remarks about each other that eludes to a relationship that may not be on the best terms.
"I think Sandy responds very well to people who kiss a**, and I'm not good at that. I'm much more of like, I'm here to do my job," Ferrier told ET. "I have respect for you as my captain, but at the same time, I do say no to her sometimes, which I don't think goes down very well."
RELATED: 'Below Deck Med': Hannah Ferrier Says Captain Sandy Responds 'Very Well to People Who Kiss A**'
Yawn shared that she wished Ferrier the best, but hinted about an issue they may have had this season. "If someone hates their job and if someone, you know, constantly just goes against authority or… Hannah, I wish the very best. She admittedly hates yachting, so when you have that mix, it's hard to stay focused."