'Below Deck Med': How Does Colin Macy-O'Toole Describe the Yacht Waterslide?
Nearly every Below Deck deckhand has his or her own take on the dreaded, gigantic yacht waterslide. Many of the deckhands groan when they know they have to launch it because it means hours of backbreaking work for what amounts to be only a few minutes of fun for the guests.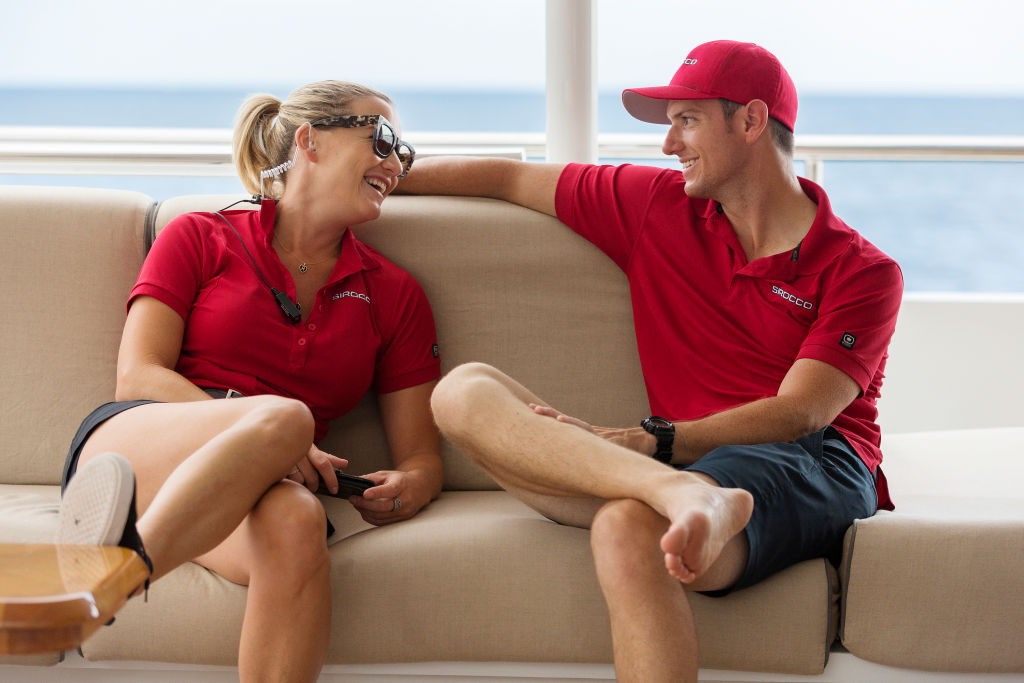 Once the guests have had a few zips down the massive inflatable slide, the deckhands have to spend just as much time deflating and putting it away — only to do it all again the next day. As Bravo travels down memory lane and is rerunning every season from Below Deck Mediterranean, viewers are reminded of deckhand Colin Macy-O'Toole's endless wit and comedy.
Macy-O'Toole always found a way to lighten the mood and bring comfort to nearly any tough or awkward situation. Launching the waterslide was no exception as Macy-O'Toole offered this hilarious description of the slide during season 3.
A lot of rubber and hoses
The crew was embroiled in yet another waterslide launch and Macy-O'Toole shared this description. "There's too much rubber, there are too many hoses," he shared in a confessional. "It sounds like I'm describing a sex scene." Cameras show the deck team struggling with the massive and complex slide.
Macy-O'Toole also had another hilarious moment on deck last season when he was assisting guest Ashley Brinton with her music video shoot. He confidently shared in a confessional that he was the "fluffer" on set. He was later told that a "fluffer" was a porn film "assistant."
However, the "fluffer" comment was not what he found to be the most embarrassing moment from last season. "I fall like a million times," he told Andy Cohen when he appeared on the Watch What Happens Live After Show. Falling while trying to launch the cumbersome waterslide seems to be an easy thing to do.
Other deckhands have had choice descriptions about the slide too
The waterslide is almost another Below Deck cast member as deckhands from nearly every season have had their own moan and groan about the slide. Deckhand Jennice Ontiveros from season 2 called it stupid. "Ugh the slide," she said in a confessional interview. "No! That's gonna be our job to put that giant, stupid thing up! We're short-handed. We don't want anything to do with the water slide." 
Bosun Eddie Lucas considered the slide to be hours of pain and suffering. "The water slide is five hours of pain and suffering," he said. "For one little hour of guest enjoyment."
He also described the massiveness of the plastic beast. "The water slide … it weighs like 700 pounds," Lucas explained. "It's huge." One Below Deck episode clocked the amount of time it took to launch the slide. According to the clock, it actually took the team from season 2 about five hours just to launch the slide. Deckhand Kelley Johnson was on hand during the slide launch and hated it as much as every deckhand. "Ugh, I hope I never have to set this thing up again!" he declared. Wishful thinking, as the deck team launched and deflated the slide for nearly every charter.