'Below Deck Med': How Does Michelle Damon Get Aesha Scott To Drink During an Excursion?
The Below Deck Mediterranean crew is forbidden from drinking alcohol on charter. But that doesn't stop guest Michelle Damon from trying to get stew Aesha Scott to party with her.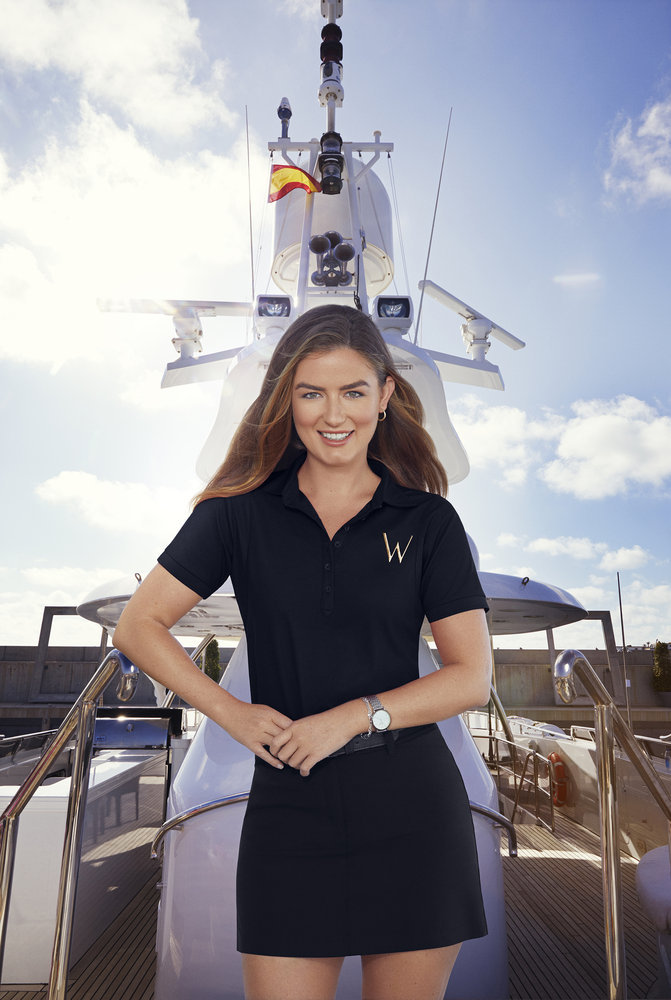 Scott was sent with the Damon group to a massive pool party in Ibiza. Her job was to keep the guests company and make sure their needs are met while they are on land. However, Scott knows this group of guests. The Damons were charter guests last season when Scott was on the show.
The party is wild and the charter guests are getting drunk. Since the Damons are already friendly with Scott, they want her to partake in the partying. Michelle Damon decides there's only one way to get Scott to drink with the guests.
Michelle Damon sits on Aesha Scott and pours booze into her mouth
Damon is seen telling Scott to sit down in front of her during an upcoming episode. But then Damon pushes Scott back so Scott is laying on her back. Then Damon sits on top of her while they are both laughing.
Damon's husband hands her a cup filled with alcohol. "I'll just pour it in your mouth," Damon is heard saying as Scott is hysterically laughing.
RELATED: 'Below Deck Med': Captain Sandy Celebrates 32 Years of Sobriety
"Oh my gosh, Michelle is trying to do everything to get some alcohol in me," Scott says in a confessional. Damon pours the booze and Scott opens her mouth. "She's strong, man," Scott adds. "I mean I wasn't resisting very much, but she is strong." Damon gives Scott's arms a playful shake.
"Don't tell Captain Sandy!" Damon is overheard saying.
The charter was already wild
Scott joined the crew mid-season but was thrilled to learn that the Damons would be the first group of guests. The group partied pretty hard last season so Scott knew the crew was in for some craziness.
Both the crew and producers had a good laugh when Michelle Damon got into a verbal smackdown with another guest over whether or not Damon was wearing Spanx. Damon was so insulted that her friend made the suggestion, she lifted up her dress to show the rest of the guests her thong.
"I mean, come on," executive producer Nadine Rajabi said laughing during the Below Deck Med After Show. "I was laughing so hard. It was like one of those moments in your control room, you're like, 'Wait, did I hear that right? Are they actually fighting about Spanx?'"
RELATED: 'Below Deck Med' Showrunner Was 'Laughing So Hard' During the 'Spanx' Fight
"What I love about them is they're very gracious people," Rajabi said. "But they're also very unapologetic and they are who they are. And they've been married for a long time, they have so many kids. I love their relationship that they can still be in love after this many years and having that many kids. They're very gracious people and they're very genuine people. They're one of my favorites."
Scott also overheard the fight and thought it was crazy. "Most normal people you wanna avoid drama at all costs," she said. "And it's like, so what if someone asks if you're wearing Spanx? Like who f**king cares. Like, move on. Honestly, get over it. It's so over the top."