'Below Deck Med': Is Chef Ben Finished With the Show?
Chef Ben Robinson from Below Deck Mediterranean said he was finished doing reality television a few years ago. The charismatic chef announced he needed to take time away from Below Deck.
He told Bravo's The Daily Dish he would not return after season four. "I've decided to take a break from the show this season. I will continue to focus on my career as a chef and holistic nutritionist, and I'll have a lot of exciting news on these fronts soon!"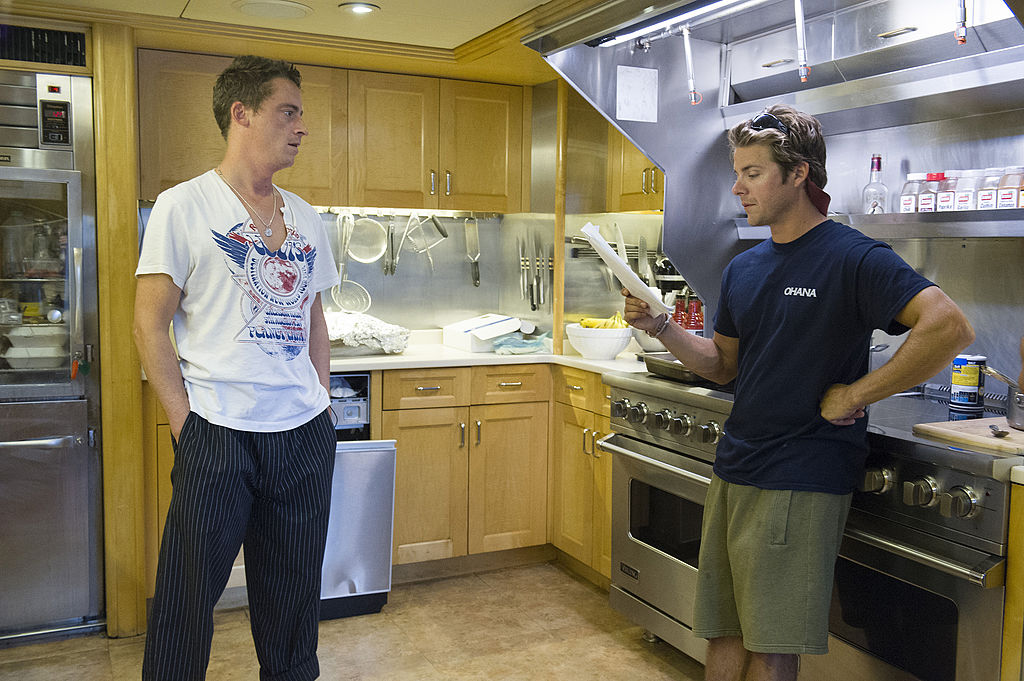 Robinson hinted he could return but it didn't seem likely. "The door is always open for Below Deck, and I wish the crew all the best with the upcoming season," he said at the time.
He makes a statement about his possible return
Robinson recently sat down with 30A and responded to the burning question: Will he return to the show again? He said he's at the point in his life where he's ready for the next challenge. "Sadly, I don't think we're going to be doing a ton more of Below Deck," he admitted. "I kinda gotta grow up a little bit. Just something that's more sustainable."
The 30A host replied that Robinson's response may have "just crushed the souls" of many fans. Inquiring about Robinson's potential return was the most commonly asked question, the host added.
But Robinson paused and added, "Well, if I can just say 'Stay tuned.' Guys, hopefully, I won't disappoint you. I won't go off the big screen." He'd like to settle down and perhaps travel less five years from now. Plus he shared while he is technically still single, he is seeing someone but they haven't made it official yet. And no, she isn't from Below Deck or reality television either.
Why is it hard to come back to the show?
This time Robinson seems to be more open to a possible return at some point. In the past, he appeared to walk away from the show, not wanting to look back.
When he was rumored to return during season four of Below Deck Med, a fan wondered why yacht chefs seem so much more stressed than busy restaurant chefs. He replied, "Most Charter Chefs have a 5 year expectancy. I did it for 13. Head chef on the largest #yacht age 28. Crew and guest require 300 plates a day on #BelowDeckMediterranean#BelowDeck on your own… We look forward to your job application."
He gave People a deeper look into what it's like to be a yacht chef. "But it's not just the workload, it's the compromise," he said. "I've got eight or more crew members to cook for plus eight guests who need breakfast, lunch, dinner, hors d'oeuvre, snacks, and anything else they want in the meantime. So I'm not obviously making the food that I would love to make, which I call 'intelligent food' or 'art food.'"
But never say never
Robinson shared that returning to the show for Below Deck Med season four was tough simply because he's older now. "Ultimately, I'm approaching 40 now," the 39-year-old chef commented. "I got into the industry when I was 22, I was a young buck. You can do anything when you're 22. Below Deck and Below Deck Mediterranean carried me through into my mid-30s. I don't know how Roger Federer does it, to be honest!" 
But taking a break and returning a few years later may have been just what Robinson needed. "I sort of saw it through fresh eyes," he said. "Plus, I'm a little more mature now, a little more level-headed, and obviously older. But it wasn't easier, I can tell you that. It's a tough program being trapped in a galley and given an incredibly tough workload. It's no joke! You're working 19, 20 hours a day."