'Below Deck Med': João Franco Compares the Differences Between Bosun and Lead Deckhand
A number of Below Deck cast members have moved up from being the lead deckhand to bosun on the show. Eddie Lucas, Nico Scholly, Ashton Pienaar and João Franco have all made the move to bosun.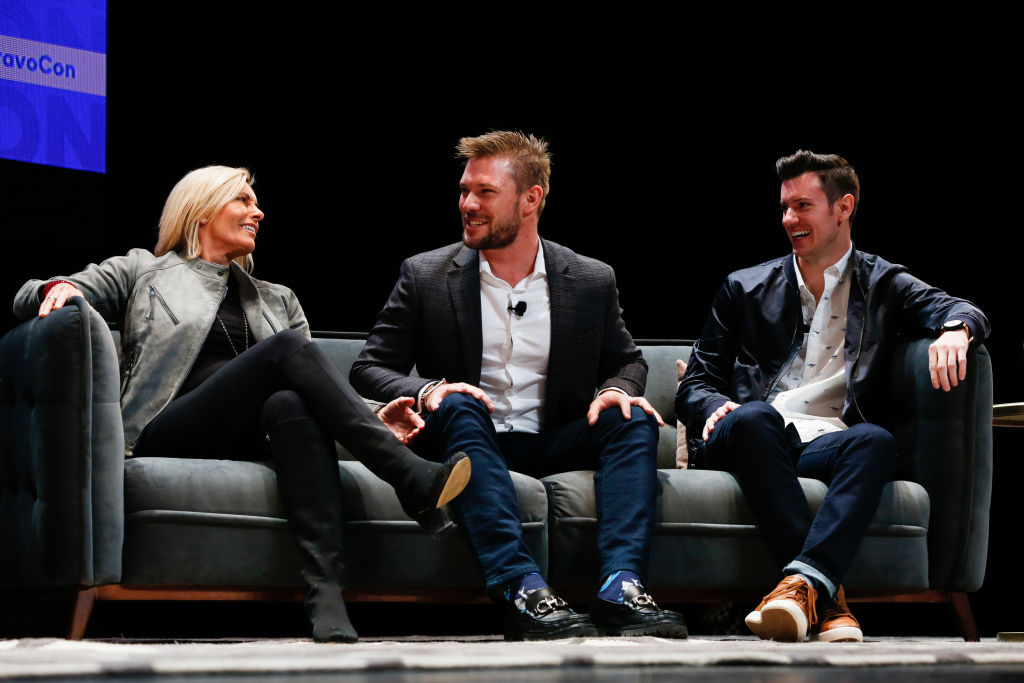 Franco has actually now progressed to captain and continues to work on earning more certifications to allow him to captain larger vessels. He ended up being Colin Macy-O'Toole's very first guest on his new podcast, Radio Check and shared why being the lead deckhand is different from being the bosun.
Captain Lee Rosbach has observed the changes he's seen in Pienaar since making the leap. "Ashton, being in management is a bit overrated, isn't it? You are learning that it's really difficult to be a friend to your crew and a boss at the same time," he shared in a recent blog post. "I don't think they mean to take advantage of you, but it always seems to happen." So what did Franco say about returning to the boat as bosun? 
The responsibilities are 'night and day'
Macy-O'Toole observed that the responsibilities between deckhand and bosun are night and day. He emphasized that the pressure is on to lead the deck crew but also to please the captain. "That's the thing, the spotlight is more on you," Franco shared. "And going from a deckhand to a bosun to get to appreciate someone's rank a lot more."
But also, "You get to respect the person. For example all my bosuns before, I respect them a lot more now in knowing how much effort and how much work it was. There's no doubt that on the show it could be harder seasons we could ever do both on the show than in the industry. I think the six weeks of being on Below Deck is really, really difficult."
Below Deck seasons are extremely condensed, plus crew members are being filmed 24/7 too. "And then you add the pressure on," he says. "You've got the pressure of the bosun. Everything is on you. And you are the link between the captain and the deckhands. One wrong word or one way in speaking to someone could really ruin a charter. Because they won't want to listen to you. You can't trust them, they can't trust you."
This is what Franco learned from working with bosun Conrad Empson
Franco adds that he enjoys leading, but also learning too. Macy-O'Toole recalled that viewers could see Franco's drive from his first season on the show. Macy-O'Toole adds that the drama and tension on the show is real too. In fact, Franco reflected on why he and bosun Conrad Empson probably clashed. Franco discussed how some crew members start in the industry very young and end up achieving leadership positions early in life. But they don't have the same life experience as someone who is older.
"That may have been the biggest conflict I had with Conrad," Franco recalls. "Learning how to try to talk to people and understand when you have a problem. And what I've learned in the previous season was to listen rather than just to speak. And that came with learning."
As far as duties go, Crew HQ offers a general description of the bosun position versus the lead deckhand. "The bosun will often have additional deck maintenance skills including carpentry, basic engineering, varnishing, and painting experience. They will co-ordinate the deck crew for close-quarter maneuvering and mooring or anchoring and manage the setup and operation of the yacht's tenders and toys." Lead deckhands "assist the bosun with the more challenging deck duties during close-quarter maneuvering and mooring or anchoring. The lead deckhand will often be responsible for driving the tender and water-sports while guests are on board."