'Below Deck Med': Malia White Celebrates Meeting Her 'Favorite Person'
When Malia White was a deckhand on Below Deck Mediterranean, she was in the middle of a love triangle. White boarded the yacht while already secretly dating chef Adam Glick. But then caught feelings for bosun Wesley Walton.
She ultimately chose Walton and chief stew Hannah Ferrier told Bravo's The Daily Dish podcast the couple was still together in 2018. However, it appears the relationship hasn't gone the distance as White has posted a number of photos with a new man she refers to as her "favorite person." When an Instagram fan asked about her relationship with Walton, she confirmed she found a "keeper." She wrote, "Wes is a great guy! But yes, the one I'm with now is a keeper for sure. ❤️"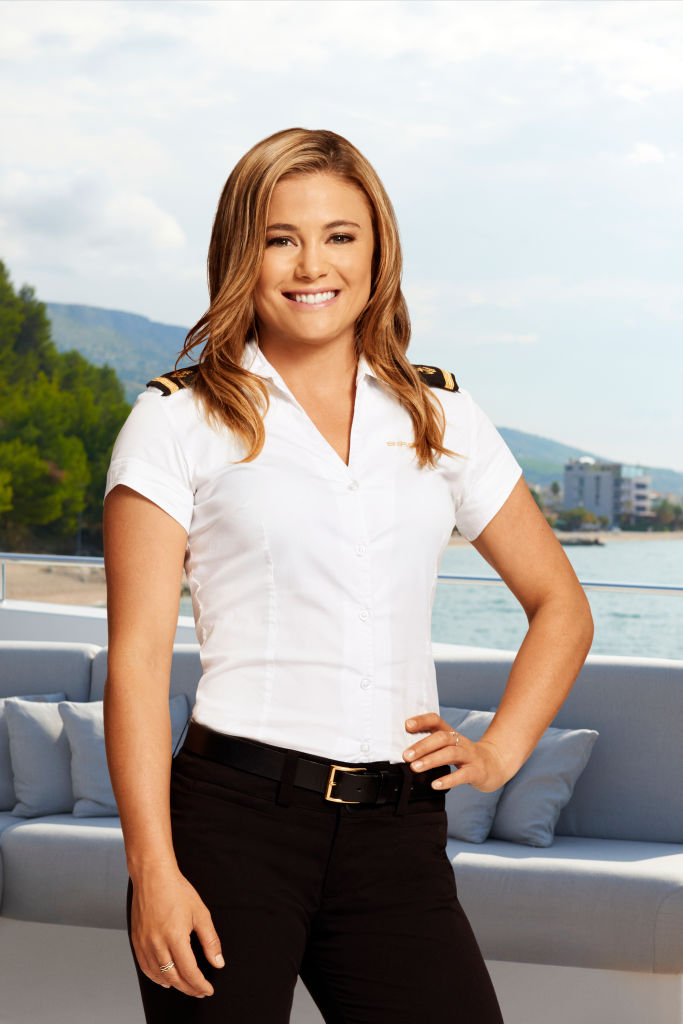 In a new Instagram post, White celebrated her one year anniversary of meeting the new man in her life. "This time last year we were just meeting for the first time. Now, you're my favorite person," she wrote along with a sweet picture of the couple walking down a beach. So who is White's new boyfriend?
He's a yacht chef
Sometimes its easier to meet people at work. White's boyfriend, Tom Checketts is a yacht chef and White was recently asked if she dated anyone outside the industry. "Yes I have," she responded. "But in yachting we hardly date people outside of the industry as our lifestyle is a pretty difficult one to have a normal life/relationship because we are always at sea. My bf and I happen to work on a yacht as a 'team' which is very common."
Like White, Checketts appears to be extremely well-traveled too. He has posted work photos from destinations like Bora Bora, Iceland, New Zealand, and Fiji.
He also posts alluring images of some of his creations too. Checketts shared one of his desserts that resembled art, "Tiramisu and chocolate tart." Like most chefs, he has an eye for some pretty amazing produce. Recently he shared an image of cherry tomatoes on the vine that look ripe for the picking.
The couple goes on plenty of adventures together
White started posting more photos with Checketts after the couple attended a wedding in England. White joked, "Rule #1: Never leave a fellow crasher behind."  Her Instagram blew up after the post with a number of followers commenting that Checketts resembled actor/musician Nick Lachey.
The couple then embarked upon a tropical holiday, stopping first in Fiji. "First salty kiss in Fiji • Next one… Hawaii," White wrote. The Hawaii destination meant another wedding for the couple to attend too. It appears that White was also part of the wedding party.
Later that spring, the twosome hit New Orleans, which is often a chef's dream come true. The couple indulged in some famous beignets smothered with powdered sugar. Well into the summer, White and Checketts also hit Napa where they dined at the landmark French Laundry restaurant. Later they explored the Kendall Jackson Gardens with a master gardener. In August Checketts may have taken a page from the Eddie Judge playbook for a birthday gift. White showed off a pair of Christian Louboutin red-bottomed heels Checketts gave her for her birthday.