'Below Deck Med' Smashes Records, Posting Largest Ratings Growth of Any TV Series
After being named one of the best television shows of 2019, Bravo announced Below Deck Mediterranean posted the largest ratings growth of any television series.
The series, which recently wrapped season 4, exploded in the ratings, consistently gaining viewership throughout the season. Bravo reports this season, "posted the largest P18-49 ratings growth of any television series that's been airing for the past four years."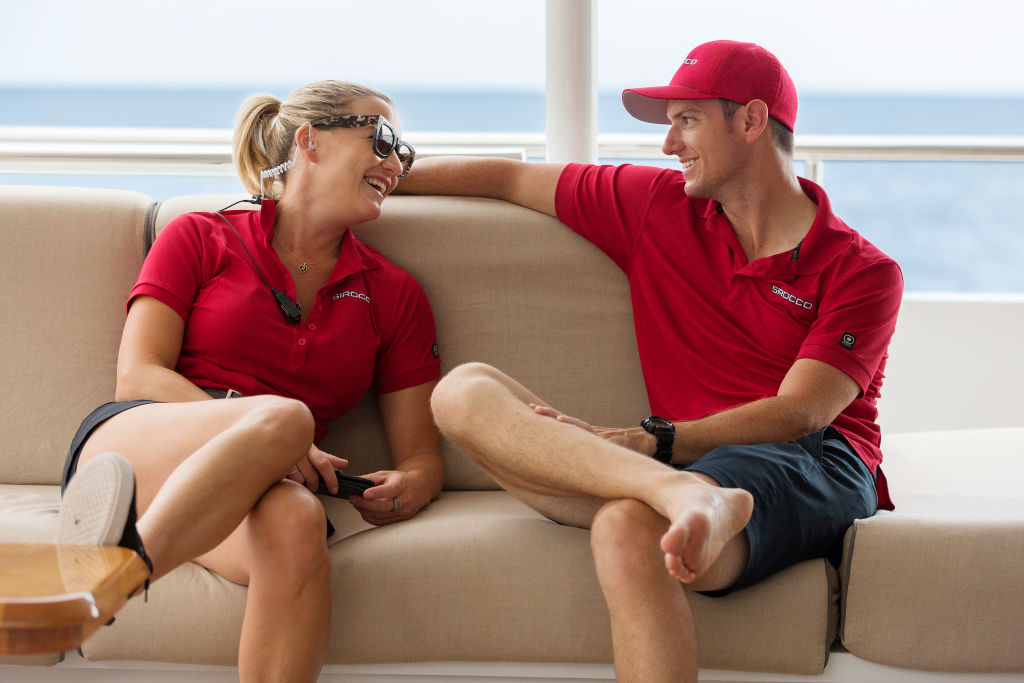 Captain Sandy Yawn shared the news to Twitter. "WOW! Thanks to all the fans and friends of #BelowDeckMed I LOVE you All! @BravoTV." In addition to the show outpacing the rest, the Bravo network continues to lead as number one in primetime "among F18-49 and F25-54 in cable. This is the third year in a row the network has earned this ranking." Bravo will wrap 2019 as the fifth cable entertainment network which is its highest rank ever.
A smash hit but no reunion
Viewers celebrated along with Bravo and Yawn. Some gave deckhand Colin Macy-O'Toole credit for being the heart of the series. Others believe the show's kind but strong leader is what motivates viewers to return each week. "We all LOVE BDM and Sandy tweets with all of her fans & makes us all feel like 'one big family'. Captain Sandy is very very special in the Yachting industry, which is primarily men," one fan replied to Yawn's tweet.
One person pointed out that despite the show being a smash hit, it still wasn't given a reunion. Fans were disappointed when Below Deck, season 6 was only allowed an hour-long reunion, held in the Watch What Happens Live Clubhouse. Real Housewives and Southern Charm reunions occur in a destination location and have more than one part.
However, stew Anastasia Surmava shared with Out in the Wild podcast that production shot an actual episode instead of doing a reunion. "We did 18 episodes which is the most that's ever done," she says. "The reunion is usually the 18th episode. But we've done a full 18 episode season."
Ratings continued to climb throughout the season
Below Deck Med season 4 launched on the heels of what is considered to be one of the most dramatic seasons of Below Deck. Below Deck season 6 had viewers on the edge of their seats as the season included a near-death experience, crew dismissals, and insane charter guests. The season was also nominated for an Emmy.
Instead of allowing viewers to catch their breath, Below Deck Med started off with a bang. The show included the first female chef who boarded Sirocco with food poisoning but then demonstrated a severe lack of ability. She was fired and Surmava moved into the chef role. Another stew was hired but the arrangement still didn't work out. Surmava ultimately moved back down to the role of stew and fan favorite, chef Ben Robinson swooped in to save the day.
Each week throughout the season, ratings bested the previous week. When Robinson arrived, Below Deck Med experienced another record. Bravo Ratings tweeted,"#BelowDeckMed S04E13 – 1.705 million viewers (0.60 18-49 demo) *series high in total viewers*. For the 3rd time this season, Below Deck Mediterranean has reached a new series high – this is the highest total viewers the show has ever had!"