'Below Deck Med': This Deckhand Is Also in NYC, but Didn't Hit BravoCon
Bravolebrities are all over Manhattan thanks to BravoCon. And while most Bravo personalities were meeting fans at the highly anticipated event, this Below Deck Mediterranean deckhand quietly shared a fun weekend in the city with her boyfriend.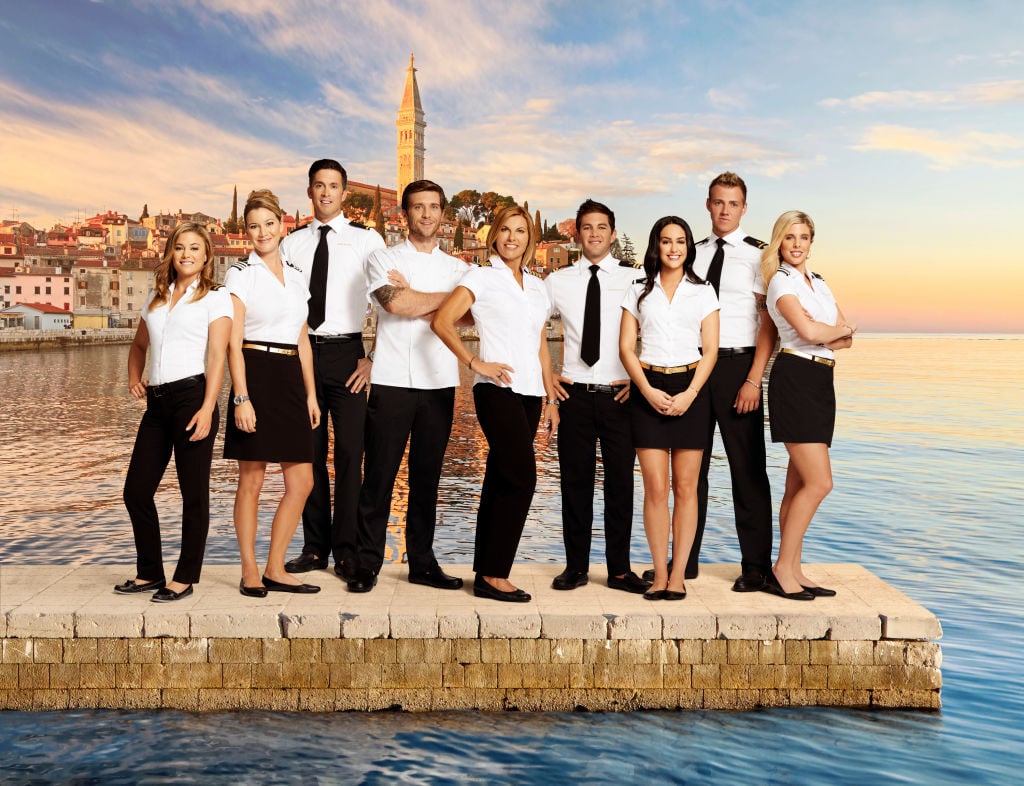 Deckhand Malia White from Below Deck Med happened to be in New York the same weekend as BravoCon. While she didn't attend any of the BravoCon festivities, she certainly had a blast in the Big Apple.
White shared some photos and comments on her Instagram which shows she had just about the most perfect weekend ever. She and boyfriend Tom Checketts hit all the fun city locations, which made for an extremely romantic weekend.
They shared a kiss in Times Square
White and Checketts could not be more adorable as they took in the sights.
"Lunch at @elevenmadisonpark followed by the Rockettes at Radio City Music Hall and a kiss in Time Square!" White posted.
Checketts is a yacht chef so having lunch had to be a "must-do" for him. White shared an image of her chef boyfriend about to tackle a delicacy. Eleven Madison Park's dining room is nothing short of elegant and owned by chef Daniel Humm. The view doesn't suck either. "The restaurant overlooks one of the most beautiful parks in Manhattan, Madison Square Park, and sits at the base of a historic Art Deco building on the corner of 24th Street and Madison Avenue. Located here since 1998, it just underwent a full-scale renovation and redesign." Checketts went a little further with his photo shares from the restaurant. He took a snap of each course, one more delicious and artful than the next.
Checketts also shared a photo in front of an ice rink too. "Winter weekend away with this one," he wrote. Former second stew Bugsy Drake responded, "George and Gorg!!"
The couple has been going strong for a year
White recently celebrated her one year of romance with Checketts. On the couple's one year anniversary, she wrote, "This time last year we were just meeting for the first time. Now, you're my favorite person." 
An Instagram follower realized Checketts was a yacht chef and asked if White dated anyone outside the industry. White dated both chef Adam Glick and bosun Wesley Walton while she was on Below Deck Med. But White explained that it is easier to meet people at work. "Yes I have," she responded. "But in yachting we hardly date people outside of the industry as our lifestyle is a pretty difficult one to have a normal life/relationship because we are always at sea. My bf and I happen to work on a yacht as a 'team' which is very common."
White also shared that the couple has attended weddings together and have done some traveling. They visited New Orleans and Napa where they dined at the landmark French Laundry restaurant. They also hit the Kendall Jackson Gardens with a master gardener. White showed off her Christian Louboutin red-bottomed heels Checketts gave her for her birthday too.