'Below Deck Med:' What Really Happens on 'the Bridge?"
On Below Deck and Below Deck Mediterranean, cameras often film the captain working on "the bridge." The bridge is the yacht's command center and is a vital area for making the entire experience occur.
Think of the bridge as the cockpit on an airplane. All the navigational controls are in this area, plus the captain spends a considerable amount of time in this area. Some bridges on superyachts are supersized and include a number of comforts such as luxurious seating and room to accommodate other crew members–even guests.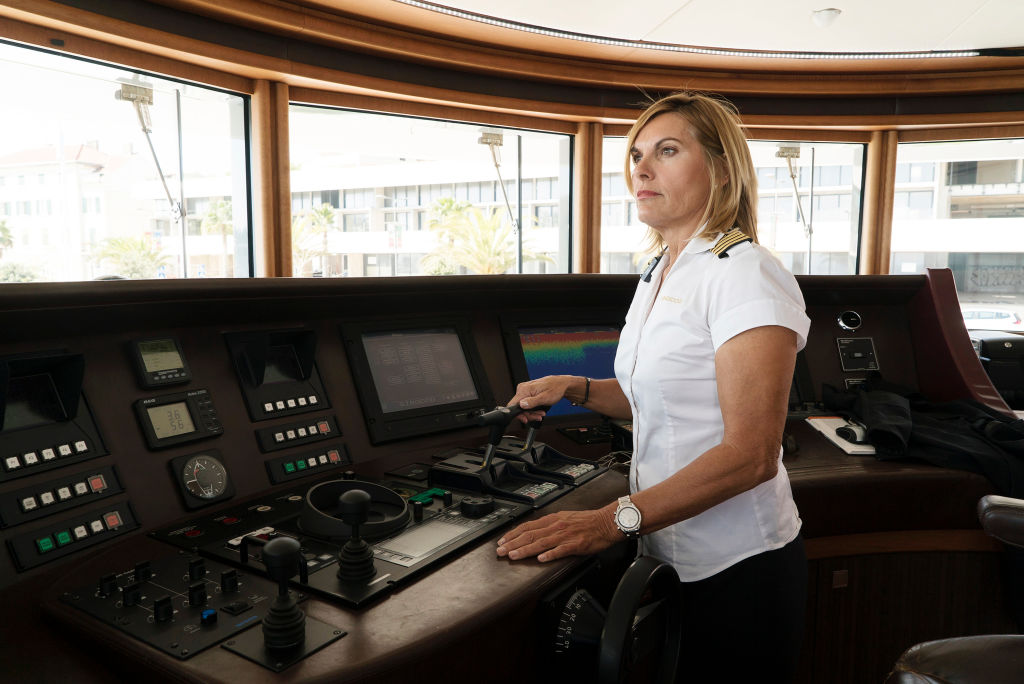 So what really happens when Captain Sandy Yawn is in the bridge? And what controls does she typically handle, plus what are some vital design elements all bridges must have?
Two types of bridge systems
Not all bridges are created the same way. Advancing technology is providing easier ways to manage bridge systems although two types are still available. A traditional bridge system, which is still widely used, offers stand-alone systems where the navigator interacts with every component.
With the integrated bridge system, the instruments interact within a network. A number of procedures are automated and results are posted on a centralized display. According to Boat, most superyachts have a stand-alone navigation station. This includes tools like monitors that supplement repeaters for such units as the gyrocompass, the speed log, GPS and depth sounder.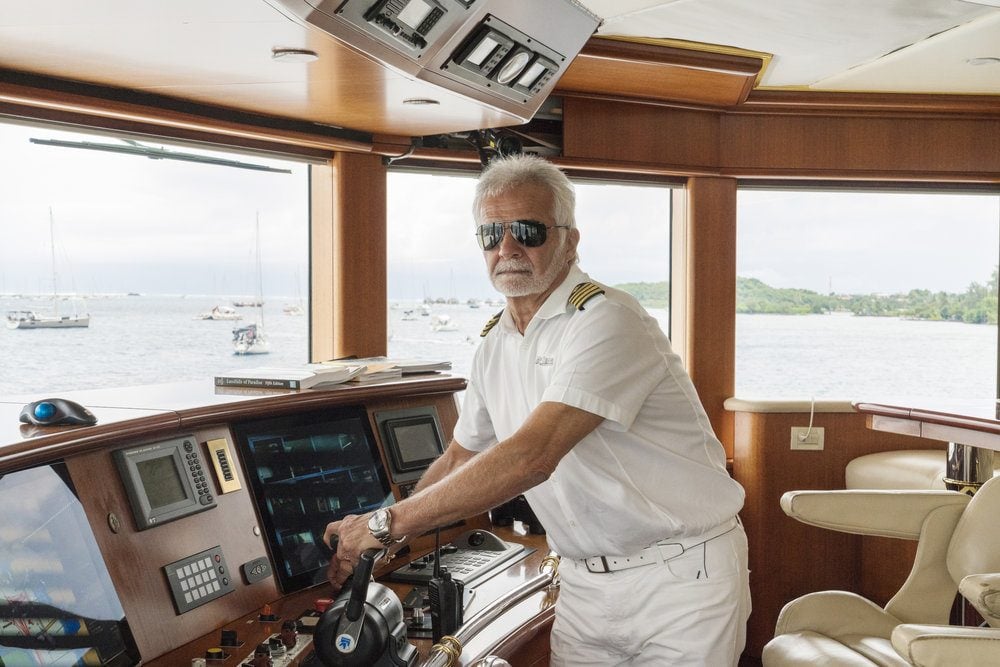 While both systems deliver the same navigational type tools, the integrated system reduces the amount of stress and tough decision making. Plus, the traditional system provides limited precision, whereas the integrated system has enhanced precision and performance.
This is especially important for safety
Even though the bridge is equipped with sophisticated navigational equipment, having wide windows is vital for safety.
"It is the most important consideration in bridge design," Captain Emile Bootsma told Boat. "Navigation by day or by night is still very much a visual exercise, and I have seen too many bridges where the visibility is so poor that you could barely see your own bow, let alone any other ship that may be navigating in your vicinity."
This is why the windows viewers see on the Below Deck franchise are so wide. "Windows need to be as big as possible; the view angle needs to be as large as possible; consoles need to be as low as possible; and bridge furniture needs to be as unobtrusive as possible," Bootsma adds.
Comfort is important too
The captain and crew spend a considerable amount of time on the bridge so a comfortable, inviting area is also important. Although not commonly shown on Below Deck, guests are often invited to the area, according to Boat.
"Being in the bridge is a memorable experience for any guest,' says Bootsma, "But too often designers are so focused on guest comfort or aesthetics that they unwittingly design fixtures that intrude on the safe navigation of the vessel." Bootsma adds one bridge was equipped with a chandelier.
Seating and lighting are also important considerations. "Traditional navigational bridge chairs do cause quite a lot of clutter in a bridge,' Bootsma remarked. "But a seating bar is perfectly adequate for most of the navigation we do." Also, lighting that can be adjusted for nighttime navigation is also vital for both comfort and safety.
Below Deck Mediterranean is back, Monday, June 3 at 9/8c.
Check out The Cheat Sheet on Facebook!