'Below Deck Med:' What Was One Untraditional Dish Chef Ben Served for Thanksgiving Last Year?
What does a professional chef create for Thanksgiving? Below Deck fans likely want to know what some of their favorite superyacht chefs are serving this year.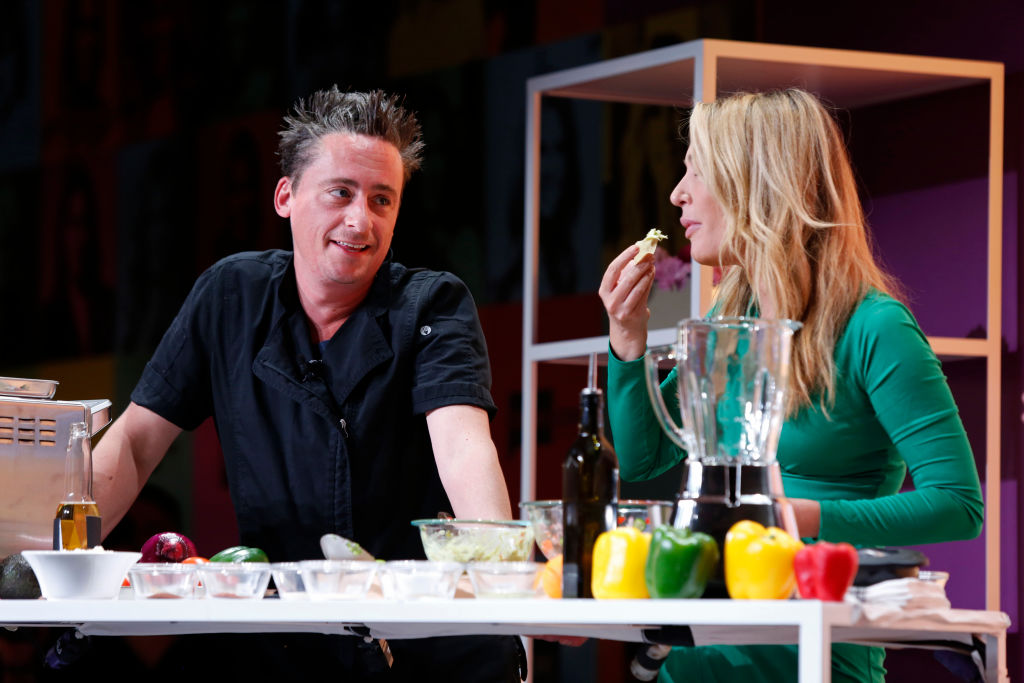 Many of the Below Deck chefs currently seem to be in adventure mode during the holiday season. Chef Adrian Martin posted a glorious beach photo from Saint Martin. "Bathing in Prana," he wrote. Chef Adam Glick appears to be hitting the frigid weather with his sidekick, Tex. "It is below freezing," he shared in his Instagram story. "Tex is not having it."
Chef Matt Burns seems to be hanging out up north. "Bring me back to Florida! At least this cup will always be full of warmth," he shared a few days ago. As for chef Ben Robinson, he hasn't posted since BravoCon where he wowed the crowds with his blindfolded chopping demo. He did however share last year one dish he made for Thanksgiving. Which gave the traditional holiday a Greek flavor.
Don't freak out
Robinson spent his holiday season last year in the Hollywood Hills. He shared an Instagram video that offered a glimpse into one dish he was serving for Thanksgiving. Of course, Robinson went anywhere but the pedestrian route which meant it wasn't a green bean casserole, mashed potatoes or turkey.
Instead, Robinson conjured up some flavor from Greece and created saganaki. Saganaki is a Greek cheese that is lit on fire before being served. Which is why Robinson tells his friends to avoid "freaking out" as he lights the dish on fire.
He pours the alcohol (likely brandy or wine) over the firey pan, which is on the stove. He has a lemon in his other hand, which is generously applied over the cheese before being served. As his guests squeal with delight, he removes the pan from the heat and squeezes the fresh lemon juice over the dish. He yells, "Opa!" Which is a Greek tradition.
How to make saganaki
While not a traditional Thanksgiving dish, saganaki can be a fun way to spice up the holiday. Serve the cheese hot and it can be eaten with or without bread. The key to this dish is the cheese. Recipes call for a large block of kasseri cheese.
Brush each side of the cheese with a little water and then dredge both sides in flour. While you are preparing the cheese, preheat a skillet until it is smoking. Add olive oil and then carefully place the cheese in the skillet. When the cheese beings to ooze, flip the cheese using a spatula.
Now comes the "dangerous" part. Robinson is seen pouring the alcohol over the cheese while it is still on the burner, which produces a flame. If you prefer to keep the situation a little more under control, one recipe suggests removing the pan from the heat first. Pour the brandy over the cheese and then use a kitchen lighter to produce a flame. Add the lemon which should extinguish the flames. Finally, garnish with parsley before serving. Oh, and don't forget to yell, "Opa!"