'Below Deck Med': Which Crew Members Made Captain Sandy's Naughty List?
If there is one person you don't want to cross on a yacht, it is the captain. But two members from the Below Deck Mediterranean crew managed to get on Captain Sandy Yawn's naughty list and they'll have to do more than charm her to get off of it.
When the yacht's emergency signal sounded, Yawn looked to her crew to step up and address the issue. A "black water system alert" began to sound while the crew prepared for the next group of charter guests. The crew noted that the chief engineer should be on the case, but he seemed to be busy working out.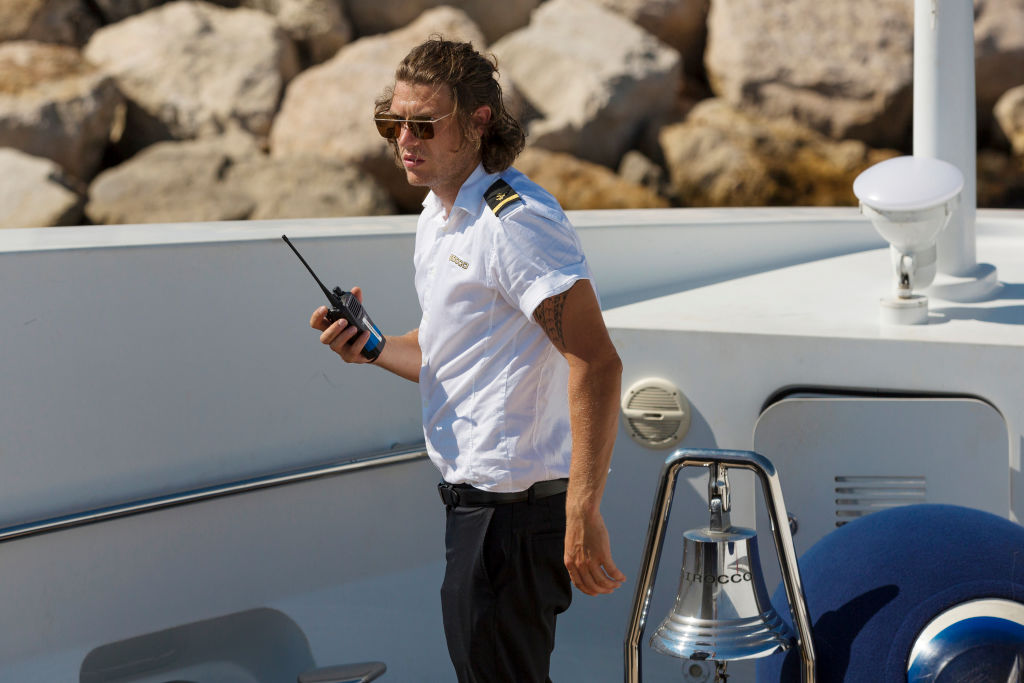 Yawn became enraged when she realized no one was addressing the alarm, plus two of her deckhands were drunk in their bunks. The crew discussed what happened and why this instance put two crew members on Yawn's radar.
These crew members didn't seem overly concerned
When the alarm sounded, deckhands Jack Stirrup and Travis Michalzik are laughing and drinking beer in their bunk. In an After Show clip, Yawn is seen asking Stirrup and Michalzik why they aren't responding as she is visibly angry.
The crew notes that every boat has its own set of rules about drinking during the season. While crew members are prohibited from drinking on charter, Yawn allows her crew to make their own decisions when guests are not on board. But clearly, Michalzik and Stirrup's best judgment was already sunk down a bottle of beer.
Still, the guys didn't feel like they did anything wrong. "She came in like a cat on a hot tin roof, like flipping her lid," Stirrup observed grinning after watching the clip. Michalzik adds, "It's completely not our job. We've got a chief engineer, who should be monitoring the panels."
Michalzik adds that the crew who were reviewing the guests' preference sheets just sat there too. "What you want 10 people to come out and check the panel every time they hear an alarm," he questions.
This is one big reason why Yawn was angry
Cheif stew Hannah Ferrier says being drunk on charter and ignoring the alarm wasn't smart. "That's what you call being drunk," Yawn says. "That's a huge problem." She adds, "As a captain, I"m not their mother. I don't give a s**t what they do in their cabin on their time off. What I care about is when they show up for work, that they are on their game."
But when an alarm sounds and the crew ignores it, then they have a huge problem. Yawn tells a chilling tale of what happens when people ignore an alarm on a boat. "When we hear an alarm, everybody needs to be alerted," Yawn asserts. "Because if you start conditioning yourself, 'Well, it's just an alarm.' It could be a fire. People have died because of that attitude."
She recounted a situation in Barcelona where the crew ignored a fire alarm after a night of drinking. While most of the crew managed to get off the vessel, one crew member was left behind. "And she died," Yawn said. "And that's what happens. For me, I take it very seriously. So when they didn't get out of their cabin, I was pissed.