'Below Deck Med': Why Did Captain Sandy Almost Quit the Show?
Captain Sandy Yawn from Below Deck Mediterranean can dock a huge yacht into a small slip without breaking a sweat. She can also singlehandedly help the deck team launch the water toys while assisting the chef with food preparation. But don't try to play her … that could tip her hand, prompting her to walk away.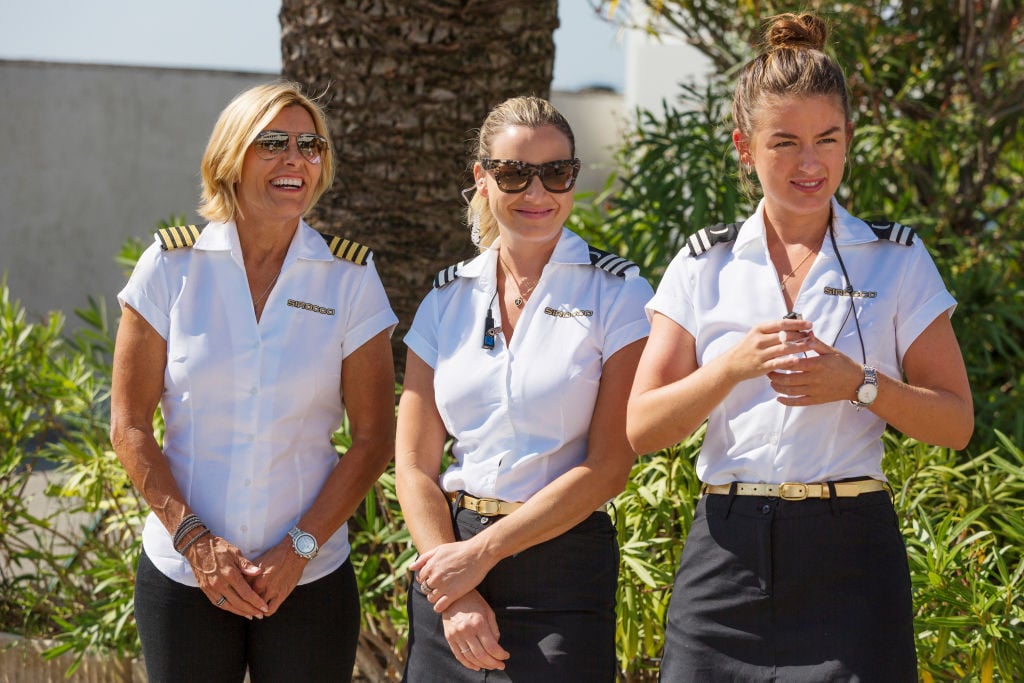 During a BravoCon panel, Yawn shared that she got close to quitting the show during season three. What got her to that point? Yawn was extremely compassionate when chief stew Hannah Ferrier suffered a panic attack. She allowed Ferrier to spend time alone in her cabin, while the rest of the crew picked up the slack.
But once Ferrier finally emerged, she asked Yawn if she could go on a quick excursion with guests (and boyfriend, bosun Conrad Empson). Yawn told her she could go, but for only "one Coke" and then quickly return. Rather than go on a brief excursion, Ferrier was gone for hours, bringing Yawn's blood to a boiling point. Yawn was so angry, she seriously threatened to leave the show mid-season, which put showrunner Nadine Rajabi in a total panic.
'Let her drive the boat if she thinks she's the Captain'
Viewers saw Yawn visibly enraged as she couldn't even speak to Ferrier after Ferrier returned to the boat. Yawn yells into the air that she wanted to fire Ferrier and grew angrier as she felt as though Ferrier played her.
"She's insubordinate, she doesn't listen," Yawn recalled during BravoCon, Decider recounts. At the time, Yawn then turned to Rajabi and said, "I'm gonna walk off this boat and Hannah can dock it." This news left Rajabi looking "as white as a ghost."
Thankfully, Yawn took time to cool down before making any decisions. Even though she was heated enough to want to quit she decided to take a beat and calmly explain to Ferrier why she was so angry.
Yawn and Ferrier talked it out
Ferrier shared that she and Yawn eventually apologized to each other. "So Sandy and I have actually sat down, had a chat, we hashed out our issues," Ferrier said on Watch What Happens Live with Andy Cohen Bravo's The Daily Dish reports. "We both apologized, so we're in a really good place now. So that's a good thing." 
Yawn also tweeted that she and Ferrier went into season four in a better place. "Watching the show back, I realize I'm really hard on @hannahferrier_. I do demand excellence and communication," she tweeted. "Off camera, I've had conversations with her and apologized. We have moved passed everything, and we're in a better place now."
"And we worked through our differences and realized you know we're probably a bit more similar than we think," Ferrier shared with Bravo. "I'm really excited to work with her this season and hopefully, it will go a lot smoother than last."
Although Yawn and Ferrier seemed to work well together this season, they, once again, had issues when Ferrier refused to step up her table decor. Yawn ultimately told Ferrier she didn't have a passion for yachting, which seemed to hurt Ferrier's feelings. They ultimately hugged it out.