'Below Deck Med': Why Did Chef Ben Return to the Show?
He said he was finished with yachting. Plus cast members insisted he would not return. But Ben Robinson is slated to make his return to Below Deck Mediterranean to resume the chef role.
Fans were not surprised about Robinson's return. In fact, rumors flew he was going to be the chef long before the season started. Robinson showed up in an impromptu cast photo that was shared by a restaurant in France. The photo got fans buzzing as cast members tried to squash rumors Robinson would return.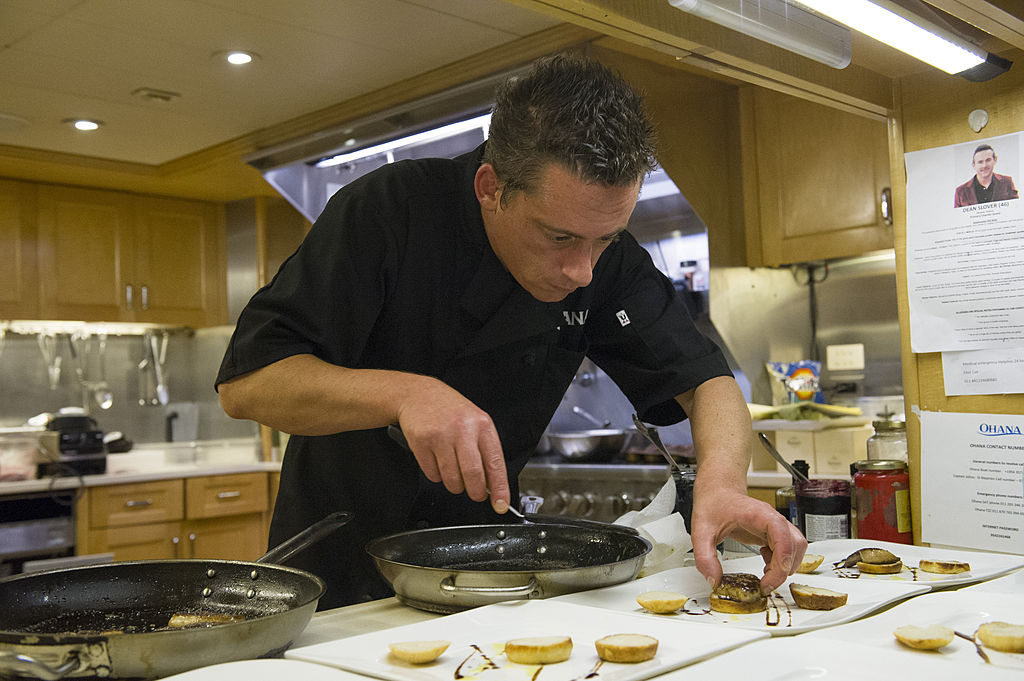 Robinson also shared an image where he is wearing a Sirocco shirt, which added fuel to the rumor mill. Again, cast members publicly stated that Robinson was not going to be part of the cast. Now that fans know he will return, why did he leave and then decide to return now?
The job is brutal
Last year Robinson tweeted about why the job is so tough. "Most Charter Chefs have a 5 year expectancy. I did it for 13. Head chef on the largest #yacht age 28. Crew and guest require 300 plates a day on #BelowDeckMediterranean #BelowDeck on your own…"
He told People yacht chefs have to manage a number of demands from both guests and the crew too. "But it's not just the workload, it's the compromise," he remarked. "I've got 8 or more crew members to cook for plus 8 guests who need breakfast, lunch, dinner, hors d'oeuvre, snacks, and anything else they want in the meantime. So I'm not obviously making the food that I would love to make, which I call 'intelligent food' or 'art food.'"
Robinson added that yachting was great in his 20s and 30s. While he is coming back this season, it doesn't mean he's going to make a habit of doing the show. "Ultimately, I'm approaching 40 now," the 39-year-old chef commented. "I got into the industry when I was 22, I was a young buck. You can do anything when you're 22. Below Deck and Below Deck Mediterranean carried me through into my mid-30s. I don't know how Roger Federer does it, to be honest!" 
This is why he is back
Robinson admitted he was nervous to return to yachting but said coming in mid-season made it a lot easier. "I'm coming in already feeling the light at the end of the tunnel, and it's much more manageable both mentally and obviously physically," he told Bravo's The Daily Dish. "Since Below Deck, I can safely say I haven't worked that hard. I don't think it's possible for a human to work that hard since I worked about 20 hours a day for six weeks straight. I was obviously a little scared as well at the same time. Can I handle it? I knew I could mentally handle it, but physically — am I physically able?"
He also said he needed a break to catch his breath. "I feel like I was doing a lot of Below Deck back in the day," he said. "I never really got off the roller coaster, so I was just sort of in perpetual roller coaster mode. So now I'm in a good place." Robinson last appeared on the show in 2017.
Robinson said while the experience was surreal, he's happy to return to the galley. "I sort of saw it through fresh eyes," he told People. "Plus, I'm a little more mature now, a little more level-headed, and obviously older. But it wasn't easier, I can tell you that. It's a tough program being trapped in a galley and given an incredibly tough workload. It's no joke! You're working 19, 20 hours a day."