'Below Deck Med': Why Does Chef Ben Think He Was Asked Back to the Show?
Now that the chef cat is out of the bag on Below Deck Mediterranean, why did producers encourage chef Ben Robinson to return? Robinson was featured on several seasons of Below Deck, plus he helped to launch Below Deck Med.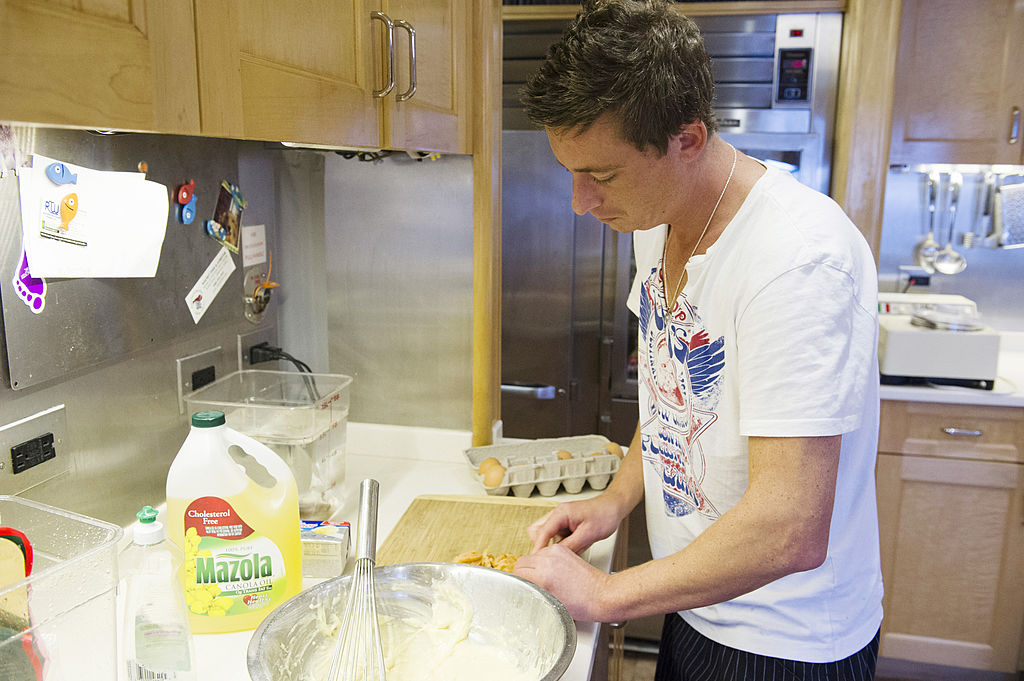 But Robinson has steered clear of the show for the past few years. He has discussed the rigors of the position and why returning would be a challenge. The show has also featured the talents of other highly skilled chefs, so why was Robinson asked back? "I can get anything in the world if you give me 48 hours," he remarked during the Below Deck Med After Show. "I can get you a f**king dodo by tomorrow."
Of course, he's joking (maybe), but Robinson has a hunch as to why he was asked back. And it has everything to do with his experience and timing.
Timing is everything
In some cases, crew members are already committed to another vessel so they simply cannot join the show when producers call. But Robinson says, in this case, all the stars aligned. "It was really good timing," he says. "Because I have a catering company. And I don't think I had a whole lot going on at that point. It was very serendipitous. It was a good thing."
He adds that joining the show at this time needed to happen. Robinson has been busy since leaving the show. He often posts about the parties he caters, plus he has his own line of chef's knives. Robinson also believes in nutrition as medicine. He is a Certified Health Consultant from the Institute of Integrative Nutrition.
Robinson is also a highly sought after professional
Viewers may recall that this isn't the first time Robinson swooped in to save the day. Chef Leon Walker was fired mid-season during Below Deck season three and Robinson returned to finish the season strong. Producers asked Robinson why he thinks he was called and his response was perfect. "Because I'm an actual chef so people call upon me when they are in a lot of trouble," he says. "It's happened a couple of times."
He also shared some insight into his career fans may not know. "Legitimately, when I was 28, I was the head chef on one of the biggest yachts in the world," he recalls. "So … it's kinda my schtick. You know, I get it."
He's a freelance yacht chef
Robinson also explained being a freelance superyacht chef provides him with more flexibility. "There's a freelancing aspect to the yachting industry," he explains. "And if you're a freelance chef then you will rescue either the boat, change a boat, or save them from their crazy chef."
He was impressed with the gumption and effort from chef Anastasia Surmava. "I'm impressed with Anastasia to get it together for three or four charters," Robinson observes. "Probably didn't give her as much credit as she deserved."
Robinson adds that Surmava had to be pretty brave to just step into the role with little to no training. "Oh yeah, let's do a Below Deck season," he muses. "Let's just do that, shall we? It's the hardest job there is."