'Below Deck Med': Why Is Being a Superyacht Chef Such a Tough Job?
Being a chef can be a highly stressful position. A 2017 study found that 69% of chefs admit their job negatively impacts their mental and physical health due in part to the extensively long workweeks and hours.
Exhaustion and the high demand to produce on a regular basis can result in mental health issues. The same study found that more than half of the surveyed chefs suffer from depression. But those statistics apply to chefs who work on land. What about superyacht chefs? From 24/7 guest demands to working in a limited space without extensive equipment, superyacht chefs face an added layer of hurdles.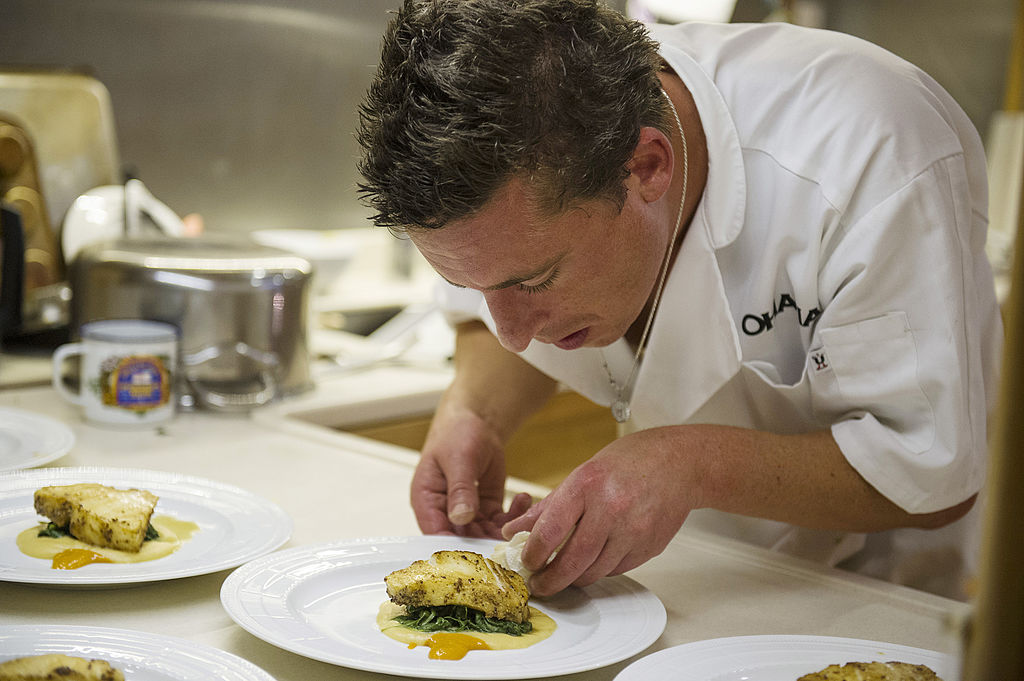 Chef Ben Robinson from Below Deck Mediterranean shined a light on why this position can be so stressful. Despite being a fan favorite, Robinson left yachting a few years ago to create his own catering company on dry land. He admits returning to yachting was a tough call because the job can be brutal.
Your workspace isn't ideal 
Viewers are familiar with the galley kitchen layout. Limited space means chefs are working in cramped quarters with awkwardly designed counter spaces and appliances or equipment that can be lacking. 
Chef Adrian Martin from the last season of Below Deck was often seen plating on counters located underneath cabinetry. Martin needed to stoop over to complete his dishes which can be backbreaking.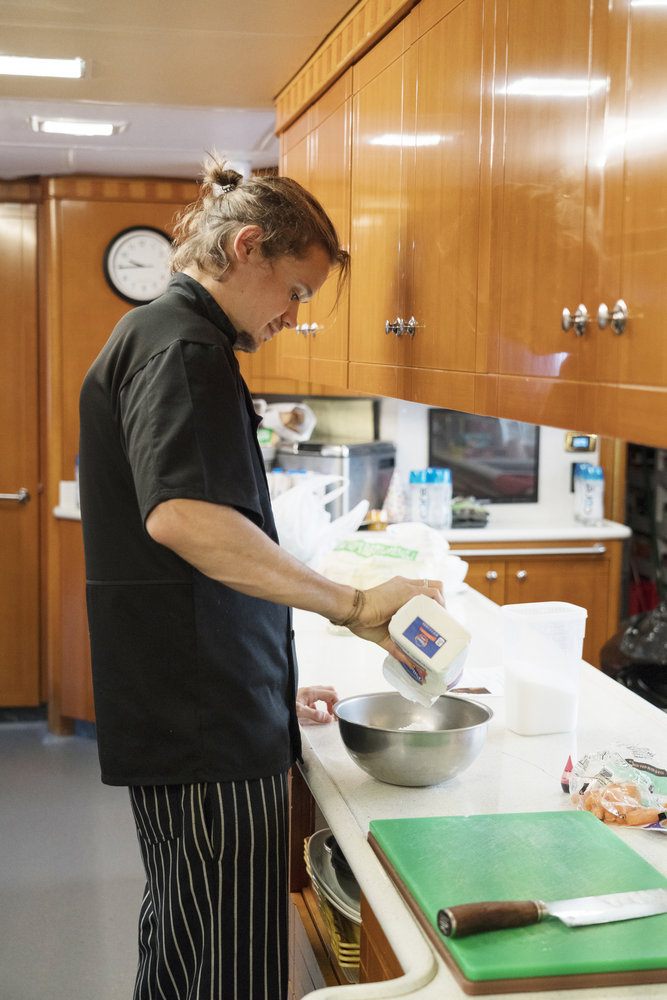 This season, Robinson is filmed asking about the burners in the galley kitchen yacht stove. Viewers may not have realized some of the burners didn't work as Robinson found that most of the burners were temperamental. As a result, cold food left the kitchen as he struggled to heat food on the fly and with limited options. 
It's simply the 'hardest job'
Robinson was interviewed about why he returned in the Below Deck Med After Show. "It's the hardest job there is," Robinson exclaimed. "Because you are on your own and you are in charge of provisioning, budgeting, It's a tiny little space, you have no help."
He adds, "I'm not attributing the failures of the other two chefs either. A good chef will be able to rise above it. But it's tough. It's a tough gig." Indeed. Efrem Leigh, director of recruitment agency Yachtchefs.com told CNN what yacht chefs face. "Preparation space is extremely limited. In a normal kitchen you might have a pastry section or a fish section. But on a superyacht you've basically got to do everything in one confined area."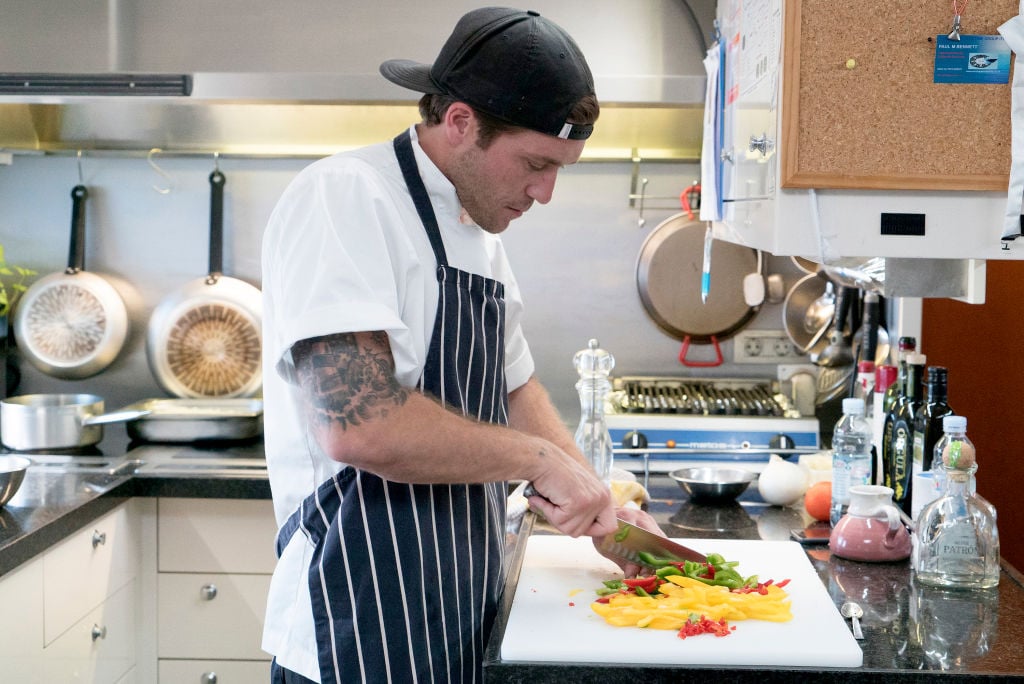 Plus, Below Deck chefs are often dealing with a multitude of guests who have a multitude of specific preferences. "I might have one guest who is vegetarian, one who is gluten-intolerant, one who is kosher," professional yacht chef Jeremy Kelly told CNN. "So you might be doing three or four different menus each day. You can be the best chef in the world. But without that organization you're going to crash and burn."
This job is ideal for younger chefs 
Although Robinson returned to finish out the season, he says being a superyacht chef is designed for younger chefs. As he prepares to enter his 40s he reflects on the physical challenges the job presents. "Ultimately, I'm approaching 40 now," Robinson told People. "I got into the industry when I was 22, I was a young buck. You can do anything when you're 22. Below Deck and Below Deck Mediterranean carried me through into my mid-30s. I don't know how Roger Federer does it, to be honest!" 
"Since Below Deck, I can safely say I haven't worked that hard. I don't think it's possible for a human to work that hard since I worked about 20 hours a day for six weeks straight," he told Bravo's The Daily Dish. "I was obviously a little scared as well at the same time. Can I handle it? I knew I could mentally handle it, but physically — am I physically able?"