'Below Deck Med': Why Is Captain Sandy Throwing Away This Gorgeous Plant?
Now that Captain Sandy Yawn from Below Deck Mediterranean is back on dry land, she's making some changes at home. One thing she is determined to change is a plant she is filmed carrying to her car.
Yawn and girlfriend Leah Shafer are back to having fun and being silly as Yawn recently shared a video where she picked up guests in her disco-lit car. Yawn and Shafer often share some of their funny adventures on Instagram. Only a few months ago, they did some ghost busting and hit the (haunted) Stanley Hotel in Estes Park, Colorado.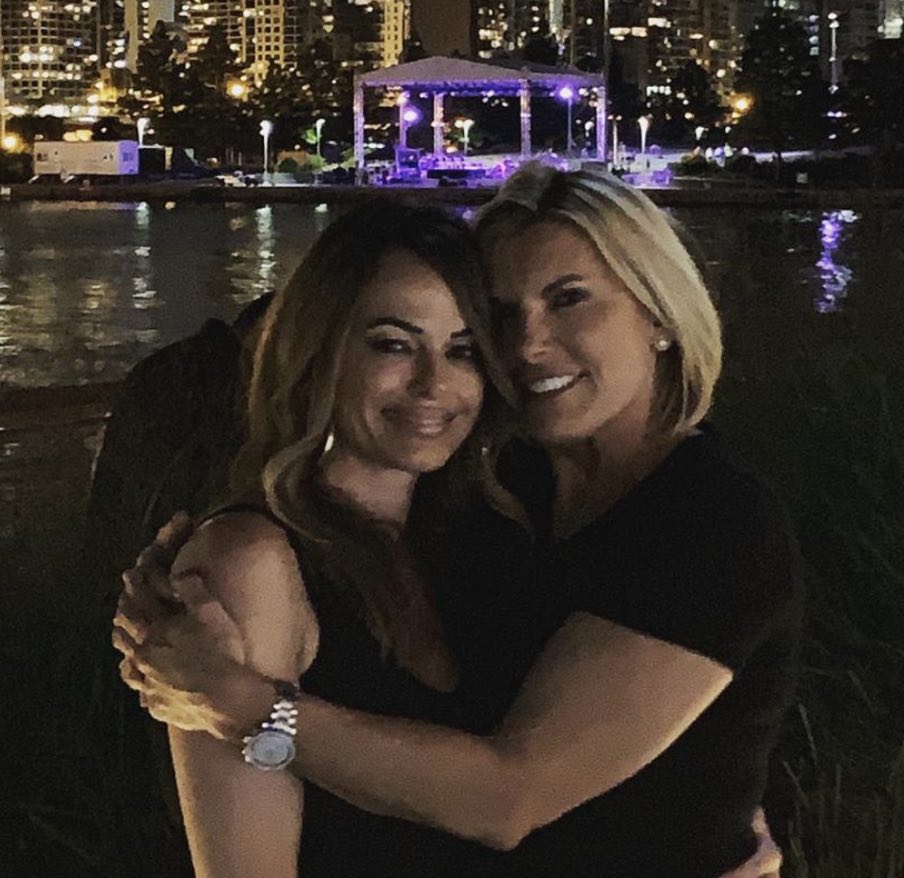 They also have gotten locked out of apartments and hotel rooms on more than one occasion. But the latest video Shafer shared may take the cake. She filmed Yawn walking through the parking garage, carrying what appears to be a lovely pink orchid. Shafer says Yawn is determined to get rid of it but why?
The plant must go
Is the plant poisonous or difficult to maintain? "So, my babe is finally getting rid of this plant," Shafer shared in her Instagram story. "I think it's is beautiful." As Shafer talks, Yawn marches across the parking garage with plant in hand.
Finally, Yawn turns and gets involved. "Did you give the reason why I'm getting rid of it, Leah?" Shafer shares why the couple is removing the plant from Yawn's apartment. "The reason we are getting rid of it is, she was watering it, and she says, 'Oh my gosh, this is living forever!'"
Well, there's a reason why the plant is immortal. "Well, it's not real," Shafer says as her voice quivers because she's starting to laugh. Yawn turns to the camera. "I didn't know that!" In Yawn's defense, the plant looks spectacular and many orchids have almost a "fake" appearance. "Its plastic," Shafer adds. "She was watering plastic dirt!" But Shafer says, "I'm gonna take it, it's beautiful. That's funny."
The couple prepares for BravoCon too
Shafer and Yawn recently had a blast on Halloween when they dressed up like time travelers. "I hope all of you had a fun Halloween, Leah and I did. I hope you have a great weekend and enjoy this "ONE LIFE" we are living," Yawn posted to Instagram along with a cute photo. She adds, "I hope you do just that because I am. Listen to the song by One Republic – I lived."
She and Shafer are also gearing up for a fun-filled weekend at BravoCon. Yawn recently shared a video to her Instagram story where she was wandering the mall, trying to get ready for BravoCon. She said while she was excited for BravoCon, she understood that many people who wanted to attend couldn't get tickets. Yawn suggested tuning in through the app but said she thinks this BravoCon will be the first of many.
As the couple gears up for another getaway, hopefully, they keep an eye on their room key. The last time they were in New York City, they lost their room key, not once, but twice.