'Below Deck': Preview Shows How Shockingly Drunk the Charter Guest Was upon Arrival
A previous episode of Below Deck teased that one of the charter guests becomes so intoxicated she requires medical attention.
With one charter under its belt, the crew of Valor gears up for the next group of guests. Chief stew Kate Chastain is delighted to learn the second charter includes repeat guests Helen Hoey and Richard Fiore. "I love Helen and Richard," Chastain says in a confessional. "She's over the top. He's the strong silent type."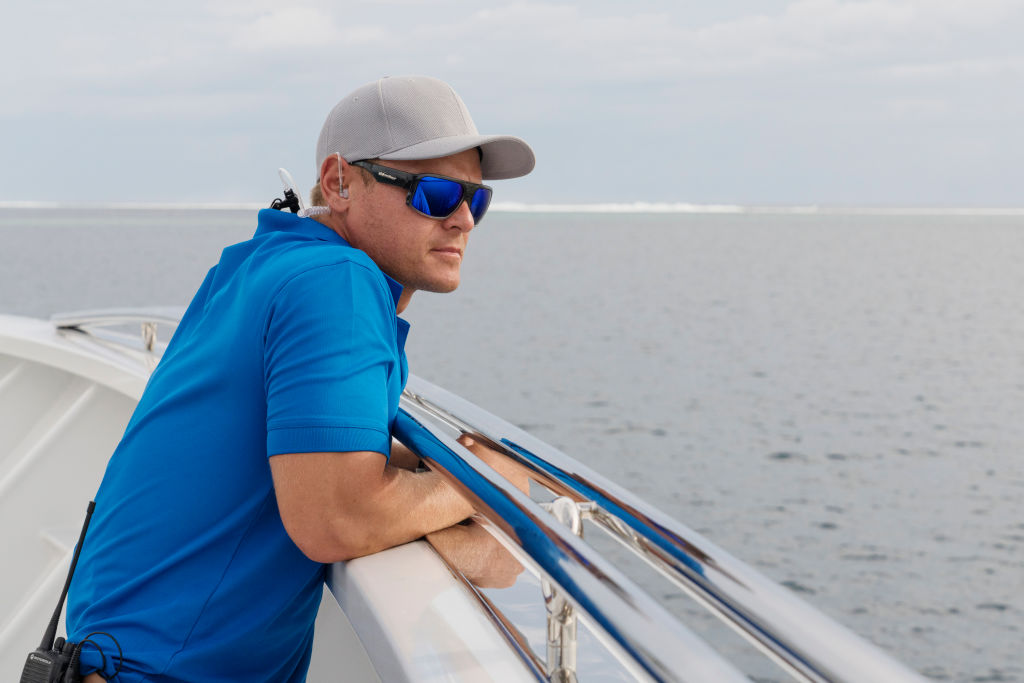 Although Chastain was looking forward to reuniting with the primary guests, it is one of their guests that has the crew on its toes. Last week's episode showed Brandy, one of the charter guests, boarding the yacht extremely drunk and incoherent. A preview clip offers additional insight into how this guest is too drunk to participate in the yacht tour or possibly even the meal.
It is a little worse than viewers thought
Viewers received a sneak peek into how intoxicated the guest was, but a recent clip pulls out specific instances of the guest's behavior. During the initial meeting with the crew, Brandy appears disoriented as she flips her hair looking off into the distance. Chef Kevin Dobson remarks to the crew, "The girl in the white dress is really drunk" after the guests make their way inside the yacht. Captain Lee Rosbach adds, "She's f***ing hammered" as he walks away.
Brandy is being helped onto the yacht by a friend. "Someone needs to hold onto her," a male guest observes as they tour Valor. "It's not rocking yet!" Meanwhile, Chastain is captured looking worried and shocked as she walks ahead of the guests.
At this point, Brandy appears to be so incapacitated, she can no longer walk. A guest is overheard saying, "Who invited her, seriously." Chastain then offers Brandy a bottle of water. "We got a problem," she says in a confessional as Brandy looks disoriented and sweats while she sits on a couch inside the yacht. When the episode ends, an upcoming preview shows that Brandy ultimately needs medical assistance after passing out during a beach excursion.
Heat and alcohol don't mix
The guest's behavior illustrates the seriousness of mixing alcohol in extreme temperatures. The crew has remarked about the extreme heat and scorching temperatures in Thailand. They too were hit a little harder by the effects of drinking after a night out in between charters.
Medical experts contend that alcohol becomes a diuretic in extreme heat, which enhances dehydration. "People think of alcohol as a thirst-quencher because it comes in a refreshing, cold liquid. But in hot weather, you're already losing fluids through sweat and through exercise," Dr. Josef Thundiyil, an emergency physician with Orlando Regional Medical Center told The Epoch Times.
The crew call for medical assistance for the guest was definitely the right move to make too. "Alcohol is a vasodilator, meaning it widens and dilates your blood vessels," Julia Blank, a family medicine physician at Providence Saint John's Health Center in Santa Monica told The Huffington Post. "This makes it easier for body heat to rise to the surface of the skin, and now you're putting off heat." Both alcohol poisoning and heatstroke can be dangerous and even deadly if not treated promptly by a medical professional.