'Below Deck': Rhylee Gerber Reacts to Her First Episode Back on the Show
After dropping a bombshell on Colin Macy-O'Toole's podcast, Radio Check, Rhylee Gerber from Below Deck shared what it was like to return to the show.
In a new blog entry, Gerber encourages fans to listen to the entire interview she did with Macy-O'Toole as she dives into first impressions of the new crew members. She also shares why she came in so hot this season. While Gerber doesn't call out any specific crew members in her blog, she certainly doesn't mince words.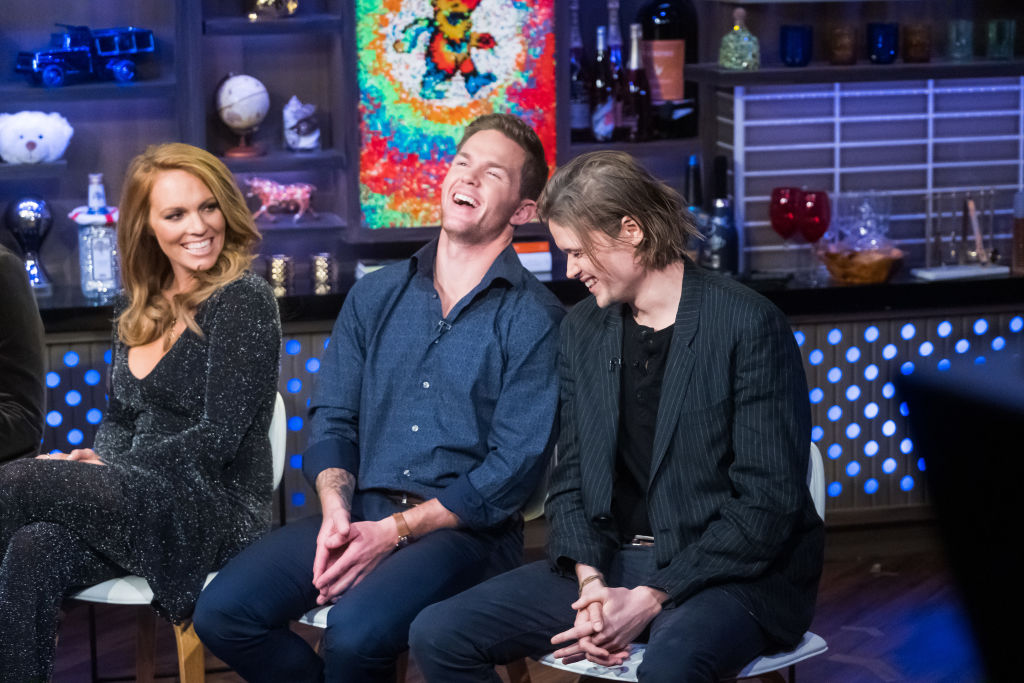 Despite her explosive return, Gerber told Showbiz Cheat Sheet she was thrilled to be asked back this season. "I was pretty upset because I thought they would have called me back right away," she said. But once she was summoned by Captain Lee Rosbach she was elated. She also shared that she went into the season being herself. Because "Who the f**k else am I gonna be?'" she joked. She left immediately, traveling for two days to arrive in Thailand. Viewers saw that Gerber didn't have much time to get settled. She jumped into work immediately and worked solidly during and after the charter.
The podcast explains why she has a 'chip on her shoulder'
Gerber urges readers to check out Macy-O'Toole's podcast because it will explain why she has a "chip on her shoulder." She wrote, "Phew!  Well, I'm sure off to a great start!  Fans just love to speculate, and speculate they do, as to why or how I have such a grand 'chip on my shoulder' when it comes to my choice of words and actions surrounding my fellow colleagues on board M/Y Valor and M/Y My Seanna."
She adds, "This goes without saying, I am fully aware of the target I placed on my back, when it comes to signing on to such a wide spread concept as to what a 'public figure' must endure while become said public figure."
Gerber says the during her chat with Macy-O'Toole, she gets into the "raw and blatant sexiness of certain crew members on board as well as the sexism when faced with a woman unwilling to bow down to a man."
It starts from the top
She continues by reminding readers yachting is a male-dominated field. But her instance also involves being scrutinized, likely for standing up for herself. "While also being having to succumb to the scrutiny, unfair treatment and overall act of scapegoat by those same males, unable to handle themselves accordingly within an environment to which they feel threatened," she commented.
But Gerber wants to be perfectly clear where the scrutiny is derived. "If there was any question before, let me be clear now, chauvinism is alive and well within this male deck crew, and SHOCKER, it starts at the top."
"So tune in, and grab some ear muffs, for those of you unwilling to overlook my 'truckers mouth,' for it is my hope that you begin to understand the method to my madness. For every action there is a reaction and lets just say, nothing good ever came from 'poking the bear'."