'Below Deck': Rhylee Gerber Wonders Why She Still Only Has One Stripe
After stew Courtney Skippon from Below Deck was given another stripe to add to her epaulet, deckhand Rhylee Gerber wondered why she is still stuck with only one stripe.
Skippon demonstrated more promise as a second, rather than a third stew. When both she and stew Simone Mashile arrived on Valor, they were assigned rank based on their previous experience. While it appeared that Mashile had more experience, it became abundantly clear that she struggled with service. Whereas Skippon seemed more comfortable interacting with the guests.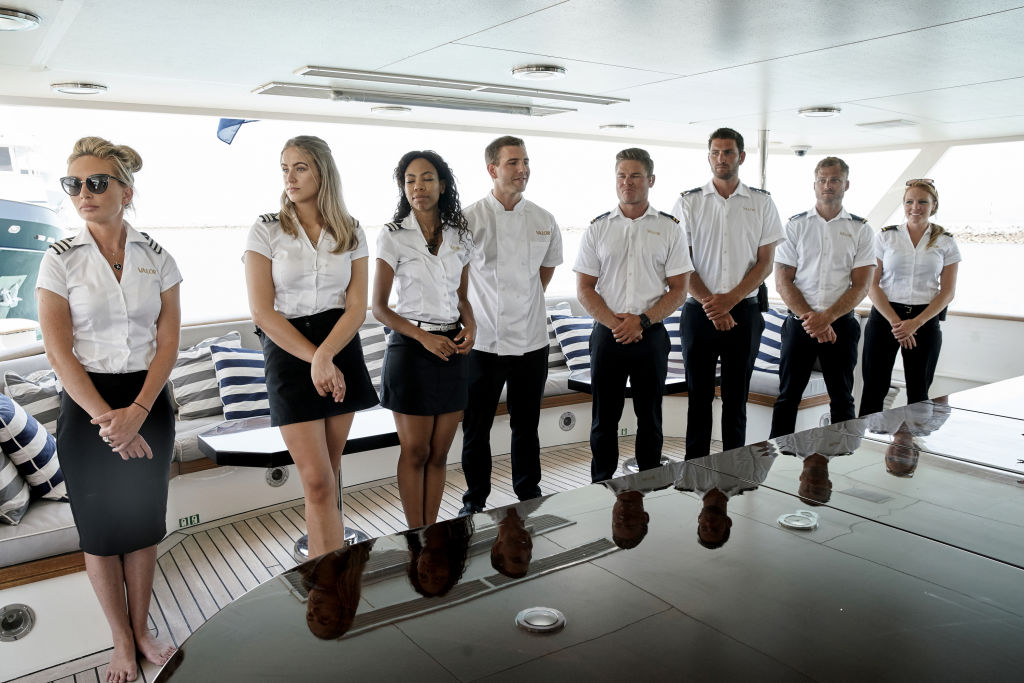 Chief stew Kate Chastain gave Skippon a second stripe during the season but did so in front of Mashile. While Mashile said giving Skippon the stripe didn't affect her, she still thought it was somewhat of a dig against her with the way it was done. So what is the deal with the stripes and rank? Deckhand Rhylee Gerber, who returned this season, isn't having how rank is assigned on the boat.
She's still the third deckhand
Although she has experience from last season, Gerber is still stuck in the third deckhand position. She came in mid-season to replace third deckhand Abbi Murphy. But she argues that her experience should have given way to an additional stripe and a higher rank.
Gerber shared how she felt with producers during the Below Deck After Show. "We're just gonna skip over the fact that I only get one stripe on my epaulets?" she asks. When a producer asks if she thought she'd get another stripe she says she did, although claims to not care about rank. "But clearly the yacht does," she added.
"So yeah, if it's not my first rodeo, why wouldn't I have a second stripe," she asks. "Put me in the third deckhand position, I don't care. But recognize that I'm not like a f**king greenhorn."
She tries to reconcile how rank works on the yacht
She points out deckhand Tanner Sterback takes many breaks during the day and is a higher rank. "Here's Tanner, taking 40 smoke breaks a day," she says. "And I'm working his shift and my shift. Am I still third deckhand?"
"Or does he get 40 smoke breaks a day because he's lead deckhand," she wonders. "I don't know. I don't understand how they assign rank here. Because clearly it's not based on skillset." When a producer asks if she vocalized her concerns, Gerber hilariously adds, "I'm not much of a vocalizer." And then laughs.
When Gerber arrived on My Seanna last season, she spent a significant amount of time reminding the deck crew she was a fishing boat captain. However, when she spoke with Showbiz Cheat Sheet in February, she added she knew she was there to learn. "Sure I'm a fishing boat captain but yachting is different," she said. "And I ask a lot of questions, but that's because I want to learn how to do everything the right way and get better at my job."