'Below Deck:' Rhylee Gerber's Family Faces a Health Emergency
Rhylee Gerber from Below Deck shared that her stepfather John Lowrey was recently hospitalized for blood clots in his heart.
The deckhand rushed to be by Lowrey's side and provide support to her mother Judy. "Please keep my stepfather in your prayers. We are at the ER now after 3 blood clots showed up in his heart after his CT scan this afternoon 🙏🏽🧡 #cancersucks," she shared along with a loving photo with her stepfather.
Lowrey is currently being closely monitored in the hospital. Gerber also shared an update on her Instagram story on Friday evening. "Found clots in 3 of the 4 heart chambers," she shared. "Doctor keeping him on blood thinners but also found fluid in one lung from the CT scan. Will treat that fluid in the lung by stopping the blood thinner tomorrow or Sunday and then drain the lung provided he manages well. If all goes well he will be sent home on new oral blood thinner next week." Lowrey is currently being treated at North Florida Regional Medical Center.
Gerber provided an update about Lowrey's condition
Showbiz Cheat Sheet reached out to Gerber who provided an update on Lowrey's condition. "If all goes as planned, they are going to drain the fluid in his lungs in about four hours," she shared on Saturday afternoon.
"They've stopped the blood thinners for now in order to do so," she added. "And then will monitor [him] after the lung procedure in order to put him on an oral blood thinner tablet."
An outpouring of love and support was sent Gerber's way on her Instagram post too. "Thinking of you!" Colin Macy-O'Toole from Below Deck Mediterranean shared. Also, Kasey Cohen from Below Deck Med wrote, "Sending my love and prayers 🙏🏼♥️." Captain Sandy Yawn from Below Deck Med added, "Praying 🙏 for home."
Lowrey is fighting for his life
The emergency comes while Lowrey is battling stage 4 bone cancer. Gerber and her family have been by Lowrey's side every step of the way. Lowrey is extremely special to Gerber as she describes him as "one the most loving, kind-hearted, gentle beings God has created. He dedicates every moment of his life to others and never asks for a thing in return," she told Showbiz Cheat Sheet in July.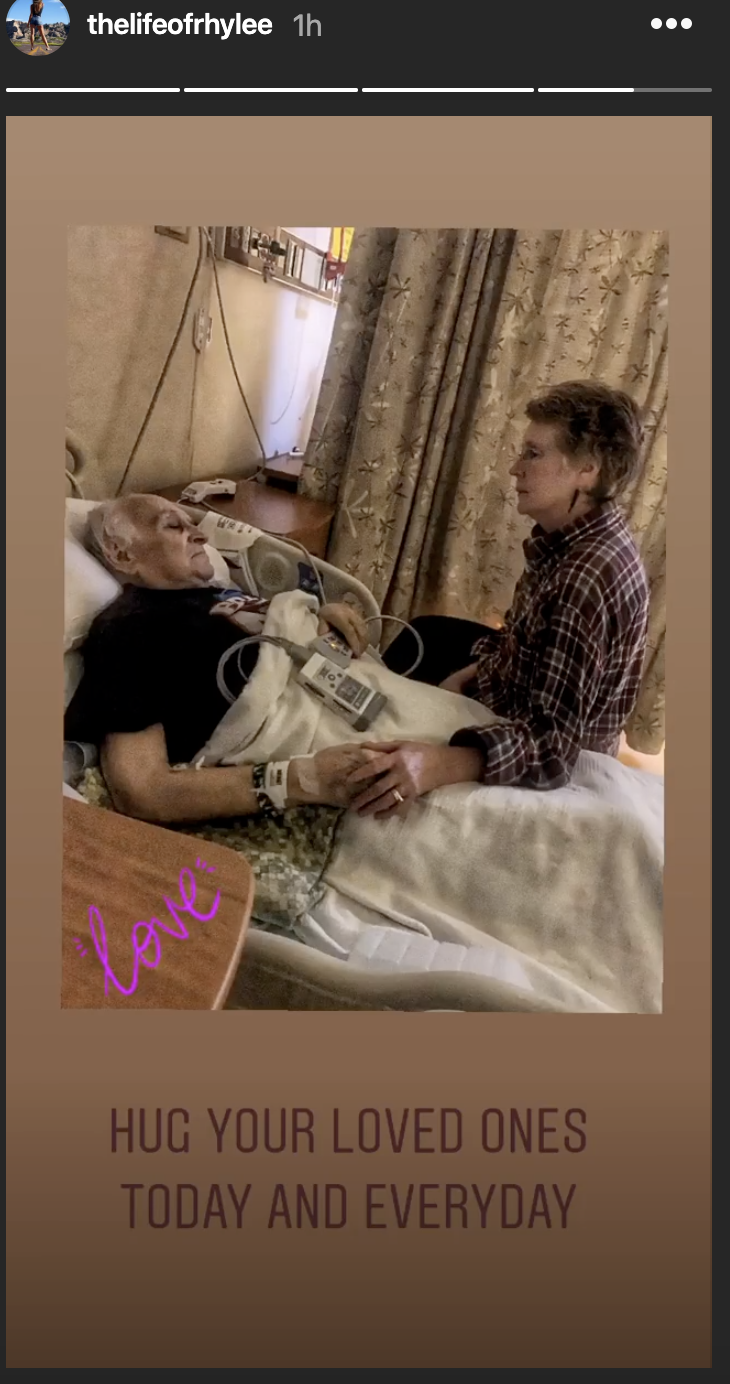 The family has been on high alert for several months. Gerber's mother Judy revealed her husband's cancer battle has been extensive. "Because we were going along for a while after [John] had prostate cancer, getting regular tests, but they were all fine," she said. "But then his PSA suddenly doubles?"
Doctors also identified a medication that could extend Lowrey's life. But the family was initially told they would have to pay $22,000 for each of the three treatments he required. Gerber started a GoFundMe to help with the cost. Thankfully the manufacturer of the drug, Provenge saw Gerber's GoFundMe and reached out to the family. The pharmaceutical company identified an affordable path to finance the treatment and he was able to move forward.
Gerber said the outpouring of love and support for her family has been incredible. She's also sharing all the messages she's received with Lowrey too.
Gerber has been helping her family financially
Gerber is auctioning off the gorgeous green BCBG dress she wore on Watch What Happens Live with Andy Cohen. She shared that she is auctioning off the dress to cover the extensive costs needed to care for her stepfather and her family.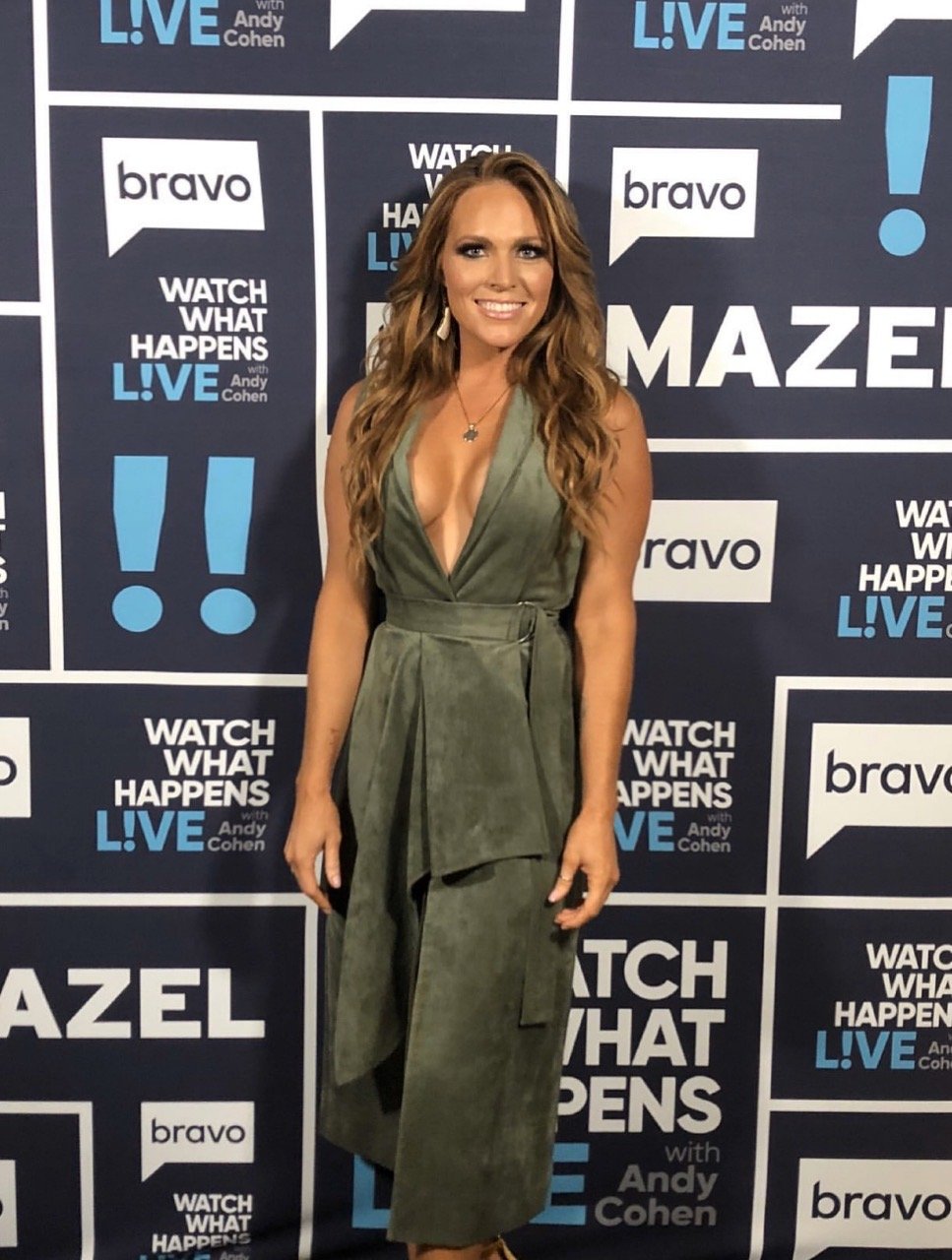 The dress (and Gerber) caught Andy Cohen's eye during her appearance. Cohen shared on his Sirius XM show, "Let me tell you some headline news, Rhylee was on Watch What Happens Live a couple of weeks ago. The show ended, I went to my staff [and] I go, 'I have an announcement. I am very attracted to Rhylee!' She is gorgeous!" Bid on Gerber's iconic dress on eBay.