'Below Deck Sailing Yacht': Jenna MacGillivray Shares Why She Went to Captain Glenn About Parker McCown
Viewers watched chief stew, Jenna MacGillivray, from Below Deck Sailing Yacht go directly to Captain Glenn Shephard about an incident on deck.
The sailing yacht went into sail mode, which meant it was heeling over while the guests ate breakfast. Chef Adam Glick tried to suggest Shephard consider sailing later in the day. But after having no wind the previous day, Shephard didn't want to chance missing out on giving the guests the sailing vacation they desired.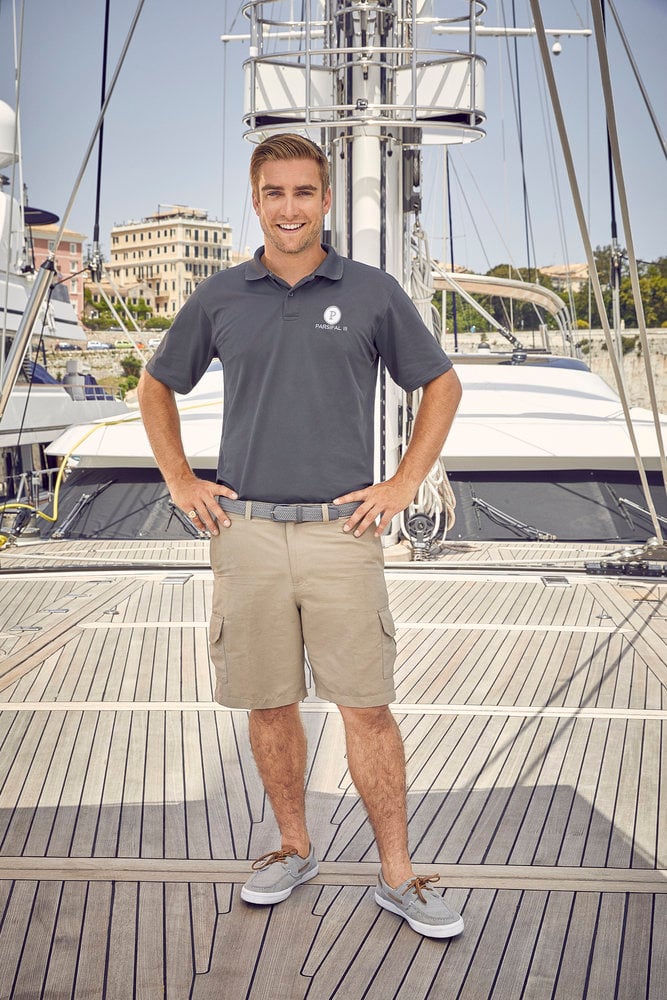 Unfortunately, this meant that items, including plates and glasses, went sliding across the table. One glass plate fell and smashed onto the floor. When deckhand Parker McCown was summoned to clean up the glass he suggested to MacGillivray they invest in a vacuum to remove the shards of glass.
Parker McCown had a tough charter
McCown's eager energy may have been a little too much for some of the yachties. When he was on anchor watch he bounded from his bunk like an enthusiastic Golden Retriever. His alarm and stumbling in the cramped cabin in the middle of the night woke Glick, who is his bunkmate. The next day Glick gently reminded McCown to try to be quiet when he's on anchor watch as Glick can't grab a nap in the middle of the day.
McCown also had a misunderstanding on deck. When it came time to dock, McCown became confused about when he should throw his lines. A person on dock asked him to throw his line, which he did. But first mate Paget Berry became angry, reminding McCown he is the only one who can give that order and to retrieve the line.
The broken glass instance was the icing on the cake for McCown. He was trying to be helpful and chatty with the guests. But that only annoyed MacGillivray. She marched into the wheelhouse to share with Shephard that McCown told her to get a vacuum in front of the guests.
Viewers don't think MacGillivray should have gone to Captain Glenn
Fans weren't thrilled with how MacGillivray handled the situation. "Is Jenna serious complaining about Parker (almost sarcastically) suggesting a dust-buster to pick up glass shards?! AND you ran to Adam about Georgia? Nobody likes a playground tattle-tale, Jenna. Your immaturity & insecurity are shining through," one person tweeted.
Also, a Watch What Happens Live with Andy Cohen After Show caller asked MacGillivray why she went to Shephard. The caller didn't think it was cool MacGillivray turned him in and asked why she was causing drama. "Nope, I never seek to cause drama," MacGillivray said. "The issue wasn't that he had the suggestion. The issue was that he suggested it in front of the guests while they were seated there."
She reminds viewers that guests are on a luxury vacation and don't want to hear about vacuum cleaners. Host Andy Cohen wanted to know how MacGillivray would have handled the situation. "I wouldn't have said that in front of the guests," she replied. "I would have preferred that he would have come to me, but it was more so having a conversation with Paget." She adds that the team knew he was new to yachting and they weren't trying to come down hard on him. But instead, guide and teach him.