'Below Deck' Star Kate Chastain Breaks Down How Much Guests Should Actually Tip
'Below Deck' Chief Stew Kate Chastain reveals to fans exactly how much her guests should tip when they charter a yacht.
After appearing on seven seasons of Bravo's hit reality show, Below Deck, Kate Chastain knows a thing or two about tipping. On the show, fans are usually surprised by the huge amounts of cash that is left behind by the charter guests — and it turns out none of it is faked for the cameras. Here's a look at what Chastain considers a good tip for the charter season on Below Deck.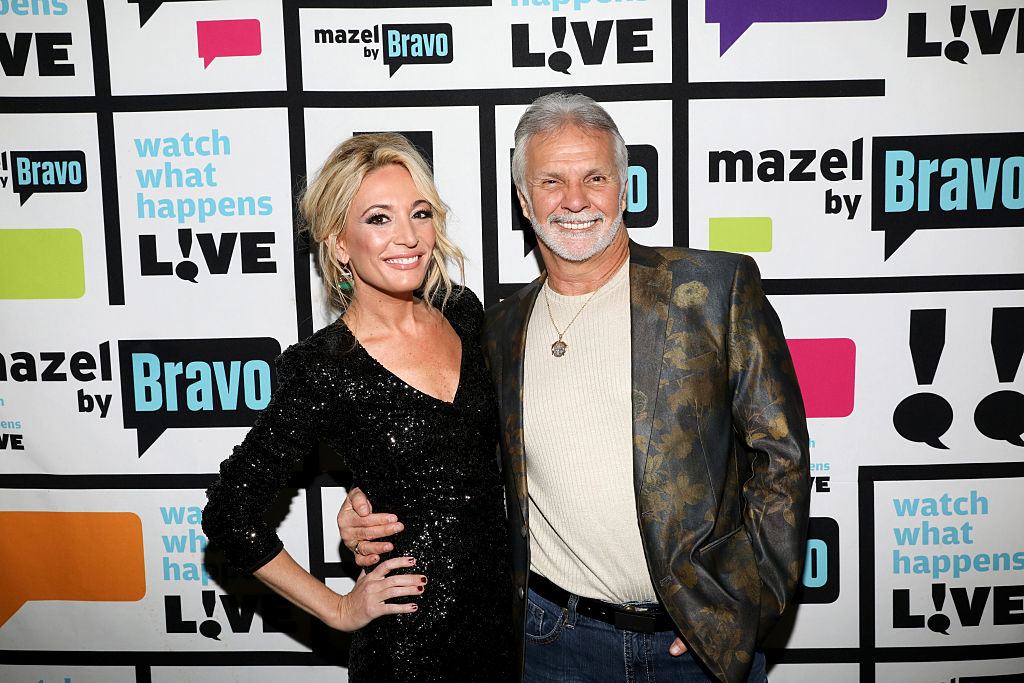 How much do guests actually tip?
In a new interview, Chastain revealed that it is not uncommon for guests to tip upwards of $5,000 for each crew member. As crazy as it sounds, anything under $1,000 would be considered a bad tip.
"On a yacht of that size, [a good tip] would be $5,000 a person, for seven days of work," Kate Chastain revealed. "Five grand a crew member, usually. Our charters are a little bit shorter, just so we can make the show, [but] everything else is exactly the same."
Chastain noted that on Below Deck, the tips usually range between $2,000 and $2,500 because of the shorter season.
A charter on the show only lasts a few days, but that doesn't mean the crew members are doing any less work. If anything, they have to do double the work to fit everything in a short time frame.
This is why Chastain believes the tips are justified.
According to ET Online, Kate Chastain noted that the crew members are working well beyond a normal eight-hour day. The tips are also not included in the standard fee for renting out a yacht, which runs around $150,000 for seven days.
As a chief stew, Chastain makes anywhere between $60,000 and $75,000 per season. The chef, meanwhile, takes home between $70,000 and $95,000, and the captain of the yacht makes well over $120,000.
The lowest crew members on the totem pole, the deckhands, earn around $50,000.
This salary, of course, does not include the tips, which push everything up even higher.
How do people on yachts tip in real life?
Although the tip amounts are real, Kate Chastain revealed that there is some drama added to the process for reality TV.
Below Deck fans are well aware, the members of the crew bid farewell to the guests when the season ends while the primary charter guest gives Captain Lee a large envelope of money.
The sendoff line is common for charters, but the envelope business is strictly for viewers.
Instead, some guests choose to wire the cash over handing over a bunch of money. Unfortunately, this is not as dramatic as carrying around an envelope of cash, which is why it isn't done that way on the show.
That said, Chastain revealed that she has been on charters where the crew got to eat leftover lobster and drink bottles of champagne after the guests left — all while counting their bounty for the season.
Captain Lee and Kate Chastain dish on 'Below Deck's' new season
With season 7 of Below Deck officially underway, Captain Lee and Chastain sat down and discussed what viewers can expect to see as the yacht heads to Thailand.
For starters, Chastain shared how this season's deckhands, Simone Mashile, Tanner Sterback, Brian de Saint Pern, Kevin Dobson, and Courtney Skippon, might be the most attractive yet — which is definitely something to look out for.
She also commented on the strength of the deck crew, which features the return of three familiar faces in Chastain, Captain Lee, and Ashton Pienaar.
Although they have plenty of experience to draw from, the drama gets pretty heated this year.
In fact, Chastain and Captain Lee both agreed that the crew has some of the strongest personalities they have ever seen, which means some of them are bound to butt heads eventually.
The drama was so crazy that Kate Chastain admitted that she blocked a lot of it out of memory ahead of the season premiere. When she finally got around to watch the trailer, she forgot that some of the stuff had actually happened.
This includes her quitting her post after getting into a heated argument with Pienaar.
While things will get heated this season, Chastain and Captain Lee are happy with how things turned out and could not have asked for a better charter season.
Fans can watch Kate Chastain and Captain Lee in action when new episodes of Below Deck air Monday nights on Bravo.