'Below Deck' Teases Another Shocking Season With Kate Chastain Saying, 'I Quit'
Below Deck fans should hold onto their life raft as season seven appears to be off the charts insane.
Captain Lee Rosbach returns for his seventh season, along with chief stew Kate Chastain leading the interior. Ashton Pienaar is now bosun, heading up an extremely attractive deck team. At least that's what Chastain thinks.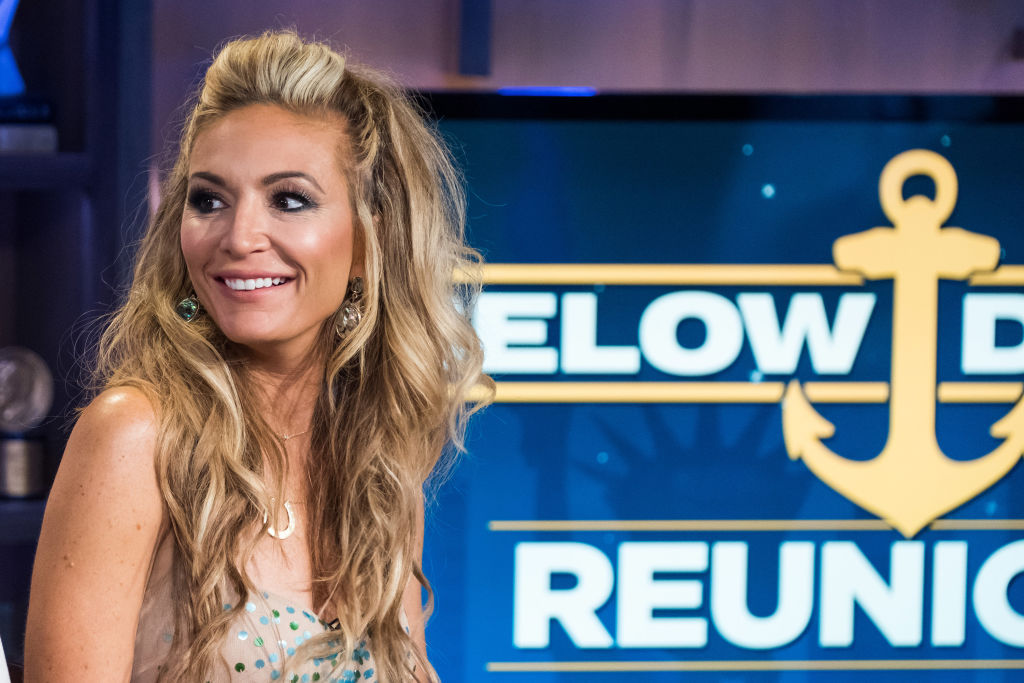 The guests also look as wild as last season, which includes plenty of boozing and one person who asks who will urinate on her if she's stung by a jellyfish. The season also introduces viewers to new crew members and a new chef. But what happens that prompts Chastain to flip off cameras and threaten to quit?
Chastain meets her match this season
Although Chastain and chef Ben Robinson had a fiery relationship, the two managed to make their professional lives work. The duo had chemistry and probably hooked up at one point, but remained friends even though they could get into some serious arguments on charter.
She also enjoyed a pleasant working relationship with chef Matt Burns and chef Adrian Martin. But this year there's no love for her in the kitchen. The trailer shows that Chastain's working relationship with chef Kevin Dobson could rival what she had with chef Leon Walker.
At one point during the trailer, Chastain is seen going into a room before flipping off the camera as she closes the door. And while she is at odds with Dobson, it's Pienaar who prompts her to say she is quitting. "Everybody feels that way about you, Kate," Pienaar says to Chastain pointing at her. She replies, "OK, great, go find another chief stew. I quit." The last frame of the trailer shows Chastain walking off the boat saying, "Don't follow me."
Someone gets fired (of course)
Like last season, Rosbach seems to be forced to fire someone. Last season he had to fire bosun Chandler Brooks when his lackluster performance spilled over to becoming poor guest service.
This time it is Pienaar who drives the point home telling Rosbach, "There is part of our crew that is not bonding with the rest of us." Cue the ominous music. "I'd like to go into the next two charters a man down." Of course, Rosbach's response is, "F**k." Pienaar is filmed arguing with his deck team too.
Viewers know that Rosbach will replace crew members when needed. "If anybody thinks that I won't fire somebody in the middle of a f**king charter, they don't know me," he warns. According to Bravo, there is a shocking crew departure who is replaced by a past crew member.
And yes, there is romance
What would Below Deck be without romance or at least some hookups? Although Chastain has claimed to be "boatmance averse" in the past. she may break that rule this season.
According to Bravo's release, a number of crew members are feeling the love. "Brian, Ashton, Tanner, Simone, Courtney and Kate all find themselves in and out of love on the boat, resulting in love triangles and heartbreak," according to Bravo. "When you hook up with someone on a yacht, you gotta choose wisely," Chastain says in a confessional interview.
Pienaar also seems to be at it again, hooking up with some of the female crew members. "I do feel like he's the type that makes out with a new girl every week," third stew Courtney Skippon says to second stew Simone Mashile.
Get ready as Below Deck sets sail on Monday, Oct. 7 at 9 p.m. ET, only on Bravo.