'Below Deck': The Crew Was Worried About Brandy's Safety
Although the guests on Below Deck joked about how disoriented their friend Brandy seemed to be, the crew of Valor didn't find it to be of any laughing matter.
Initially, the crew observed that Brandy seemed to be inebriated when she boarded Valor. Chef Kevin Dobson is filmed commenting to the rest of the crew that Brandy appeared to be very drunk. But then Brandy displayed some pretty alarming behavior that got the crew's attention.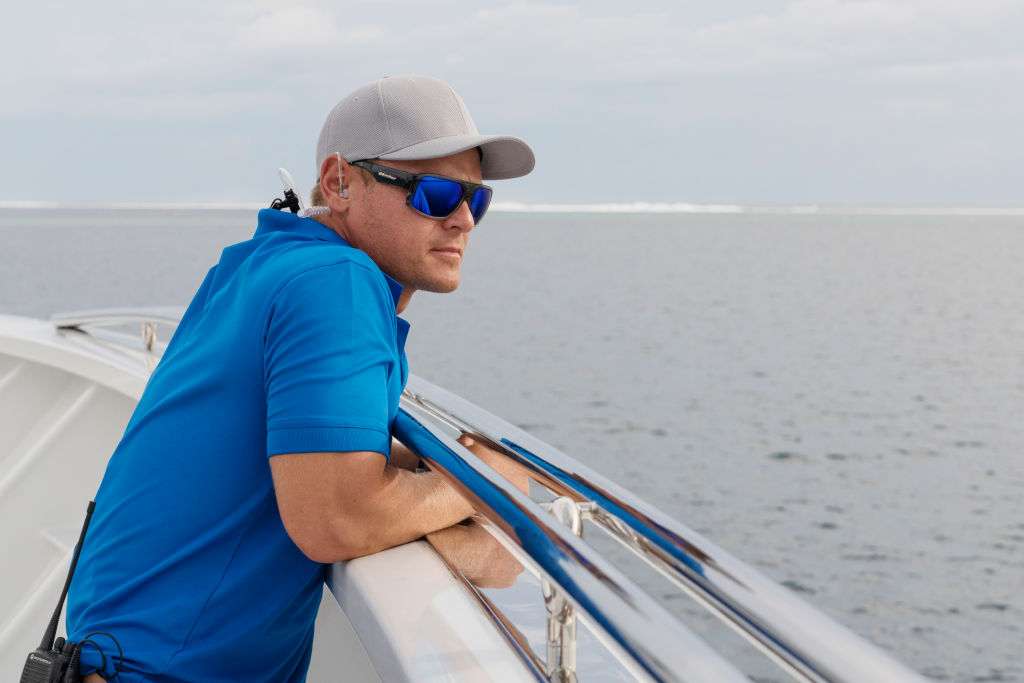 She missed dinner and then passed out during a beach excursion. Although Brandy may have seemed drunk, bosun Ashton Pienaar says there was likely more at play and expressed that the crew was genuinely worried for her safety.
The crew was seriously worried
After Brandy is evacuated from the beach, she is taken to her cabin where Captain Lee Rosbach and stew Courtney Skippon sat by her side. Rosbach is filmed holding Brandy's hand as she lays limp in the bed. He calls for a physician to determine why Brandy is so ill. The physician ultimately concludes that Brandy has had far too much alcohol to drink, especially after she tells him she'd been drinking for the past two weeks.
Although Rosbach seems a little annoyed, he and the rest of the team were concerned for the guest's safety. Rosbach comments in a confessional that he is ultimately responsible for everyone's safety so he wasn't going to take any chances.
Pienaar says guest safety is always a priority. "For us, the main thing we think about is safety. Because while we're on the way, she can trip outside and go overboard," he told Distractify. "We had to just keep eyes on her all the time like we always had people on deck keeping an eye on her." 
It may not have just been alcohol
Pienaar adds that there may have been other things going on in addition to drinking alcohol. "Brandy was an interesting case," he observed. "We didn't know what the issue was because it wasn't just alcohol. It didn't look like she was tripping on drugs. Maybe it was a mixture, I don't know. I don't know the facts of what she was on but from our side, it was very weird. We know how to handle a drunk person, but it was just very different because she would be fine, and then she would be completely out of it."
He adds that the heat is certainly a factor. "We were drinking water all the time. We would change our uniforms, and within five minutes of being outside, we were completely soaked," he said. "It made everything we were doing that much harder. We had to keep hydrated. We went through liters and liters of water throughout the day, so it did make things more tough." 
This guest claims Brandy was having a panic attack too
Primary guest Helen Hoey shared that Brandy was dealing with anxiety and panic. "She's an amazing person and she literally suffers from seizures and panic attacks," Hoey told Another Below Deck podcast about Brandy. "So what you saw, was that. And you're on vacation, and you're like, 'OK, I'll just have a glass of red wine to help me to relax.' Sometimes it has a negative effect on you."
Hoey added that her group was also suffering from jet lag and the heat was intense. She also joked about how her friends thought the alcohol seemed stronger in Thailand too. "They were pretty convinced that the alcohol seemed stronger as well," she said.