'Below Deck': This Incident May Have Led Kate Chastain to Quit
Below Deck season 7 has teased since the beginning that chief stew Kate Chastain quits. Cameras follow Chastain as she walks away from Valor, warning production not to follow her.
A few hints were dropped as to what prompted Chastain to quit. She later clarified she didn't actually quit but walked away, which she's never done in the past. "I always surprise myself, I'm full of surprises," she told ET. But jokes that she really just needed a minute alone. "I didn't technically go overboard but I did kind of jump ship."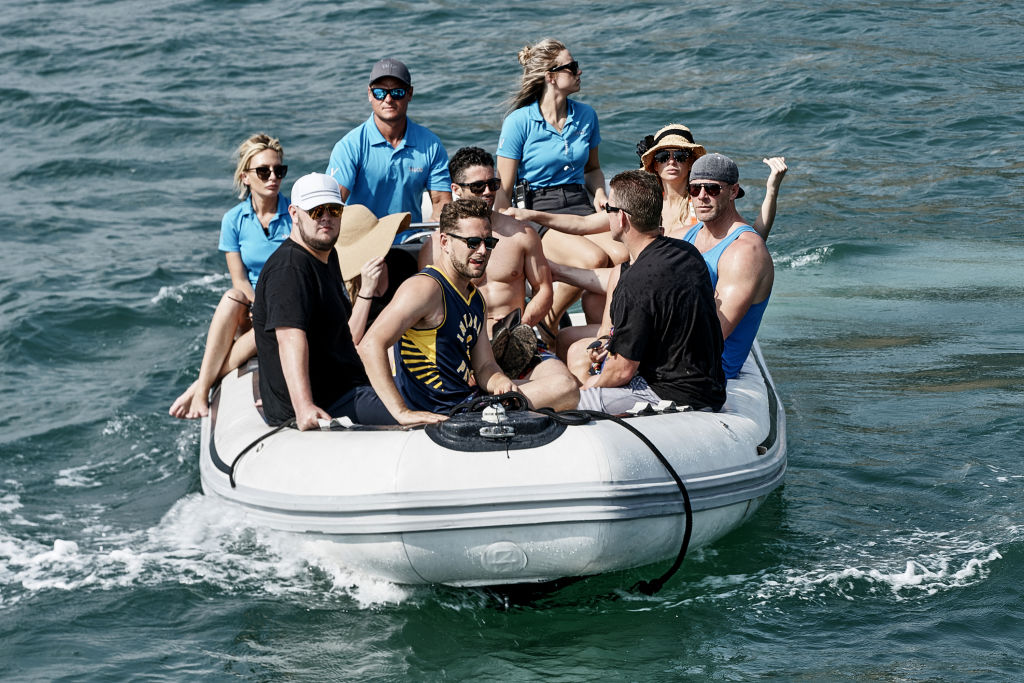 "I went off into the Thailand night," she continued. But adds, "I was just frustrated. It was close quarters, and it was towards the end of the season and, in that moment, it was just kind of one of those, 'Eff you, eff you, you're cool, I'm out' [moments]." Chastain has butted heads with other crew members in the past but never walked away. So what was the tipping point this season? An early sneak peek clip may offer the reason.
She's had enough of Ashton Pienaar
Chastain hasn't minced words about how she feels about Pienaar. When Pienaar made some graphic remarks on the show, he felt the need to apologize on social media. Chastain saw the apology and threw shade at him.  "I'm framing this quote for later. And by framing I mean screenshot." She also commented on an article about how Pienaar is now apologizing for his behavior. "At least he's getting comfortable tweeting the words 'I'm sorry' now because we're only on episode 6," Chastain tweeted.
During the latest episode, Pienaar sounded off when Chastain threw the crew's uniforms on the floor after a drunken night. He didn't impress Captain Lee Rosbach and only further annoyed Chastain too.
Chastain has had enough of Pienaar, but the feeling seems to be mutual. "She's making it pretty clear that she's going after me already on social media. She's already name calling and getting the misogynistic male stripper name tag thrown my way already. There hasn't been any drama on camera with her and I yet. So, it's a clear strategy of her to build up or to put me down already with the fans," he told Bravo's The Daily Dish. "She knows what's coming and she's obviously trying to build something against me already. So, we'll see how it all pans out."
He becomes furious for some reason
An upcoming clip shows Pienaar in a van with the crew becoming violent. Cameras follow the crew on their night off and Pienaar transforms into his drunken alter-ego, "Smashton." But later in the van, Pienaar gets physical. Chastain and deckhand Tanner Sterback sit in the back and Pienaar and chef Kevin Dobson are seated in front. Suddenly, Pienaar drunkenly turns around in his seat and lashes out at Chastain.
"If you think you are such a f**king better person," Pienaar begins as he seemingly tries to get to Chastain. Dobson and Sterback sense that Pienaar is getting out of control and try to quell his behavior. "Calm down bro, calm down," Dobson says to Pienaar. But he remains so charged, he punches the side of the van.
Later, in the crew mess, he shoves his finger toward Chastain's face. "You think you f**king know everything," he asserts. "I'm so sick of your f**king attitude." He does this with other crew members present too. But this is when Chastain has had enough. "Go find another chief stew, I quit," she says walking away.