'Below Deck': This May Be One Big Reason Why Kate Chastain Was Happy to See Rhylee Gerber
If anyone was happy to see Rhylee Gerber return to Below Deck, it was chief stew Kate Chastain. Chastain worked with Gerber last season and told Decider that she was genuinely thrilled that the deckhand was going to return.
Gerber was also happy to work with Chastain again. She told Showbiz Cheat Sheet the two became friends and talk often. "I genuinely like her. She's someone I know I can pick up the phone and call," she shared about Chastain. "And either gossip with or seek advice. Either way, she's there."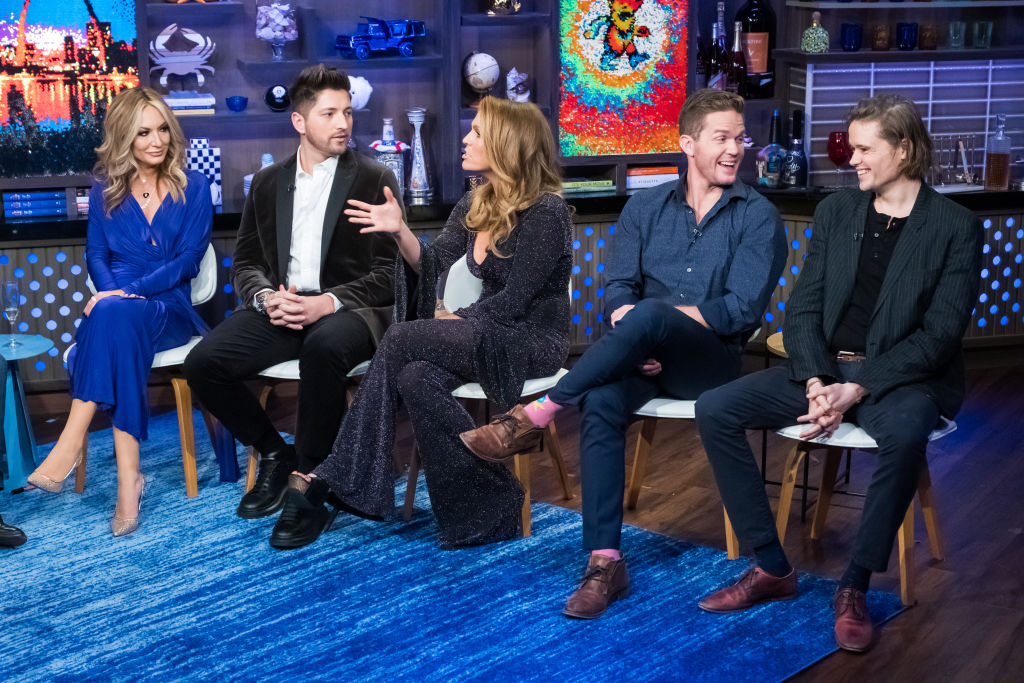 Gerber added Chastain really had her back when they were on Valor. "Kate, this season, is my 'go to' on the boat," she said. "She's not a bad f**king ally to have! I was completely happy to be her roommate." Seems like Gerber had Chastain's back too as an upcoming preview shows why Chastain couldn't have been happier to see Gerber return to the show.
Gerber got a taste of what Chastain was dealing with this season
Until Gerber arrived, Chastain was the main person that warred with chef Kevin Dobson. Almost from the beginning, the two had tension as Dobson immediately started criticizing Chastain's work. During the latest episode, Chastain became particularly annoyed with Dobson after he basically took over dinner service.
The two also made it pretty clear in interviews they didn't love working together. Dobson told Showbiz Cheat Sheet he and Chastain were going to have their differences. "I think you see in the first episode that it's really important to me that the chef and the service match levels completely. This is something that interior and I worked at, so you'll definitely see us butt heads this season." 
Chastain has all but said that she didn't like working with Dobson too. "I just never knew what to expect from him at any time," she told Hollywood Life. "Personality, chef-wise, he was just full of surprises, and the only thing that wasn't surprising was that he was nuts, but just like every other chef. It was just like a different flavor of crazy." 
So Chastain was happy to have an ally
During her first episode on the show, Gerber got into a verbal smackdown with Dobson. The crew was at dinner and Dobson was going to order for the table. Gerber asked if he could include a paleo option in the order and he came back with a sarcastic remark. The exchange escalated to a full-blown fight. Most of the crew eventually walked away from the table.
But in a preview for next week, Chastain is clearly happy to see someone else is there who will stand up to Dobson. Also thrilled to see Gerber is stew Simone Mashile who also took the brunt of Dobson's criticisms. The crew ends up hitting the bar after dinner where Chastain tells Gerber she has her back. Gerber catches Dobson speaking loudly to a bartender and looks over at Chastain. "I have your back," Chastain says to Gerber. "I think Kevin has been obnoxious all night."
Gerber shares this is really the last place she wants to be. "Hanging out with a bunch of f***ing a**holes," she remarks. "Did I think that coming to Thailand was going to be a fresh start? One hundred percent. But there's obviously bias on board." Cameras catch the guys getting drunker and drunker. Finally, Tanner Sterback has to find a bathroom so he can vomit.