'Below Deck': What Worried Producers at the Beginning of the Season?
Drama on the high seas of Below Deck takes significant manpower that doesn't just come from the deck team or interior. The production team behind the scenes work around the clock, not only to capture the drama but to ensure the cast is supported while they work.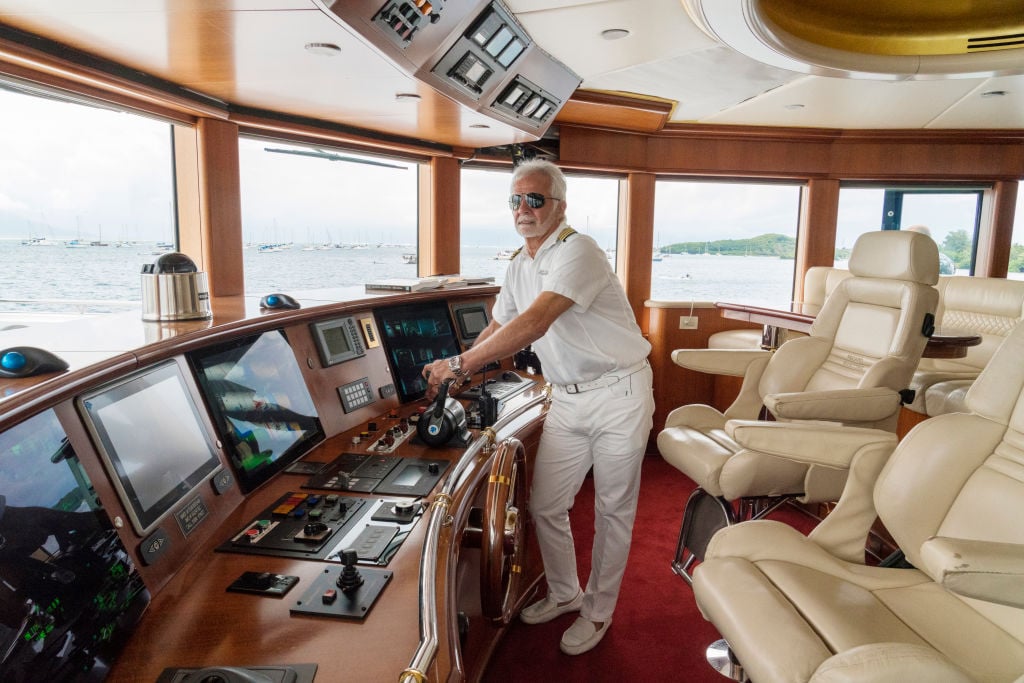 During a recent episode of Below Deck: Behind the Episode, the cast and producers offer insights beyond what viewers get to see. This includes the number of team members it takes to produce a show like Below Deck, but also what goes through the production crew's minds when things go awry.
Producers shared that some of the safety changes made this season had a lot to do with bosun Ashton Pienaar's near-death accident last season. Captain Lee Rosbach revamped the deployment procedure for the tender after Pienaar's accident. While safety is always first for the cast and crew, what was the one thing that worried producers at the beginning of the season?
This was a very valid concern
During the first episode, producers became concerned when chef Kevin Dobson showed signs of illness. In a pop-up bubble during the episode, producers shared that they were worried Dobson was going to be too ill to cook.
Producers also knew Dobson wasn't feeling well long before he was filmed complaining about stomach cramps on camera. Apparently, producers could see Dobson was ill during midday (instead of when it was shown later in the evening). They said he also started complaining about feeling ill the night beforehand.
Fans commented that production probably added sound effects when Dobson used the bathroom. But producers asserted they didn't enhance the sound. When asked what made him sick, Dobson told producers it was chief stew, Kate Chastain.
What made Dobson sick?
Dobson told Showbiz Cheat Sheet he knew he had to force himself to just push forward because a lot was riding on this dinner. He also said he isn't actually sure what made him so sick too. But he had his suspicions.
"It really could've been anything, from the water on the boat or the hotel food," he said. "I really wasn't eating much leading up to me being sick. Stress could have also been a factor. You really just have to get on with it, which is easy when you have so much riding on you being able to perform."
Also, "The pressure to perform was something I had never experienced before, every move of mine was being watched," he added. "I mean if you burn something everybody is going to know about it, which I kind of liked, as it keeps you on your toes."
Former 'Below Deck' alum says a sick chef could mean serious trouble
Former Below Deck chief stew Adrienne Gang told Showbiz Cheat Sheet if the chef goes down, the charter (or entire season) could be in trouble. Gang is now a yacht chef and shared that the chef usually doesn't have someone else to step in to cook.
"If a chef goes down from pink eye, the flu, or anything else, you better pray you can pick up a back up in port in a hurry if it's a longer contagion time," Gang said. "I'm a chef on yachts and it's only happened to me one time. I had to take antibiotics and rest for about 12 hours until I wasn't contagious."