'Below Deck': When Is a Crew Member Most Likely to Get Fired?
Captain Lee from 'Below Deck' shares when is the 'best time' to fire crew members.
During nearly every season of Below Deck, at least one crew member gets fired. Captain Lee Rosbach has strict instructions which are don't embarrass yourself and don't embarrass the boat. He also insists crew members have a strong work ethic, especially if they are in a leadership position.
Even though most crew members begin the charter season with promise, cohesiveness isn't always achieved. Some crew members have been fired for being sorely unqualified for their job. Others didn't work well with others.
But regardless of the reason, Rosbach and chief stew Kate Chastain recently shared how he arrives at the realization that he's going to need to cut someone loose. Plus he revealed when seems to be the best time to send a crew member packing.
Waiting for the right time
Although a few crew members have just quit on the spot, Rosbach will usually choose the right time to fire someone. Chastain said Rosbach will try to wait until the charter is over and the guests have departed. "But usually, I think, usually we wait until, like, after the charter's over, because if you let them know, like, mid-charter, we're out at sea, like, you want to wait 'til you're at the dock and they can pack their stuff," she and Rosbach shared to Bravo's The Daily Dish podcast.
But when it comes to when Rosbach knows he's going to fire someone, it's almost instantaneous. "For me, it happens really quick," he said. "You know, it's like somebody flips a light switch. I've had enough. It's time to go." Typically Rosbach is seen giving green or slacking crew members a few chances to improve their game. But once he doesn't think improvement is going to happen, he knows what he has to do.
Rosbach adds that even though he may know right away, he also waits until he docks the boat. "Sometimes I know it and I'll put off letting them know that I know it, until we, you know like you said, get back to the dock."
What have been fireable offenses?
The only season that didn't result in a crew member being fired was season one. Deckhand Andrew Sturby holds the dubious honor of being the first fired from season two. Sturby admitted to Rosbach he profusely lied on his resume about his experience. While Rosbach gave him a chance to get his act together, he was ultimately let go.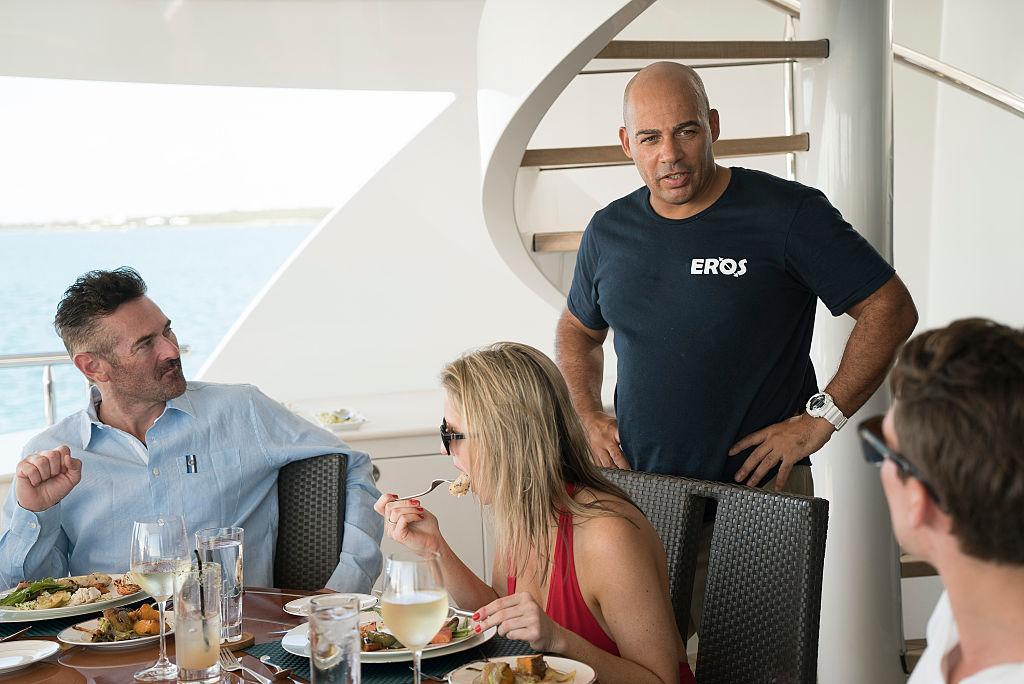 Season three of the show produced the most crew members who were fired. While deckhand Don Abenante quit, the writing was on the wall he could have been fired. Also fired were chef Leon Walker for a dirty oven that produced a kitchen fire. Plus deckhand Dane Jackson was fired for aggressive and drunken behavior.
Deckhand Trevor Walker was fired for obnoxious behavior and someone who wasn't a team player during season four. While deckhand Chris Brown was a green slacker, the decision to fire him during season five was based on space. Rosbach hired EJ Jansen as a temporary bosun and someone on deck had to go. Third stew Caroline Bedol quit during season six. But bosun Chandler Brooks was fired … during the same episode when Bedol left. Who gets fired this season? Stay tuned.