'Below Deck:' Which 'Below Deck' Deckhand Just Became Chief Stew?
Below Deck deckhand, Bruno Duarte seems to be on bringing his "A" game to work as the former deckhand is now a chief stew.
The fun-loving deckhand was still learning the ropes when he joined the cast during season five. He was always eager to dive in and try something new but often seemed to be more inclined to offer his (unsolicited) opinions about the interior.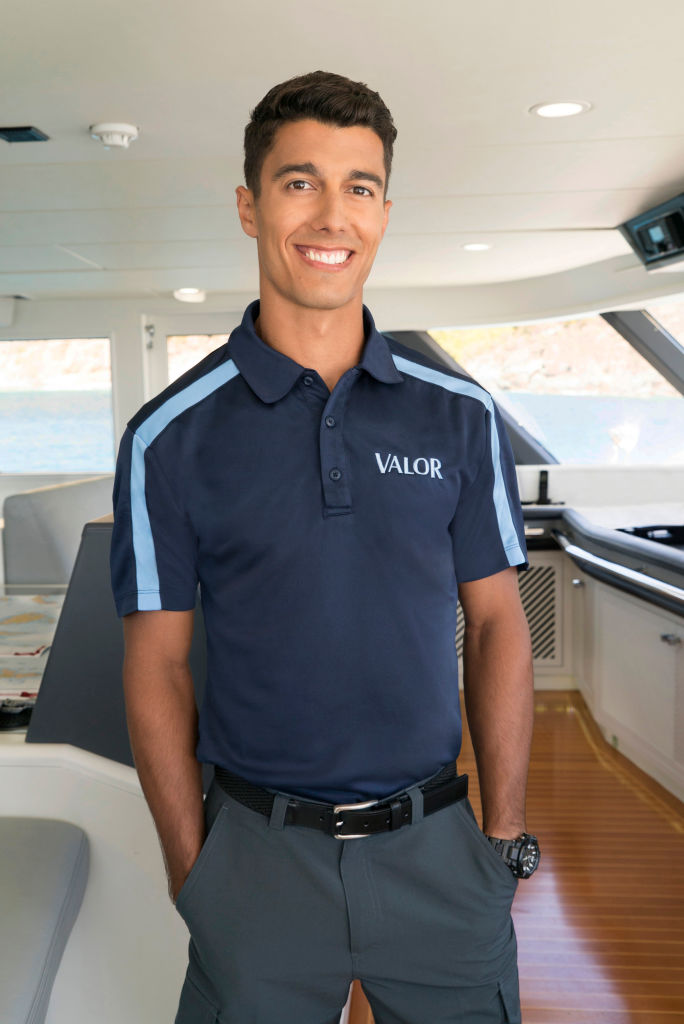 He was a welcome addition to Chef Matt Burns in the galley kitchen. Burns started consulting with Duarte about the menu and Duarte was often on hand to act as Burns' sous chef on charter. Since leaving the show Duarte has achieved two goals: becoming both a chef and a chief stew.
He is enthusiastic about food
Duarte takes food very seriously as the health-conscious yachtie started a vegan baking company. His Instagram account, Hunk Baker, featured a number of mouth-watering desserts that Duarte whipped up without using animal products.
While most of his baking was done on land, he recently got to cook at sea. He posted he was a yacht chef and seemed really excited about charter. While he was happily tweeting about his new chef gig, Below Deck Mediterranean fans started thinking he (along with everyone else) might be the new chef.
But alas, Duarte confirmed he was not the new chef. A fan thought Captain Sandy Yawn said the name "Bruno" when she was on the phone searching for a new chef. But he put the rumors to rest. "Thanks @BravoTV everyone thanks Im back on the show," he tweeted. "Im busy storing provisions for my next charter and Im answering messages about me going back as a chef, since captain said my name….so whats going on?"
He's the chief stew now
His helpful chief stew hints, while he was on Below Deck, were not exactly appreciated by chief stew Kate Chastain. In fact, he and Chastain ultimately warred on Twitter and the fights became nasty.
But that's all behind Duarte now. He recently added the position of chief stew to his resume. "What????? I made it." He then shared he is officially a chief stew. "And Im also a chef (picture coming soon)." He thanked his captain for "acknowledging my hardwork, strips doesnt mean anything but it still feels great," he tweeted.
The first person to send him congratulations was Yawn herself. Others seemed to be happy for Duarte who expressed his desire to work in the interior toward the end of his season.
Duarte is living his best life
Duarte certainly seems to be in his element as he's been sharing pictures of his work on Twitter and Instagram. He posted a picture of a lovely tablescape with a nautical and charcoal grey theme. "And tonight 3 course menu, at the end primary booked another charter…awesome result. Love my job been able to do the 2 things that I love the most. Feeling blessed."
He has also shared an image of the first thing guests would see when they boarded the yacht where he is currently working. "Welcome aboard! Here I am ready to rock and roll," he wrote. The image shows Duarte grinning from ear to ear and a bottle of freshly corked champagne is ready.