'Below Deck': Which Cast Member Reminds Kate Chastain of Sonja Morgan From 'RHONY'?
Kate Chastain from Below Deck has been pretty vocal about her love of The Real Housewives of New York City. She even shared that Dorinda Medley would be the perfect yacht stew.
"I think that Dorinda [Medley] would be a great stewardess cause she likes to make everything nice," she told Page Six. "And I think really she would be a pleasure to work with, and that's important in a yacht crew because they're the only humans you interact with for so long, a lot of times people keep their jobs just cause they're great for morale."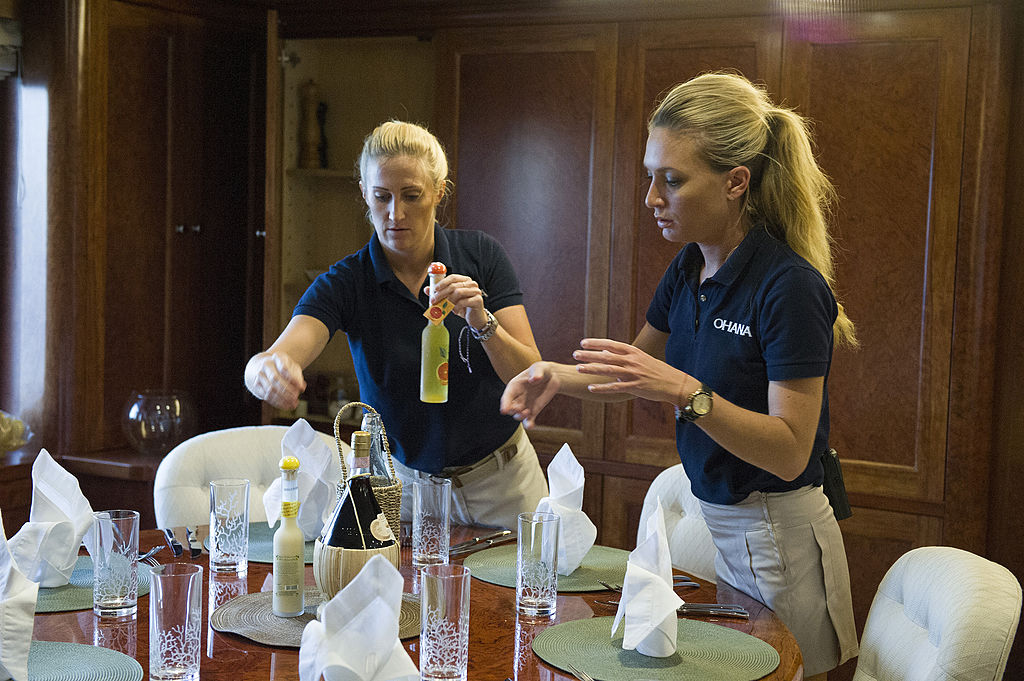 But Chastain has also dished about the love she has for Sonja Morgan. She told Danny Pellegrino on Everything Iconic with Danny Pellegrino that she can see a lot of Morgan in one of her former stews. "Sonja, I just love her," she said. "She's a comedic genius." Chastain added, "[Morgan] reminds me of Kat [Held] from Seasons 1 and 2. They look alike, they act alike, I love both of them."
Chastain said you don't know what you are going to get
In a Bravo digital original, Chastain reiterated that she sees a comparison between Held and Morgan. "[Held] reminds me of Sonja Morgan," Chastain said. "One minute you are like, 'She's a wack-a-doo!' But then you're like, actually she's quite smart."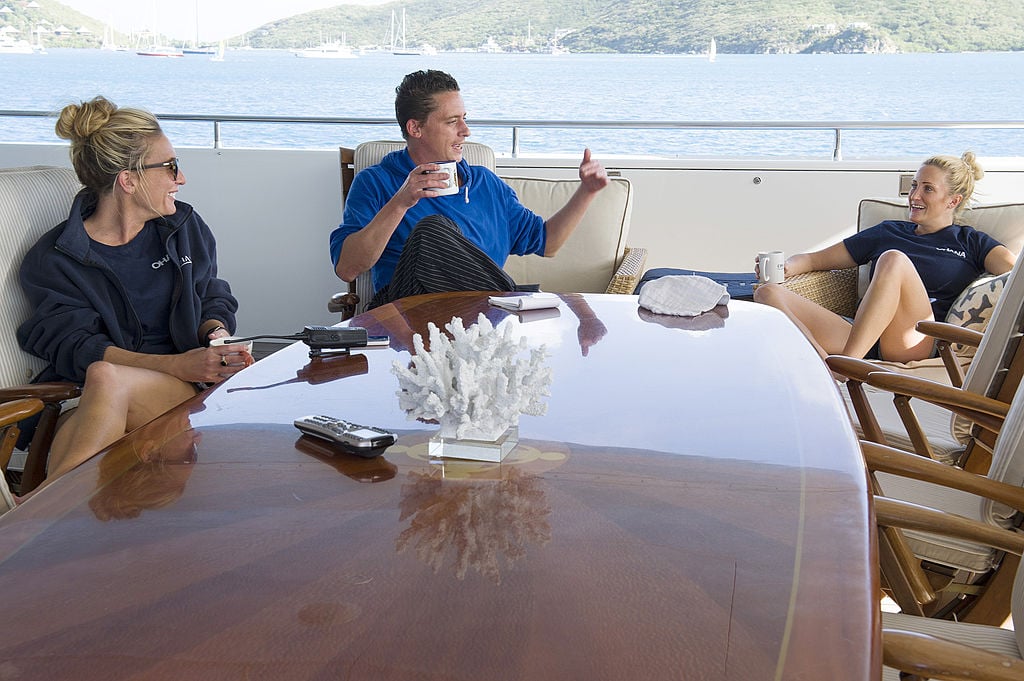 Held was Chastain's second stew during Chastain's first season on the show. The two worked well together although they had drama with third stew Amy Johnson. Johnson ended up being the "odd stew out" after a rumor about a former hookup plagued the interior. Chastain and Held stuck together and Johnson ended up in tears.
Season two was Held's last season on the show. She went on to embark upon new careers and endeavors. She's offered a few insights into what she is currently doing.
Held left yachting behind
Held told Bravo's The Daily Dish in 2015 she had reached her limit with yachting. "After filming Season 2, I reached my six-year mark working in the yachting industry and also had my 30th birthday," she said. "I realized it was time to go down a different path and try something new. I decided to quit the yachting industry and move home to Rhode Island." She added, "I got a job right away working as a waitress in a very busy restaurant in Newport, and I also bartended at a yacht club."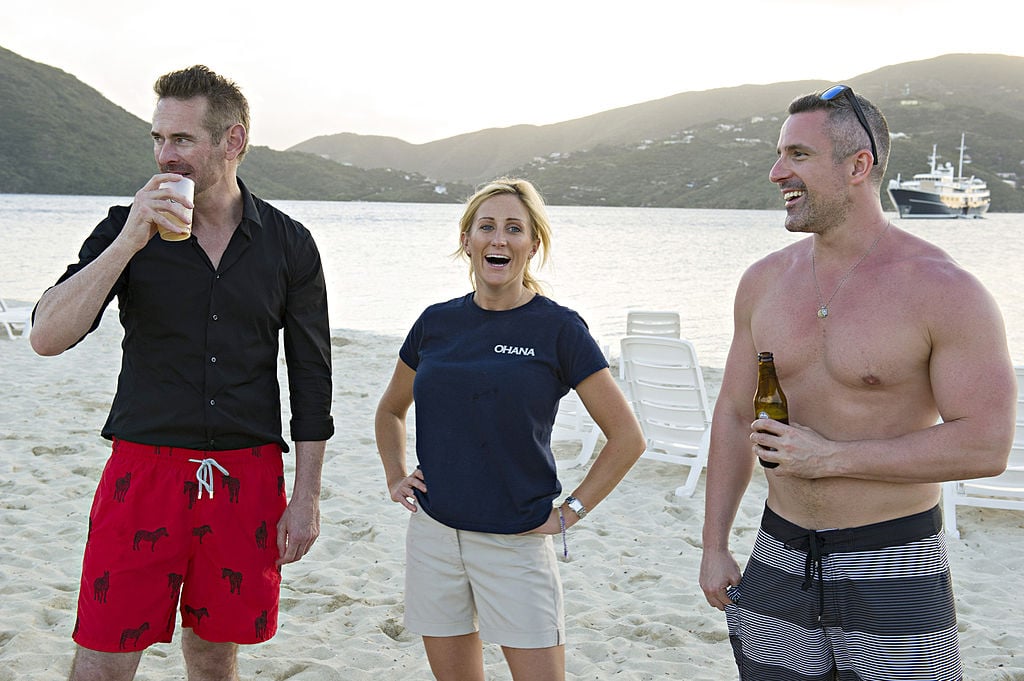 But she also tried personal training and later nursing.  "Getting into shape is such hard work but it's so worth the results! Loving my fit lifestyle :)," she posted, along with a photo in 2014. In 2017 she wrote, "Going to nursing school in January! My smile is literally priceless. Hard work pays off !"
She also shared that she was scaling back on partying too. "Watching yourself and your behavior on television is a great form of psychology. There were things I learned about myself that I did not like, so I made it a point to change those things. I've learned that with everything in life, moderation is key. In order to be successful and make positive decisions, your health is one of the most important things to have on your side. Life isn't worth going through if you can't remember what you did the night before."