'Below Deck': Which Crew Member Said Rhylee Gerber Was the 'Perfect Person' to Return?
Bosun Ashton Pienaar from Below Deck looked shocked when he learned Rhylee Gerber would be the new deckhand. Pienaar wasn't the only one stunned by the news. Fans also reacted strongly on social media, with half cheering for her return.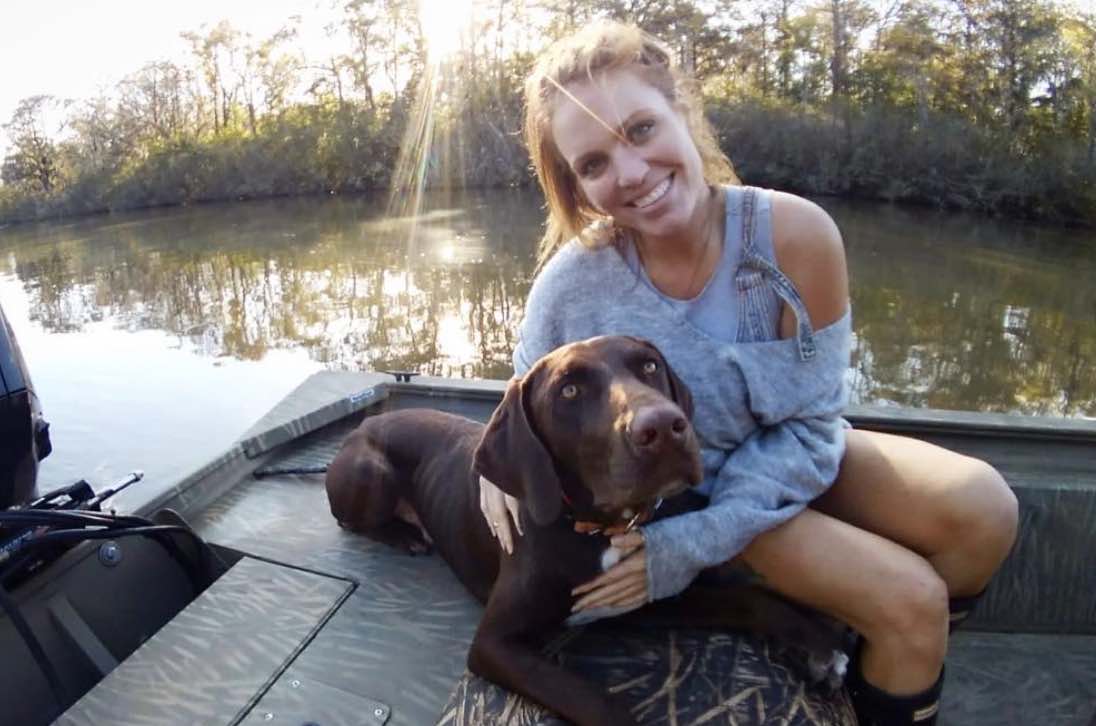 Gerber's first season on the show was extremely memorable. She lashed out at the all-male deck team when they marginalized and underutilized her skills. She admitted her mouth gets her in trouble when she gets heated. "Sometimes my mouth gets me into trouble," she laughed when she spoke with Showbiz Cheat Sheet in February. "But I was 100% authentic. And any emotion I had in life I had on the show." 
But despite having a strong desire to learn and be a team player, the deck team brushed her off last season. They really didn't give her a chance to do the hard work. When she got into an argument with bosun Ross Inia or Chander Brooks it was rooted purely in frustration. "It was never a matter of disrespecting the rank, it was more about being totally incompetent in their rank position," she said. "And then treating me like dirt."
News of her return had Pienaar looking like a deer in headlights. He knows what's coming his way if he doesn't give Gerber a chance. While he seemed worried about her arrival, there was one crew member who could not wait to see Gerber again.
She's a favorite roommate
With deckhand Abbi Murphy gone, chief stew Kate Chastain knew she'd be getting a new roommate. She and Gerber didn't seem to interact often last season, but it is clear, Chastain was thrilled to have Gerber back on the boat.
Chastain shared that Gerber was an amazing roommate, added to the ambiance and organized their cabin. "Actually amazing. Surprise surprise, she's a clean freak, [always] organizing," Chastain told Decider.
"I'd be working, working, working and she had turned down my bed and decorated and cleaned," Chastain continued, adding that Gerber was even "better than Josiah [Carter], honestly." Carter bunked with Chastain last season and the two became fast friends. Chastain, a huge fan of aesthetics, shared that Gerber even decorated. "She put a sarong up, gave it some personality. She lives in an RV sometimes and our cabin was about the same size so she was like, this is a space I know how to decorate."
Busting up the 'fraternity'
Even though Murphy seemed to gel pretty well with the deck team, Chastain shared that Gerber's return was just what the crew needed. "I think that this is the perfect time and the perfect person to come in because I think that the boys onboard are becoming a little too much of a fraternity," she said.
Chastain added, "I think Rhylee's good at her job, I'm happy to have her back because I like her, so I'm happy for so many reasons." One reason may be because Chastain knows Gerber will dilute some of the testosterone on deck. "Rhylee shakes things up wherever she goes. Animals fear her, deckhands fear her, men fear her: as they should."