'Below Deck': Who Is Kate Chastain's Least Favorite Crew Member (And Who Is Her Favorite)?
With six seasons under her belt, Kate Chastain from Below Deck has worked with dozens of crew members. So when it came down to choosing which crew members were her absolute least and most favorite, she looked to just one season … season three.
Below Deck season three was one of the wilder seasons franchise-wide. It had the most people fired in a single season. Plus, the dramatics and danger rivaled the near-death moment on season six. Season three was Chastain's second season on the show as she was finding her vibe with stew Amy Johnson and Captain Lee Rosbach.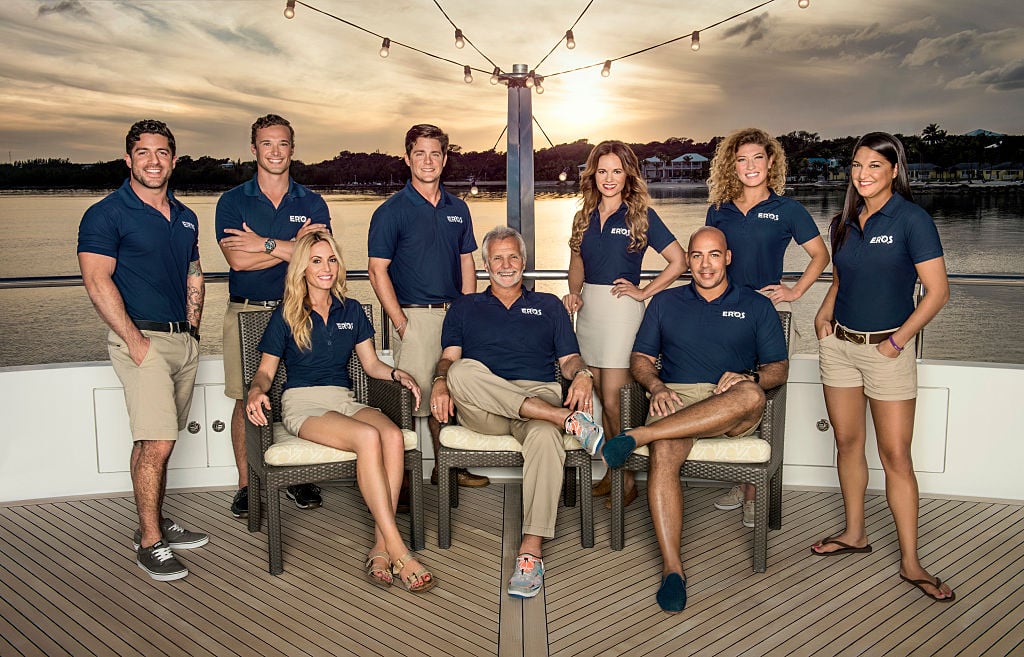 Chastain bonded with crew members like Johnson and deckhand Connie Arias. But she heavily clashed with one crew member to the point where she named him as the person she likes the least on the franchise. Interestingly, the crew member from the entire series she prefers the most is the one person who replaced her "least liked" crew member.
Chastain's 'least liked' crew member is no surprise
Although Chastain has had heated exchanges with a few crew members, chef Leon Walker takes the "least liked" spot. She tried to find her footing with Walker. However, he came right out and told her he simply did not like her. When Chastain appeared on Watch What Happens Live with Andy Cohen, in July, she quickly named Walker. "I would say my least favorite was Chef Leon just because he had a combative attitude at all times," she said.
Chastain and chef Kevin Dobson seem to be off to a rough start. But her working relationship with Walker was next level. She shared how bad it became with Bravo's The Daily Dish in 2015. "I don't normally bite my tongue during heated confrontations, but with Leon it was different," she began.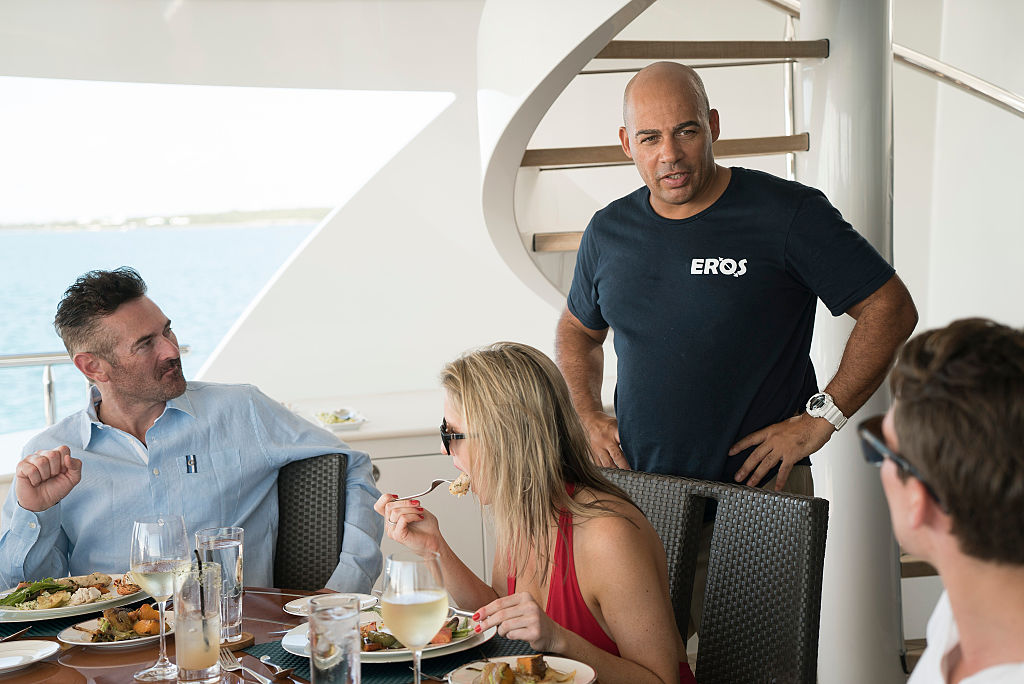 She added, "Leon has a healthy temper and is comfortable crossing boundaries of respect. I don't know how to explain it other than I was legitimately scared that if actually told Leon what I honestly thought about him, he would fly off the handle and do something we would both regret. If a rabid dog were to come at me, I wouldn't go and agitate it further or say, 'Hey buddy let's talk our way through this.' I'd just tiptoe away and hope that it didn't attack me from behind. It was the same feeling with Leon. Civilized communication is a skill that some creatures simply are not capable of learning, unfortunately."
This crew member replaced Walker
Walker was fired after a dirty oven was the culprit for causing a fire in the kitchen. While Walker slept, Chastain and third stew Rocky Dakota made snacks for the guests. They made a pizza in the oven, which caught fire. Thankfully the crew extinguished the fire and no one was hurt. But Walker was fired.
Chef Ben Robinson came in to save the day. Chastain also said Robinson is her favorite crew member too. She joked about the reason behind her choice on WWHL. "And that might be because we had sex."
Even though Chastain chose Robinson as her favorite, their status is a little complicated. In a 2018 Bravo digital original, Chastain said she and Robinson weren't exactly best friends. "I think Ben makes decisions based on how it would benefit him," she remarked. But, "If Ben and I are hanging out, we'll always crack each other up and laugh it's just that we have both found other ways to spend our time so our friendship is kind of put on the back burner."