'Below Deck': Why Does Captain Lee Want Jax Taylor from 'Vanderpump Rules' on the Crew?
Captain Lee Rosbach from Below Deck seems to be pretty tickled about the notion of having Jax Taylor from Vanderpump Rules as a deckhand than usual.
While the salty dog leader of Valor has warmly welcomed a number of Bravolebs to his show and ship, he'd love to put Taylor through his paces on deck. Rosbach and Taylor used to have a pretty playful fun relationship. They appeared together on Watch What Happens Live with Andy Cohen during season 14. The two even seemed to have a good time together. But then came Twitter.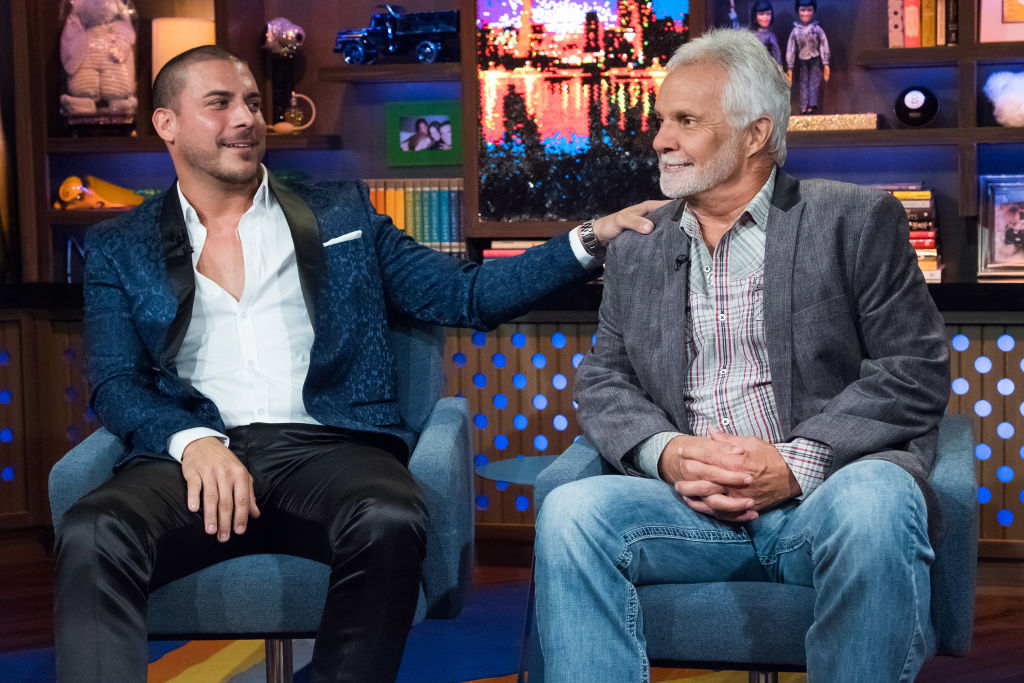 Taylor has a reputation for blocking anyone who says something he doesn't like on the social media platform. In fact, it's become somewhat of a badge of honor to be blocked by Taylor. This summer, Rosbach earned that badge after the two had a few spicy exchanges. Now Rosbach shares that he thinks it might be funny to have Taylor on board.
He'd love to 'mess with him'
Rosbach may want to apply his no-nonsense management style to the last exchange he had with Taylor on Twitter. He recently told Page Six he'd love to Taylor on board, but also the entire Vanderpump Rules crew. But rather than a guest, he seemed to be envisioning Taylor as a crew member.
Chief stew Kate Chastain joined Rosbach on the Page Six couch. She said Lisa Vanderpump's dog, Giggy would be good for morale. But Rosbach honed in on the one cast member from Vanderpump Rules he'd most enjoy.
"I'd have some fun with Jax," Rosbach said with a wry smile. "They couldn't get away, and I just got to keep them. No matter what I put them through, they had to stay. That would be Jax." Chastain adds, "Time to put out the slide. "Now take it back in!" Rosbach continues to envision Taylor on the crew. "I'd have fun with him. 'Oh nobody's going to use the slide, let's put it away.'" The waterslide has been a sore spot for deckhands. They typically spend hours putting up the heavy and awkward inflatable slide and then hours putting it away every day.
'RHONY' cast could make good crew members
Rosbach continued by saying he thinks Dorinda Medley from The Real Housewives of New York City would be good on the crew. "Bethenny would but she couldn't find the time," he added. "And one I'd definitely stay away from is would be Ramona [Singer]."
Chastain is heard echoing her love of Medley for a crew member. "I think that Dorinda [Medley] would be a great stewardess cause she likes to make everything nice," she previously told Page Six. "And I think really she would be a pleasure to work with, and that's important in a yacht crew because they're the only humans you interact with for so long, a lot of times people keep their jobs just cause they're great for morale."
Another RHONY cast member who has Chastain's heart is Sonja Morgan. She'd love to have her on the crew because she is so fun. One reason is that "She reminds me of Kat [Held] from Seasons 1 and 2. They look alike, they act alike, I love both of them."