'Below Deck': Would Kelley Johnson Ever Return to the Show?
Kelley Johnson from Below Deck recently engaged with fans on Instagram and shared what he thought about a potential return to the show.
Johnson did two seasons, originally appearing on Below Deck season two as a deckhand. Johnson skipped season three but returned to the show in the bosun position for season four. He shined during season four but seemed to seriously miss having his sister, Amy on board too. He and his sister are very close but only appeared together for one season.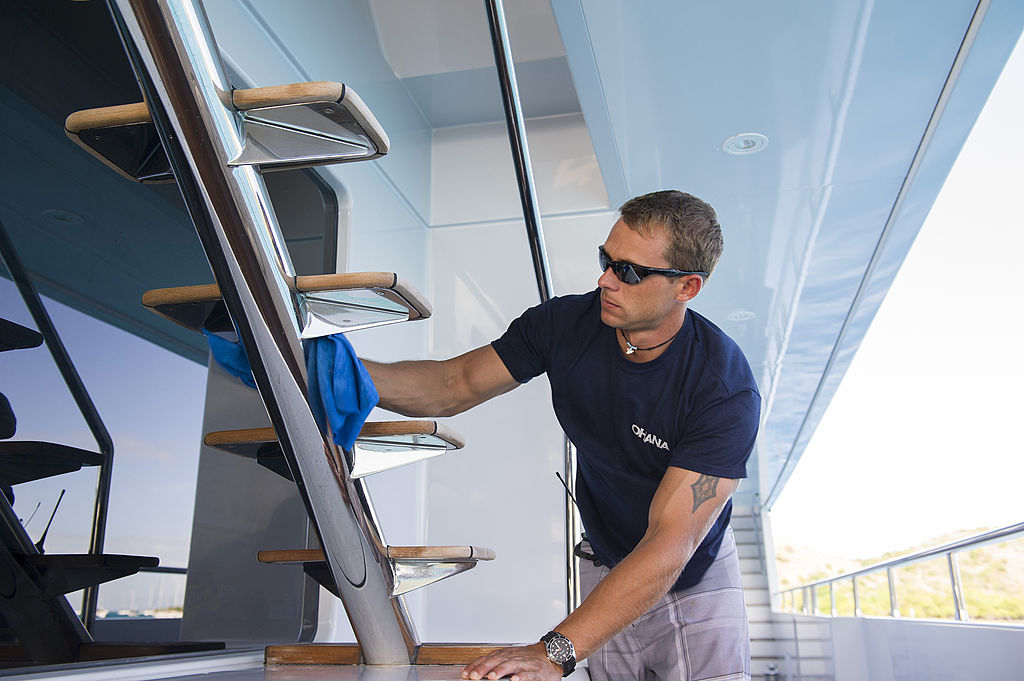 But since his last season of the show, he's retreated from both yachting and the spotlight. He's taken up photography but also started a YouTube channel to help men handle anxiety. During his recent Instagram story engagement with fans, he was asked about his sister, who he still talks to from the show and also if he would consider returning.
He offered an update on his sister
A fan asked Johnson how his sister was doing. He replied, "She's kicking ass and taking names. I think she's in the best spot she's ever been in." According to her LinkedIn profile, Amy seems to have said "goodbye" to yachting.
However, she's still applying her bright, sunny personality to a new job as a corporate flight attendant. Her profile shows that she is doing some contract work and performing some of the same tasks and duties as she did in yachting. But instead in the air.
In addition to ensuring passenger safety, she also delivers, "phenomenal guest service. Flight assistance including guidance for boarding and deboarding, safety briefing, food and beverage preparation through service, and personal attention to anticipating guest needs and delivering requests for duration of flight."
Would he return to the show?
Several fans asked Below Deck specific questions, which included if he would consider returning to the show. "Not unless they paid me enough," he wrote. "They wanted me back but it's not worth the stress for the amount of money."
Johnson wants to focus on his YouTube channel instead. "I want to get my YouTube channel back up and running, that's a priority coming up. So you can catch up with me on here or on YouTube."
He also doesn't really keep in touch with the crew from the show too. "Not many actually," he replied to who he keeps in touch with from Below Deck. "I reach out from time to time with Captain Lee, but that's about it. Most of the crew changes so much, and they can be a bit cutthroat to stand out more." Johnson adds that he doesn't really miss yachting at all either. "I had some good memories on them, but I'm done with that phase of my boating career."
What about his time on the show? Is Below Deck true to real yachting? "Well, it can be accurate at times, but no it's not fully like it. Below Deck is like a sprint over 6 weeks, where yachting is full time is like a marathon. You are tired at the end of each but it's just different."